The Alumni of the Health Care Management (HCM) Program number close to 2,200. They are a well-organized network of talented people who are intensely loyal to the HCM Program and to each other. They are involved as leaders and managers in all parts of the health care sector. As alumni, they are generous mentors to HCM students, helpful advisors to fellow alumni on both health care content and career issues, and active contributors to the professional development and intellectual missions of the HCM Program.
All graduates of the HCM Program are members of the Wharton Health Care Management Alumni Association (WHCMAA), an organization which sponsors a variety of events and activities for members, such as career planning seminars, regional networking events, quarterly newsletter, professional conferences, a website which includes an online directory and job posting service, a scholarship program for both entering and current students. WHCMAA is considered one the most active and successful alumni clubs among the many clubs of the Wharton Graduate Association. For information on the activities and programs of WHCMAA, please visit www.whartonhealthcare.org.
ALUMNI CAREERS
The Alumni of the HCM Program work in every part of the health care sector in a rich variety of roles. A sample of actual senior positions, held by HCM alumni who graduated from Wharton at least five years ago, will provide an appreciation of the versatility of the degree and the richness of the network.
A Sample of Senior Positions Currently Held by HCM Alumni Who Completed the Program at Least Five Years Ago:
CEO, bluebird bio
Founder and CEO, Wellthie
Managing Director, Fosun Healthcare Holdings, Singapore
President & CEO, Blue Cross Blue Shield of Minnesota and Stella
President & CEO, Valley Health System
President & CEO, Mission Health
Managing Partner, Zenyth Partners
CEO, Aetion
CMO, BeiGene, China
Managing Director, Summit Partners
Senior Partner, McKinsey & Company
Vice President, U.S. Pain Franchise, Pfizer
CEO, Consonance Capital Partners
President and CFO, Stellar Health
Founder and EVP, Genoa Telepsychiatry (United Health Group)
CEO and Co-founder, Velano Vascular, Inc.
EVP, Chief Digital Officer, Providence, St. Joseph Health
CEO, Cone Health
Partner and Managing Director, Boston Consulting Group
Founder and CEO, Edenbridge Health
Partner, 1315 Capital
Medical Director of Clinical Operations, Children's Hospital of Philadelphia
CEO, S.R. One Ltd
COO, Devoted Health
CEO and Co-founder, Spark Therapeutics
Member, Kohlberg Kravis Roberts &Co., L.P.
Executive Director, Penn Medicine Center for Health Innovation
Founder and CEO, Rezilir Health
Division Vice President, DaVita, Inc
CEO, Bayada Home Health Care
Managing Director, Head of India and Asia Pacific, General Atlantic
Vice President and General Manager, Germany and Europe East Region, Vertex Pharmaceuticals
Vice President, Medicaid Program, Quartet Health
Senior Strategy Officer, Bill & Melinda Gates Foundation
Co-Founder and CEO, PatientPing
CFO, Geisinger Health Plan
Head of Marketing and Sales Europe, Cell and Gene Therapy (CAR-T), Novartis Oncology
CEO, Partners in Health
Sr. Managing Director and VP, Kaiser Permanente Ventures
Partner, Deloitte Consulting
Vice Dean, Finance and Administration, Temple University School of Medicine
Strategic Account Manager, South America at Natera
Executive President/Chairman of the Board, Caja Costarricense de Seguro Social (manages public health services and pension system of Costa Rica)
Global Head of Oncology Partnering at Roche & Genentech
SVP and President, Aortic, Peripheral and Venous, Medtronic
CEO, Beam Therapeutics
President and CEO, Houston Methodist Hospital
Regional VP, Oak Street Health
Click on covers to see e-books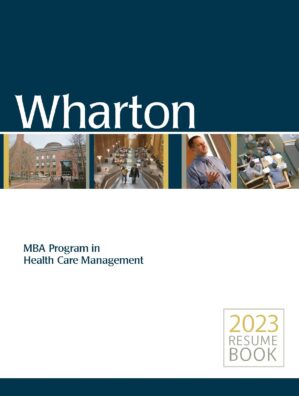 Resume Book 2023 (pdf)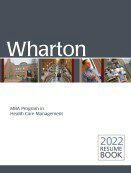 Resume Book 2022 (pdf)