HCM CLASS OF 2017 STATISTICS
Male: 66%
Female: 34%
International: 11%
Years Out of Undergraduate School
< 2: 0
2-4: 46%
5-7: 48%
8 <: 6%
Undergraduate Majors
Liberal Arts and Social Sciences 18%
Sciences 15%
Engineering 15%
Business and Economics 45%
Pre-Professional 7%
Graduate Degrees Held
MD: 2
MD, PhD: 1
RN: 1
Joint MD/MBA Program: 6
---
HCM CLASS OF 2017 PROFILES
79 Students
Animesh Agarwal

I have a bachelor's degree in Bio engineering from Indian Institute of Technology Madras, India and a masters in Biomedical Engineering from University of Texas at Austin, Texas. My masters' thesis was on building mathematical models for certain biochemical reactions in neurons which form the basis for learning and memory. After masters, I moved back to India to work as an analyst for a life sciences venture capital firm called Ventureast, based in Hyderabad. At Ventureast, I was mostly responsible for scientific due diligence of investment proposals. During my 3.5 years at Ventureast, I helped invest in a non-invasive blood glucose monitoring technology and helped exit from a cancer drug investment and an industrial enzymes investment. In last 2 years, I have been mentoring a few biotech start-ups in India (mostly helping them navigate through venture capital financing).

Huda Almanaseer

I graduated from Northwestern University in 2011 with a BA in Psychology and minor in Business Institutions. After college, I completed a Management Fellowship with Cancer Treatment Centers of America.  For two years, I rotated through hospitals in various cities (including Philadelphia!) and in a number of departments, including strategy, business development, and operations, to gain exposure to healthcare administration.  My favorite rotation was finance and I ended up working for the same organization's corporate finance team in Chicago, primarily focusing on reimbursement, charges, pricing, and service utilization.  I then joined Northwestern Memorial Hospital's Operations and Performance team, with the goal of gaining operational experience.  In this role, which was within the nursing division, I built dynamic workbooks used to load operating budgets for 40 nursing units, as well as developed predictive staffing models for nurses and technicians.

Mark Arpels Amez-Droz

I was born and raised in Geneva, Switzerland and received my Masters in bioengineering from the Swiss Federal Institute of Technology (EPFL) in 2011. I spent one year doing research on cancer drug delivery systems at the Massachusetts Institute of Technology and then joined a small management consulting firm in Boston called Stroud. While at Stroud I led client teams in the manufacturing space driving step-change operational improvements (e.g., generating significantly more output with the same resources). In 2013 I moved to Zurich, Switzerland where I joined Monitor Deloitte's Life Sciences strategy consulting team. I spent the next 2 years advising the world's leading pharma and biotech companies on M&A deals, new product launches, and how to engage with regulators. I also led a Deloitte business development team to grow one of the firm's largest accounts in Switzerland.

Alexander "Toby" AuWerter

First of all: You'll never hear me introduce myself by my legal name, Alexander, since I've always gone by Toby. I'm moving to Philadelphia from my hometown of Cleveland, Ohio. I've spent the past three years there with Juventas Therapeutics, a venture-backed biotech company that is developing a novel gene therapy for Heart Failure. As the fifth employee, my responsibilities have been pretty varied, and have included managing operations on the product development side and creating pricing models and reimbursement projections to lead our commercialization strategy. Before Juventas, I studied Biomedical Engineering and Econ at Duke until 2009, when I became a field engineer for St. Jude Medical for their Cardiac Rhythm Management (CRM) and Atrial Fibrillation product lines. There, I eventually managed a few accounts at New York City-area hospitals.

Andrew Barnell

In 2011, I graduated from Cornell University with a B.S. in Applied Economics & Management specializing in finance.  After graduation, I joined J.P. Morgan's healthcare investment banking group in New York, working on a variety of transactions primarily in the biotech, medical devices and life science tools sectors.  After two years at J.P. Morgan, I joined Lindsay Goldberg, a middle-market private equity firm focused on providing long-term growth capital for family owned businesses.  Most recently, I co-founded Geneoscopy LLC, a start-up developing a screening methodology to non-invasively diagnose colorectal cancer using mRNA biomarkers in stool samples.

Simon Basseyn

Born in Russia and raised in the suburbs of New York City, I graduated summa cum laude and Phi Beta Kappa from NYU with a B.A. in Politics in 2011. After several months of traveling through South East Asia and Latin America, I started medical school here at Penn. After completing three years of med school, I took a year off to work in health services research at Penn on projects related to access to care, transitions of care, and patient-centered medical homes, publishing in The New England Journal of Medicine. I am now in the midst of a summer associate internship at McKinsey, working on implementation of alternate physician payment models.

K. Grace Bell

I was born and raised in Philadelphia and I am excited about returning after nine years away.  I graduated from Case Western Reserve University in Cleveland, Ohio in 2010 with a self-designed bachelor's degree in Health Finance. After graduation, I moved to New York and worked at Huron Consulting Group as a Clinical Operations Consultant.  In this role I worked with Academic Medical Centers specializing in surgery and care coordination workflows.  After a little over two years traveling around the country I was ready to focus locally (and develop a week-day life in New York). I then transitioned into a role with the Primary Care Information Project at the New York City Department of Health and Mental Hygiene.  In my work with the NYC DOH I managed a team that implemented over 80 distinct EHR platforms into small physician practices throughout the city.  We then trained those practices on how to use the EHR to treat chronic disease and how to track these treatments for city-wide chronic care management.

Rachel Belzer

I grew up in San Diego, CA before heading east to study Biomedical Engineering at Duke University. While at Duke, I focused my coursework on the design and development of biomedical devices such as a device to help a young man with Cerebral Palsy play guitar. After I graduated in 2011, I joined Deloitte Consulting in the Technology practice, based out of Seattle, WA. At Deloitte, I initially focused on data management and analytics before shifting focus to digital strategy. I was aligned with the life sciences and health care industry which gave me the opportunity to work on projects with companies that ranged from medical devices to healthcare plans to pharma clients. Most of my projects focused on helping these clients better understand their data to make more informed sales and marketing decisions and creating a digital strategy to improve customer experience.

Alessia Bhargava

I graduated from Yale in 2010 summa cum laude with a BA in economics and a diploma entirely in Latin. These were equally useful after college, when I worked as a Business Analyst at McKinsey in Houston doing nonprofit health systems work, later specializing in organizational design. At McKinsey, I worked with nonprofit, academic, and federal clients to help them better prepare for newer payment models and an increased focus on clinical quality by restructuring accountability across their enterprises, building new capabilities in population health, rethinking the role of their governance system, and exploring the benefits from diversifying their facility holdings.

Sourav Bose

I grew up in Bergen County, New Jersey and graduated magna cum laude from the Vagelos Program in Life Sciences and Management at the University of Pennsylvania with a BA in Biology and a BSc in Economics. At Penn, I was a Civic Scholar and a University Scholar and rowed crew for two years. My research activities focused on pricing of emergency medical services in rural Guatemala. This research led me to pursue an MSc Public Health at the London School of Hygiene and Tropical Medicine as a Thouron Fellow where I was involved in research activities at the school's clinical trials center. I returned to Penn to pursue my MD at the Perelman School of Medicine. At Perelman, I am President-elect of the Agnew Surgical Society and am involved in basic science and health systems research related to pediatric surgery at CHOP.

Ramon Burgos

I'm from Puerto Rico. I grew up in a military family, so also spent some time growing up outside the island as well. I graduated from Harvard in 2008 with a degree in Government. During college, I developed an interest in finance and subsequently worked as a credit analyst for Nomura, investing in high-yield debt. After two years, I decided I wanted to explore the field of health care and joined the Brigham and Women's hospital to help build the Partners BioBank to foster genetics research benefitting a diverse patient population. In 2012, I came to the University of Pennsylvania for medical school, where I've developed a strong interest in mental health.

Jon Cagadas

I grew up in Chicago and graduated from Northwestern in 2011, studying Economics, Financial Economics, and pre-med. After graduation, I moved to Denver to work on the corporate strategy team of DaVita, a large dialysis provider, focusing on long-term strategic planning, growth initiatives and new product development. In late 2012, DaVita acquired HealthCare Partners, a capitated physician group in California, and I switched over to their corporate development team in LA to work on acquisitions in new markets. I also spend time consulting for a free healthcare clinic in downtown LA and help out with Northwestern undergrad admission interviews.

Christine Casey

I grew up in Washington D.C. and graduated from Duke University in 2010 with a B.A. in Spanish and Latin American studies and a certificate in health policy. I played 3 years of varsity lacrosse and I still tend to wear mostly Duke blue and black (old habits die hard). After graduation, I spent three years at the Advisory Board Company. As a research analyst, I conducted interviews with hospital executives to gather intelligence from a diverse set of health systems and to develop best-practice case studies. I moved to the firm's technology division to serve as a consultant for a competitive intelligence software tool. I led engagements with 12 health systems, identifying opportunities to grow referrals and designing strategies to build strong physician networks. I was eventually selected to assist the sales team in pursuing the business of the toughest prospective clients through proof-of-concept contracts. Seeking to gain exposure to other players in health care, I joined Avalere Health in 2013, where I tracked the implementation of the Affordable Care Act and assessed its impact on business strategy for pharmaceutical manufacturers. I regularly created content for press releases featured in the Wall Street Journal, New York Times, and health policy trade publications.

Elizabeth Celata

I grew up in Philadelphia, PA. In 2011, I graduated from Wharton, magna cum laude with a BS in Economics with concentrations in Business and Public Policy and Healthcare Management and a minor in Legal Studies and History. After graduation, I joined The Boston Consulting Group in their Philadelphia office, where I've primarily worked on cases for pharmaceutical companies, on topics ranging from marketing and sales to large scale transformations. I've also been very active in office recruiting activities and the Women's Initiative.

Steven Trent Cupps

I grew up in Cassville, Missouri, a small town in the Ozarks. In 2009, I graduated from Harvard College with an A.B. in Human Evolutionary Biology and a secondary in Economics. After school, I joined Oliver Wyman's Health and Life Science's practice in Chicago. While there, I was able to work with insurers, physician groups, hospitals, and pharmaceutical companies. In 2012, I joined OW's Health Innovation Center for a year and worked on developing IC on the future evolution of the healthcare sector. In 2013, I transferred offices to San Francisco, and in 2014, I spent two months in the Riyadh/Dubai offices.

Siddharth Damania

I graduated from Stanford University in 2012 with a BA in Economics and a MA in Public Policy. After graduation, I joined the New York office of consulting firm Oliver Wyman, where I helped provide operational and strategic advice to large and influential enterprises. In my role as an Associate, I managed project teams that delivered fact-based, value-oriented solutions for senior executives at payers and providers in Oliver Wyman Health & Life Sciences practice. One of the highlights of my experiences was designing and executing an enterprise-wide organizational transformation for one the largest healthcare systems in the nation, helping orient our client around a best-in-class patient experience. Concurrent to my work at Oliver Wyman, I helped build Spiritual Nutrients, my family's online natural foods business, which sources an array of nutritional and all-natural foods, dietary supplements, and personal care products. I supported the business by building the operational platform and performing key business development activities.

Alex D'Amato

I graduated from Princeton University in 2009 magna cum laude with a concentration in Sociology and a certificate in Finance.  I've spent the last five years at Evolent Health, a population health services startup.  I was its fourth employee, working on building our business model and getting investor funding.  Today Evolent has approximately 1,000 employees and recently went public on the NYSE.  Most recently I had a corporate and business development role at the firm.  Prior to Evolent I worked at Dean & Company, a boutique management consulting firm with a quantitative focus.

Vikram Dashputre

I graduated from the University of North Carolina in 2010 with a B.S. in Business Administration. Immediately following graduation, I joined Morgan Stanley's Healthcare Investment Banking Group where I worked on M&A and capital raising transactions across the healthcare industry. After two years as an investment banking analyst, I spent a year as Morgan Stanley's "ambassador" to NewYork-Presbyterian Morgan Stanley Children's Hospital. In that role, I worked alongside physician leaders and hospital administrators on strategic initiatives that included designing a clinical pathway for pediatric asthma and leading a committee to reduce patient length of stay. After Morgan Stanley, I spent two years at Enhanced Equity Funds (EEF), a lower middle market private equity firm focused on healthcare services. My responsibilities at EEF included evaluating potential investments and actively working with portfolio companies in the clinical laboratory and pain management industries.

Tim Daubert

I graduated from Lafayette College in 2009 with a degree in Biochemistry and a minor in Health Care and Society.  After graduation, I began a job in the Philadelphia area with Phase Forward Inc., a pharma-tech company that built clinical drug trial management software.  Phase Forward was soon acquired by Oracle Corporation, and I knew I wanted to work for a smaller company, so I moved to Washington, DC for a position as a Business Analyst with The Advisory Board Company.  At ABC, I worked with hospitals across the country to implement business intelligence and data analytics software to monitor operational efficiency and cost containment within surgical services departments.  I was also responsible for post-implementation process improvement consulting initiatives.

Allison Dender

I grew up in New York and graduated from Washington University in St. Louis in 2010 with a Masters in Finance as a Knight Scholar and a BSBA with majors in Finance and International Business and a minor in Spanish, magna cum laude. During school, I worked at Goldman Sachs in London and New York in Credit Risk and Leveraged Finance, respectively. After graduation, I completed an investment banking analyst program at Piper Jaffray in the Industrials and Financial Sponsors groups in New York. For the past three years, I have worked at Sentinel Capital Partners, a middle market private equity firm that invests in various healthcare and non-healthcare companies. The healthcare companies I worked closely with on M&A transactions, management, and operational initiatives are Hospice Advantage, a regional hospice services provider, and North American Rescue, a provider of trauma medical equipment.

Harris Drantch

I graduated from Indiana University in 2010 with a BS in Finance. After IU, I spent 2 years working in health care services investment banking, first at Key Bank Capital Markets (Cleveland) and then at Cain Brothers (New York). In 2012, I made the jump to Private Equity with Wafra Partners, a lower middle-market private equity firm focused on consolidation / "buy-and-build" strategies.  During my time at Wafra the firm completed several transactions including its first major health care services platform acquisition since the group's founding ~30 years ago. While I was at Wafra and Cain I also worked for CipherHealth, a small HCIT startup based in NYC, when I had time outside of the office. This summer (after spending 3 months backpacking through Southeast Asia) I worked for CipherHealth fulltime in a BD/Finance role.

Raúl Estrada

I grew up in the colonial city of Morelia, Mexico and graduated with a BSc in Biotechnology Engineering from Tec de Monterrey in 2011 (hons.). During my undergrad, I participated in several research projects in my university's teaching hospital and at the University of Toronto, with a special focus on cancer. After college, I joined Bain & Company as an Associate Consultant. During my tenure at Bain, I participated in projects of diverse focus, from cost-reduction to growth strategies and acquisitions, and in many different industries, from cement and beer manufacturing to banking and insurance. My last project at Bain was a commercial due diligence for an international Private Equity fund that was looking into acquiring a Mexican biosimilars manufacturer. In September 2014, I took a leave of absence from Bain and went to work for the Bill & Melinda Gates Foundation, where I supported several projects of the Global Health's Diagnostics team, including being the project manager for the Foundation's Ebola Response team in Diagnostics that ended with the funding and launch to the market of the first Ebola RDT in the world.

Kenneth Ewell

I graduated from Princeton in 2009 with an A.B. in Economics, having rowed on the varsity crew team for four years. Upon graduation, I joined J.P. Morgan's healthcare investment banking group in NYC, where I worked on a variety of transactions across subsectors, focusing on healthcare IT and medical devices. Following JPM, I accepted a fellowship through Princeton in Asia to work in the non-profit space in the Philippines, marking the beginning of over three years in Southeast Asia. In the Philippines, I consulted and helped raise funds for two NGOs, one of which supported local entrepreneurs, while the other fought global child trafficking. I also helped execute a clean energy impact investment, providing electricity for over 9,000 Cambodian families for the first time. I then joined Quvat, a $500mm Indonesian private equity firm. Based out of Jakarta and Singapore for one year each, I worked closely with our Korean conglomerate co-investor to take public an Indonesian cinema operator and sold a Shanghai-based consumer company to a large Chinese private equity firm. I also served on the investment committee of Fund I of Sovereign's Capital, a faith-based global growth equity firm, and started a group in Singapore called Inklings to help businesspeople integrate faith and work.

Kevin Fennell

I graduated with high distinction from the University of Michigan in 2012 with a BBA from the Ross School of Business. After graduation, I moved to Chicago to join the Health practice for Booz & Company (now perhaps notoriously known as Strategy&). Over the past three years, I worked as a Consultant (pre-MBA level) and Associate (post-MBA level), primarily within the payor/provider practice. During that time, I worked with several US health insurance companies and health systems on a variety of topics relevant to the consumerization and financial restructuring of the health services sector. Sample engagements include a product distribution strategy for a large national plan, provider network integration planning for a major health plan acquisition, exploration projects for productized care bundles (both procedure and condition-based), and a customer experience strategy for a large regional plan.

Gonzalo Ferrer

I grew up in Buenos Aires, Argentina, and in 2005 my family and I moved to Fort Worth, Texas. In 2010 I graduated summa cum laude from Texas Christian University with a BBA in Finance. After graduation I joined transaction services firm in the healthcare industry called VMG Health, in Dallas, Texas. Here I determined the fair market value of healthcare businesses (from physician practices to hospitals) and also completed the CFA program. After two and a half years, haunted with dreams of discounted cash flow models, I moved to Denver, Colorado where I joined DaVita Healthcare Partners. Here I managed the analytics and a few social workers for an educational program which focuses on helping patients with kidney disease keep their jobs.

Matt Filer

A Midwesterner by birth, I grew up outside of Atlanta and attended the University of North Carolina, graduating in 2009 with a degree in Business Administration. After school, I moved back to Atlanta to work in Deloitte's Strategy and Operations consulting practice, helping consumer products companies and retailers formulate strategies and enter new markets. In late 2011, Deloitte paid me back for all of the grueling travel and long hours by introducing me to a coworker, Annie, who would become my wife (we got married this past June). I left Deloitte in early 2012 and moved to Africa for six months to help the government of Swaziland formulate a strategy to improve the country's food security. When I returned from Swaziland, I moved to Boston and started at Nautic Partners, a mid-market private equity firm, in their healthcare group. While at Nautic, I worked on deals across healthcare verticals including post-acute, long-term care, medical specialty practice management, specialty pharmacy, urgent care, behavioral health, and managed care.
Jeff Fiore

I grew up in Manhattan Beach, CA before deciding to leave the beaches for St. Louis where I attended college at Washington University in St. Louis. I graduated in 2010 with BA in Economics and Psychology and moved to the tundra of Madison, Wisconsin to work for the Electronic Health Record company Epic Systems. At Epic, I worked as a project manager managing multi-year implementations at large health systems across the country. After Epic, I continued my trek east and moved to New York to work for Ernst & Young in their Healthcare Advisory division. I worked on a variety projects but specialized in expanding the firm's offerings around Epic and spent most of my time travelling to the University of Virginia and Mayo Clinic. I was also the director of a program to help low-income students recently admitted to college graduate with a degree and a career instead of just debt.

Prerak Garg

I grew up in Jaipur, India and in 2010 graduated with a Bachelor of Technology in Chemical Engineering from the Indian Institute of Technology Kharagpur. After graduation, I spent a year at Indian Oil Corporation as a Process Engineer, working on efficiency improvements projects at Barauni Refinery. Eager to broaden my perspective, I joined Young India Fellowship (YIF), a post-graduate programme in liberal arts and leadership in collaboration with UPenn, as 1 of 57 fellows selected pan India. Alongside, I worked at grassroots with Office of Naveen Jindal (parliamentarian), creating and implementing solutions for improving public health and sanitation in 1100 villages. Post YIF, I moved to Cipla, a pharmaceutical firm based out of Mumbai. Leading 20+ business transformation initiatives at Cipla, I engaged with managers across India, Europe and USA, and managed change in a 75-year-old family business environment. I worked extensively on establishing governance procedures, process improvements, conflict resolution, cross-functional alignment, IT implementation, business intelligence and evaluation matrices. I also evaluated a buyout deal in China and led integration of an acquisition in Uganda, solving organization challenges at CEO-1 level, building critical competencies and training employees. Pursuing my passion for solving complex business problems and healthcare, I was promoted to set up and head the Global Supply Chain Transformation Office, to conceptualize and execute Supply Assurance Program to create an operational backbone to deliver company's 2020 aspiration to quadruple revenues to $7B.

Andrew Goberstein

I grew up in the suburbs of Chicago but through playing hockey have had opportunities to live in many parts of the US. After graduating from high school, I played two years of Junior A hockey, one year in Fort Worth, Texas and the following year in Santa Fe, New Mexico. I attended Bentley College, where I graduated cum laude in 2009 with a B.S. in Finance and a minor in law. At Bentley, I was a member of the NCAA Division One Men's Ice Hockey team. Upon graduation, I joined J.P. Morgan's Investment Banking Division in New York City as a full-time analyst. At J.P. Morgan, I worked on M&A and capital markets transactions on behalf of private equity firms including The Carlyle Group IPO, financing The Carlyle Group and Hellman & Friedman's take private of Pharmaceutical Product Development and financing Veritas Capital's carve-out of Thomson Reuter's healthcare analytics segment. After completing my analyst program, I joined the healthcare team at Court Square Capital, a middle-market private equity firm. While at Court Square, I was responsible for performing industry research, monitoring portfolio companies, and evaluating potential investments in various subsectors within healthcare services and healthcare IT.

Julia Goldner

In 2011, I graduated magna cum laude with honors from Brown University with an Sc. B. in biomedical engineering.   Upon graduation, I joined the Health and Life Sciences practice at Oliver Wyman, a global management consulting firm.  The HLS practice primarily focuses on strategic growth work within the health services sector, with most of our clients being health insurers and providers.  While at OW, my project work has ranged broadly — from designing a payer's new care model for high-acuity, polychronic medicare patients geared toward improving outcomes and managing utilization, to partnering with a regional health system to determine the financial implications associated with an organization-wide roadmap to value-based care.  I have also been actively involved in OW's volunteering efforts — I served as co-chair of our 2014 annual charity auction and helped organize events with NY-based charities including The Doe Fund and America Needs You.

Julie Goodman

I graduated from Cornell University in 2011 with a B.S. in Operations Research and Engineering. Upon graduation, I joined Deloitte Consulting, working in both New York City and Boston. Throughout my time at Deloitte I primarily worked with large health insurance companies, focusing on improving operational efficiencies through technology-enabled solutions. My work ranged from process improvement assessments to technology strategy. While at Deloitte, I was actively involved in the Health Plan practice and the Women's Initiative (WIN).

Glen Elizabeth Graves

I grew up in Colorado before heading to Northwestern University to study Economics and Social Policy. Upon graduation, I worked at DaVita Healthcare Partners. At DaVita I had the opportunity to gain experience in both healthcare operations and strategy, including evaluating the short and long term implications of the Affordable Care Act on the core business, partnering with integrated care leadership to co-develop and pilot innovative clinical service offerings with external healthcare partners, including an Accountable Care Organization (ACO) and insurance companies, and overseeing field operations for DaVita's kidney disease education program. I am passionate about volunteering with organizations that empower girls and women through sports and educational opportunities.

Jason Han

I grew up mostly in Taiwan and finished up high school in the bay area before heading to Penn to study Finance and Chemistry from which I graduated in 2010. After college, I moved to New York and worked as a management consultant at Accenture where I mainly focused on healthcare service providers. During that time, I developed an interest in the Health IT space and enrolled in a healthcare informatics program at Columbia. After the program, I joined New York Presbyterian's data analytics team where I focused on understanding how to use data to improve clinical care and drive operational efficiencies.

Nathalia Herman

I graduated magna cum laude from Wellesley College in 2011 with a B.A. in Economics and French. I played varsity tennis in college.  Following graduation, I joined the Amundsen Group, a healthcare consulting company that a large pharma data company called IMS Health acquired late 2013.  I worked exclusively with pharma/biotech companies across both retail and specialty drugs. Some of my projects included product launch performance monitoring, payer analytics and contracting strategy development, as well as voucher and co-pay card optimization modeling.

Brandon Holler

I graduated from Northwestern University in 2008 with a BS in Industrial Engineering and Economics.  My involvement in the healthcare industry began with my senior design project focused on throughput optimization of a North Carolina Hospital.  After graduation, I joined FTI Healthcare as a business analyst advising hospitals and physician offices improve operational performance.  I led the analytical development of our new Clinical Effectiveness service line helping doctors standardize care around the most efficient practice pattern.  In 2011, I transitioned to HealthScape Advisors, a boutique management consulting firm focused on health plans.  As a Manager at HealthScape, I advised our health plan clients through strategic and operational challenges faced during the implementation of the Affordible Care Act (ACA) and in the post-reform competitive environment.  I used my knowledge of the ACA to volunteer with the non-profit Enroll America helping identify the uninsured in Chicago and supplying them with navigation to get coverage through private or public channels.

Yang Hu

I graduated summa cum laude with honors in Economics from the University of Pennsylvania in 2012. I spent the past three years working in Deloitte Consulting's Strategy and Operations service line. At Deloitte, I served clients cross the healthcare ecosystem including pharmaceutical, biotech, health plan, provider, and state government. My favorite projects include managing a large team of consultants to create a state-based health insurance exchange mandated by the Affordable Care Act, and using complex analytics to identify cost reduction opportunities for the surgery department of a six-hospital health system.

Erica Jain

Raised in Southern California, I graduated with distinction from Duke University in 2011. While in college, I created a major entitled "International Health Disparities and Infectious Diseases," in which I took a scientific and policy-based approach to understanding how access to healthcare varies globally, and how societies can develop effective care delivery mechanisms. Outside of the classroom, I worked with the Chancellor and CEO Emeritus of the Duke University Health System to develop scalable proposals to address America's uncoordinated, financially unsustainable healthcare system by employing personalized and preventive approaches to medicine. After college, I joined the Boston Consulting Group where I supported healthcare projects across the industry, working with insurance and pharmaceutical companies, specialty pharmacies and medical device conglomerates, as well as large providers. My favorite case was designing a growth strategy for an academic medical center as they sought to respond to the ACA. During my time at BCG, I took a Social Impact leave to join the Clinton Health Access Initiative's global program to combat childhood chronic malnutrition by building a public-private partnership between the World Food Program, The National Ministries of Health and Agriculture of East African countries, and European manufacturers. As we launched our program in Rwanda and Ethiopia, I helped design a 'last mile' distribution system, structured a subsidy program to ensure product affordability, and supported CHAI's executive team with building out our program's business case.

Shubhra Jain

I was born and brought up in a small town in northern India. I did my MD in India and practiced as a general physician before moving to the US in 2010. From 2010-2012, I did my Masters at Stanford School of Engineering with a focus on medical technology. After graduation, I started consulting independently for various health tech and med-tech startups in California. After two years for this valuable experience, I took a product management position at a health tech startup in Dallas to build predictive analytics software. This has been a rewarding experience conceptualizing and launching products that have helped physicians make critical decisions and saved precious lives. I have also been closely involved with my father's non profit initiative over the last six years. I led the establishment of a paramedical training institute and organized several health checkup fairs and organ donation camps in rural India.

Amit Jayakar

I graduated from Georgetown University in 2009 with a double major in Math and Economics.  After graduating, I joined March McLennan as a financial analyst in their health insurance consulting group. I joined just as the Affordable Care Act passed, so most of my work involved actuarial analysis and client education around the financial impact of health plan design changes. After two years at Marsh, I joined Vista Equity Partners, a software focused private equity firm, in San Francisco. While at Vista I worked on several healthcare software acquisitions, which sparked my interest in health tech. In order to further understand the health ecosystem, I recently spend several months as a population health management consultant in Miami. Over the past two years I have been working on a small EEG outsourcing company in India to supplement the resources of American hospitals.

Tyler Jorgensen

I graduated from Yale with a BS in Applied Math in 2010. After Yale I worked in management consulting at ZS Associates for two years where my work focused on sales and marketing strategy, in particular, launch strategy, for biotech and pharmaceutical products. After ZS I worked at Capital One for a year on the marketing, analytics, and strategy team focusing on small business banking. I left Capital One to go into the Startup space, first with my own startup through the accelerator Rock Health and then later at Picwell. At Picwell we use a combination of machine learning models and economics to help people choose their health insurance plan. As a member of the data science team, my focus has been creating those models and algorithms.

Kunal Kandimalla

I grew up in a suburb of Dallas, Texas before attending the University of Pennsylvania, from which I graduated in 2010 with a BA in Economics with Honors and a minor in Healthcare Management. After Penn, I moved to Boston – where I first experienced a "real" winter and quickly regretted not having four-wheel drive – to join Putnam Associates, a strategy consulting firm advising primarily large-cap pharmaceutical clients. At Putnam, I was involved in 25+ commercial strategy engagements across most therapeutic areas, including a few oddball spaces such as dairy cow vaccines and pediatric lice. After Putnam, I joined the business development and operations team of Agios Pharmaceuticals, a clinical-stage biotech focused on oncology and rare genetic diseases. At Agios, I helped establish an early business development strategy, evaluated buy-side asset opportunities, supported alliance negotiations and provided diligence for new and existing development programs. I was also closely involved in a series of corporate development initiatives and operational projects.

Matt Katz

I grew up in Berkeley, California and went to college at Wesleyan University in Middletown, Connecticut. I graduated in 2011 with a double major in Government and Economics. During my time at Wesleyan I ran cross country and track & field. After college I moved to Sacramento, California to work at Blue Shield of California in their Operations Management Trainee Program. Over the one year program I garnered experience in a wide range of operational areas across the company, including Installation & Membership, Claims, and Customer Service. I had the opportunity to take live customer service calls and review claims process flows, which strongly shaped my perceptions of how individuals experience the health care system. Following the program I took a position as a Configuration Analyst for Blue Shield. In this role I worked to implement a new enterprise-wide claims processing system with a focus on automation and quality assurance.

Jenna Kerner

I graduated from Cornell University with  BS in Biological Sciences, with a concentration in Neurobio & Behavior, and a BS in Economics. I interned at ZS Associates, a Sales and Marketing consulting firm focused on Pharma and Biotech industries. Following graduation, I spent 3.5 years in NYC at Deloitte Consulting Strategy and Operations, working mainly in the Life Sciences sector. I worked with Pharma and Biotech clients in their R&D and Commercial divisions. Some projects included personalized medicine strategy, customer experience innovation, and informatics solution design. Outside of client work I led office retention efforts and national recruitment for Cornell. In April, I left Deloitte to work for a health tech startup in SF. I worked for Lumo BodyTech, a wearable technology company focused on improving posture and other biomechanical issues.

Melanie Kier

I graduated from Yale University in 2010 with honors in Economics and spent my summers interning at Wall Street firms. At Yale, I also started its first food and wine magazine, The Yale Epicurean. After graduating, I worked on breast cancer clinical research studies at Memorial Sloan Kettering Cancer Center. My responsibilities provided exposure to the administrative components of clinical research and the medical management of oncologic patients. In 2012, I started medical school at University of Pennsylvania and recently finished my third year.

Susan Kim

I graduated from the University of Maryland, College Park in 2011 with a BS in Information Systems & Marketing and a BA in Psychology. My last four years were spent working in Deloitte Consulting's federal practice with a focus on emerging markets, healthcare, and life sciences. My professional healthcare experience consists of implementing new technology solutions to improve efficiency and transparency in the federal life sciences regulatory system. In terms of volunteer experience, I am a Certified Application Counselor – helping low-income and immigrant families access affordable health insurance every weekend during the open enrollment period. This interest was sparked from personal experience as all members of my immediate family did not have access to affordable health insurance until the legislation and passing of the ACA.

Jotham Klein

I graduated from the University of Pennsylvania with a BS in Economics (concentrations in Finance and Operations & Information Management) in 2010. Upon graduation, I joined Berenson & Company, a boutique investment bank in New York, NY. I spent three years at Berenson, advising on and executing M&A and financing transactions, primarily in the media & consumer services sector. In 2013, I joined the Healthcare team at Apax Partners, a global private equity firm. While at Apax, I evaluated new investment opportunities, conducted due diligence efforts, and supported portfolio management teams. I participated in the acquisition of three workers compensation services companies (One Call, Align, and Genex) and the sale of a payer-focused HCIT software provider (TriZetto). In addition, I spent time at portfolio companies' offices, working on detailed projects including regulatory impact analysis, provider network optimization (cost savings) and negotiating transition services agreements.

Michael Klein

I graduated from Pomona College in 2010 with a BA in Molecular Biology, minor in Mathematical Economics, and am joining Wharton while on a two-year leave of absence from UCLA David Geffen School of Medicine's MD program. I spent the two years between school at Deloitte Consulting Strategy & Operations focused on a number of healthcare related projects: electronic medical records selection and implementation strategies, health system operational improvements, and financial modeling/resource allocation targeting many now active health insurance exchanges. At UCLA, I led the annual healthcare symposium and worked at UCLA Health's Institute for Innovation on the development of a process-based "Patient Voice" toolkit currently supporting several innovation projects.

Andrea ("Andi") Klestadt

I graduated with a BA from Yale in 2011, magna cum laude with honors in Cognitive Science. While in school I spent two summers abroad, studying Mandarin Chinese in Beijing then interning at a startup brand consulting firm in Shanghai. After graduation I joined the consulting firm ZS Associates in the New York office, where I primarily advised pharmaceutical and biotech companies. Many of my projects involved helping clients build forecast models and develop marketing, pricing, and sales strategies for the future launch of early stage pharmaceutical products in the US and Europe. I spent a lot of time speaking with physicians, key opinion leaders, nurses, payers, and patients in different countries to better understand market dynamics and unmet needs. Therapy areas I worked in include schizophrenia, oncology, psoriasis, pain management, opioid dependence, chronic kidney disease, infertility, and women's health. While at ZS, I also co-chaired the Women's Leadership Initiative group in the New York office.
Aaron Kornetzke

I graduated from The University of Wisconsin in 2011 with a BBA in Finance. After graduation I moved to Cincinnati, Ohio to join the Corporate Finance group at Procter & Gamble. My first two years at P&G were spent negotiating various technology deals with our key IT infrastructure partners. I then moved to P&G's Corporate Strategy group where I worked on mid/long-term strategic planning and analysis, competitive intelligence and major brand divestitures. I also worked on special projects for the CEO, CFO and other senior management.

Elaine Le

I graduated from Shanghai International Studies University in 2010 with a bachelor degree in Economics. I started my career with A.T. Kearney as Business Analyst in Shanghai, helping clients develop business strategies and evaluate investment opportunities. To put my strategic expertise into application, I joined TE Connectivity as M&A Analyst and led the inorganic growth efforts for our Industrial and Medical business units by driving acquisition deals and negotiating strategic partnerships with local peers. After closing our first acquisition in China in 2013, I moved to Cathay Capital, a Paris-based private equity fund investing in growth stage companies, as an Associate. I jointly built up the healthcare practice and co-led all the healthcare investments within the firm, with a special focus on medical device and health care service sector. During my two years as an investor, I have fortunately completed four investments in healthcare industry: life science, pharmaceutical, surgical hospital, and diagnostic device, and more ongoing.

Craig Limoli

Hailing from the small, rural town of Warren, NJ, I earned an A.B. in Economics at Princeton University, where I also played 4 years of Division 1 Fencing. After college, I worked at IBM Consulting for almost 3 years, primarily in Healthcare Strategy, during which I had the opportunity to be a part of a major strategic partnership between IBM and Otsuka Pharmaceuticals to develop and bring to market a Care Coordination solution for Mental Health. I led the business definition portion of an Electronic Medical Record (EMR) integration for the solution's pilot site in Miami-Dade County, and managed projects to evaluate provider networks as potential customers.

Ravi Mahadevia

I graduated from Northwestern University in 2008 with a Bachelor of Arts in Psychology while also completing all pre-med requirements.  Following graduation, I joined the Strategy & Operations group of Deloitte Consulting in Chicago.  At Deloitte, I was fortunate enough to be assigned to BCBS of Kansas City focusing on overall enterprise strategy as my first project with the firm.  This experience sparked my interest in healthcare payers and I spent the next three years working on projects ranging from agent distribution strategy to revenue cycle management for various insurance companies.  While I thoroughly enjoyed the projects I worked on at Deloitte, I left near the end of 2011 to pursue an opportunity at Lincoln International in Chicago – a mid-market investment bank focusing on mergers & acquisitions.  At Lincoln, I executed seven M&A transactions for mid-market medical device and niche manufacturing companies.  After completing the two-year analyst program, I decided to take a leap of faith and start my own company (Somnium Sleep Solutions) in healthcare services, specifically diagnosing and treating sleep disorders.  Somnium partners with leading surgical hospital across the country, providing them with a turnkey solution to offer sleep services within their facility.

Eriko Matsumoto

I was born in Sapporo, the northern part of Japan, and grew up in Yokohama, Japan. I graduated from Keio University, Tokyo in 2007 with Bachelor of Business and Commerce (highest undergraduate graduation honor). After graduation, I joined Mitsubishi Corporation, mainly serving as a sub-project manager for hospital PFI (Private Finance Initiative) projects. I led proposal-based hospital construction, maintenance and management projects, aiming at streamlining and integrating a hospital's physical plant and services for greater, cost effective management and higher quality service over the long-term. Since 2011, I have been seconded to MC Healthcare, Inc. (Mitsubishi's Healthcare subsidiary) and have been senior manager of Sales and Marketing Department. I was responsible for total sales activities aiming to implement Supply Processing and Distribution service (hands on inventory management) and procurement agency service to Japanese leading hospitals.

Matt McLaughlin

After graduating from Stanford in 2008 with a B.A. in Political Science, I served as CEO of Stanford Student Enterprises (SSE)–a non-profit business that generates ~$1.8M in revenues to support the University's student government. While serving in that role, I collaborated with Charles River Ventures to launch SSE Labs (now StartX), a seed accelerator supporting student entrepreneurs. After two years as SSE's CEO, I joined Oliver Wyman, an international consultancy. There, I advised companies on optimizing their pricing, supply chain, and sourcing functions. Later, I joined Kingfish Group, an independent sponsor and advisory firm. At Kingfish, I analyzed a variety of investment opportunities and collaborated with sponsors on two transactions, one of which involved a geriatrics psychological provider. It was at Kingfish that my passion for health care developed as I was able to draw direct connections between conversations I was having with C-suite health care executives and my family's struggles to care for my father, who had been diagnosed with Parkinson's disease and dementia.

David Mishkin

I was born and raised in New York.  In 2009, I graduated from Washington University in St. Louis with a B.S. in Business Administration.  After college, I worked as an investment banking analyst at Barclays Capital on the Project Finance team.  While at Barclays, I focused primarily on structuring and executing capital raises for large renewable energy projects, including the largest solar farm in the U.S., as well as the country's first offshore wind project.  This experience working with growth oriented technology companies eventually led me to seek opportunities working with early stage companies in venture capital.  After Barclays, I joined Sandbox Industries, the fund manager of BlueCross BlueShield Venture Partners, a $325 million venture fund backed by the BCBS plans that invests in healthcare IT and services companies.  Ultimately as a Vice President, I was responsible for sourcing new investment opportunities, conducting due diligence on those companies and post investment, contributing as a board observer to help the portfolio achieve growth.

Marcus Moreno

I graduated from Harvard College in 2008 with an AB in Economics while also completing my premed requirements. I decided to forgo the physician route and instead went into health care strategy at Health Advances, a consultancy outside of Boston. For about three and a half years, I worked with pharma, biotech, medical device, and diagnostics companies on commercialization and go-to-market strategies, portfolio strategies, and diligence on investments for VC and PE firms. Typical project topics ranged from specialty drugs and orphan indications to hospital lab technology and orthopedic devices. Wanting to get closer to products, I took a job at CVS Health in the Product Innovation and Management group. There I was focused on evolving the way CVS Health brings new ideas to life. Serving clients and members in the employer, commercial health plan, and Medicaid space, I championed initiatives to streamline pharmacy network composition to lower cost and improve patient outcomes while also exploring new ways to deliver pharmacy and medical services to patients with limited pharmacy access.

Ryan Mullaney

I graduated from Boston College in 2011 with a degree in business management (concentration: finance). Following graduation, I worked as an investment banking analyst in the industrials group at J.P Morgan in New York. During my time in investment banking I analyzed mergers, acquisitions, divestitures, equity and debt capital raises, and other strategic alternatives. After two years of investment banking, I joined Riverside Partners, a Boston-based middle market private equity firm focusing on healthcare and technology verticals. While at Riverside Partners, I performed financial and operational due diligence on new investment opportunities, evaluated markets and management teams and drafted valuation, financial forecast and returns analyses for our investment committee. During the past few years, I have also begun working with the Friedreich's Ataxia Research Alliance ("FARA"), a national non-profit organization dedicated to curing Friedreich's Ataxia through research and advocacy. In December 2014, I joined FARA's Finance Committee.

Dan Mulreany

I graduated from Johns Hopkins in 2005 with a degree in Biomedical Engineering and Electrical Engineering.  Remaining in Baltimore after graduation, I spent three years working for Johns Hopkins Medical School, supporting research on lung disease through biomedical imaging (one highlight of which was using one of the world's first 256-slice CT scanners to prove a decades-old hypothesis). In 2008, I returned to school to pursue an interest in tissue engineering and worked on developing artificial cornea while obtaining my Masters in Biomedical Engineering (also from Hopkins). In 2011, I joined Human Genome Sciences, a biotech company which used genetic data to develop therapeutic antibodies for immune disorders and cancer.  At HGS, I applied my expertise in biomedical imaging to support preclinical testing of drug candidates. After the sale of HGS to GlaxoSmithKline in 2012, I did a short internship in technology transfer before joining CEB, a management advisory firm, where I worked in corporate strategy & development.

Andrew R. Neill

I am from Austin, Texas, however, I have lived in England and Australia as well. Following my graduation from Texas Christian University in 2008, I began working for a small pharmaceutical and biotechnology incubator called Innovations in Drug Development, where I was an analyst looking at new licensing and development opportunities. In 2011, I, along with my CEO and co-founder, spun out a C-Corp, Lumos Pharma, a single-asset drug development company developing a therapeutic for the rare disease Creatine Transporter Deficiency, an inborn error of metabolism and form of x-linked intellectual disability. Early in the life of Lumos Pharma, we were awarded a collaboration with the National Institutes of Health's (NIH) Therapeutics for Rare and Neglected Diseases (TRND) program, which I worked very closely with. In January of 2014, after a year of fundraising, we closed on Lumos' Series A, from New Enterprise Associates, Santé Ventures, and UCB Pharma. In 2015, we closed on additional raise from the Wellcome Trust, a well-respected U.K. charitable organization. As an organization of five people (two people for a couple of years!), I was fully integrated and/or responsible for every aspect of the company, from the development of the business plan, budget, and development plan, the raise of our Series A (over 100 presentations!) and Wellcome Trust investments, more carefully defining the commercial opportunity, and participation in all Board activities. It has been a tremendous privilege and responsibility to work on a therapeutic for CTD.

Vinayak Nikam

Born and raised in Ann Arbor, MI, I fell in love with a different shade of blue during high school and graduated from Duke University magna cum laude in 2012 with a BS while double majoring in biology and history. While in undergrad, I was involved in a variety of activities across campus, notably leading the club water polo team, serving on the university judicial board and starting a swim therapy program for pediatric cancer patients. After graduating, I matriculated to medical school here at Penn and have now completed three years towards an MD/MBA combined degree. I currently serve as an executive board member of Penn HealthX, the medical school's healthcare innovation group.

Norman Pai

I graduated cum laude from Rice University in 2011 with B.S. in Electrical Engineering. Leaving a trail of sweat starting from Houston, I moved to San Francisco and started working at Accenture. I specialized in business intelligence, transforming raw data into decision support via dashboards and analytical tools. During this time, I started a wellness analytics project on the side with colleagues at Johns Hopkins and Harvard. Although, we nearly landed a pilot in a FORTUNE 1000, we later decided to shut down the project. In 2013, I left for Slalom Consulting, where I didn't fly 150 flights in a year1, and stayed local to the Bay Area. I had several healthcare experiences including using data science to predict sales of generics launches at a pharmaceutical retail client and procurement data analysis at a biotech. Besides healthcare, I primarily had technology startup and retail projects where I built new metrics and recommendation engines often with product, marketing, and financial data.

Jordan Pecherer

I graduated from the University of Michigan in 2010 with a B.S. in Biochemistry. After school, I moved Boston, MA to continue the laboratory research I had started during my undergrad at the Division of Endocrinology of Harvard Medical School. While at HMS, I led research studying the impact of various diets on cancer progression. Around the same time, I started a small SAT and MCAT tutoring business on the side and still continue to tutor to this day. After realizing that neither medicine nor science were where I wanted to spend my career, I transitioned to the strategy consulting arm of Decision Resources Group (DRG) in 2012, an international information services business focused on the life sciences, med tech, and health services industries. At DRG, I contributed to and managed consulting projects aimed at commercializing products for pharmaceutical and medical device companies. In February of 2015, I joined IndUS Growth Partners, the private equity arm of The Piramal Group, which acquired Decision Resources Group in 2012. As the lone associate on the team, I supported opportunity origination, evaluation, financial modeling, diligence, and post-merger integration of information, data, and analytics businesses facing the life sciences, health services, and payer industries.

Margot Prendergast

In 2009 I graduated from the Boston College Carroll School of Management with a concentration in finance and minor in Hispanic studies. Following graduation, I spent four years with Partners HealthCare, a not-for-profit health care system that includes a number of specialty and community hospitals in the greater Boston area. Through analytical roles in both supply chain management and patient finance, I gained exposure to the intricacies of the domestic healthcare delivery system. I then moved to an international division, where I delivered analytical support to drive revenue-generating international business development initiatives. Eager to learn more about non-profit global health delivery, I spent the last year as a Global Health Corps (GHC) fellow with Partners In Health (PIH) in rural Neno, Malawi. The GHC mission is to mobilize a global community of emerging leaders to build the movement for health equity. In my role at PIH, I focused on system improvement measures to enhance operations and supply chain management in a rural, resource poor environment.

Mike Rahman

I graduated Cum Laude from St. Olaf College in 2012 with a Bachelor's in Economics and Psychology with a Finance emphasis and distinction in Economics. I passed the level three CFA exam in June 2014 and expect to become a CFA Charterholder upon completion of the requisite work experience. After graduation from St. Olaf, I joined UnitedHealth Group (UHG) Corporate Development in Minnetonka, MN, a team of 15 individuals responsible for enterprise-wide M&A, reporting to the President and CFO of UHG. During my three years on UHG's M&A team, I partnered with executives to evaluate strategic fit and to conduct financial and valuation analysis. Potential acquisition targets included healthcare technology, insurance, providers, pharmacy benefit management and other healthcare companies. While in college, I completed a summer internship at Lemhi Ventures, a Minnesota based Venture Capital Fund that invests in healthcare services startups. I also participated in the Mayo Clinic Innovation Scholars Program, evaluating potential business opportunities for Mayo Clinic Ventures.

Jon Michael Reese

I grew up in Springfield, Missouri and graduated from Vanderbilt University in 2010 with an Economics degree. After graduation, I joined Bank of America Merrill Lynch in New York as an Analyst in the Leveraged Finance group.  During my two years at BAML, I worked with a variety of private equity firms and corporate clients to execute debt financing transactions, including buyouts, recapitalizations, and refinancings. I then moved to Chicago and worked for three years in the Healthcare group at GTCR, a private equity firm that invests in healthcare, technology, and financial services companies. I enjoyed the experience in Chicago (despite the unfriendly weather) and completed a handful of investments and related transactions involving companies across the entire healthcare spectrum.

Steven Rizzo

I graduated cum laude from Cornell University in 2010 with a B.S. in Applied Economics and Management. Upon graduation I joined the Princeton, NJ office of ZS Associates, a sales and marketing consulting firm focusing on the pharma and biotech industries. During my 4.5 years at ZS, the majority of my work involved marketing strategy projects for pharma brands treating oncology and cardiovascular disease. I also initiated a yearly track volunteer outing, which included activities such as cleaning up a local park and assisting at a shelter in the aftermath of Hurricane Sandy. Earlier this year I left ZS to help launch a healthcare technology start-up, Navinata Health, with the mission to improve collaboration across stakeholders in the healthcare ecosystem.  The company is currently part of the Princeton-based TigerLabs Digital Health Accelerator.

Riddhi Roy

I was born and raised in Hong Kong before moving to Pittsburgh for college. I graduated from Carnegie Mellon University in 2010 with a B.S., M.S., in Chemistry. Upon graduation, I joined a startup incubator where I developed business plans for robotics projects in healthcare. I also had the opportunity to promote these research projects at the Consumer Electronics Show. After a year, I joined Deloitte Consulting in the Pittsburgh office where I became a consultant in the Strategy and Operations practice for four years. I primarily focused on healthcare projects, gaining experience with provider, payer, and pharmaceutical clients. Outside of client responsibilities, I also led CMU undergraduate recruiting and contributed to life sciences white papers.

Viba Saligrama

I graduated summa cum laude from Georgetown University in 2011 with a Bachelor of Science (B.S.) in Business Administration.  Upon graduation, I continued living in Washington D.C. (loved the free museums and monuments) and joined Deloitte Consulting as a Strategy and Operations analyst in the Federal Practice. My sister is a family medicine physician, which inspired me to seek out a healthcare project in my first year. I enjoyed learning about the healthcare industry and continued to work with Federal healthcare agencies.  Generally, I have helped clients define their strategy and improve resource allocation processes.  I analyzed business plans to support an ACA financing program and designed a prioritization process to better allocate resources spent on food safety.  My most recent and favorite project was with the Department of Defense (DoD) Military Health System. I helped develop the DoD's long-term prevention strategy and visited different military bases to implement public health pilot projects.  I also participated in Deloitte's social impact fellowship program and traveled to Bosnia and Herzegovina to work with a nonprofit client.

B.A. Sillah

I grew up in Milwaukee, Wisconsin and graduated in 2012 from Harvard University with an A.B.  in Human Developmental and Regenerative Biology and a secondary degree in Global Health and Health Policy. While in college, I conducted research on stem cell-based artificial pacemakers and a separate project on the delivery of mental health services in resource poor areas. After graduating, I started medical school at the University of Pennsylvania and have been here the past three years. While at Penn Med, I spent a summer consulting for the Ministry of Health in Sierra Leone and I will be in Nairobi this summer at Excelsior Group, a healthcare venture capital firm.

Christopher Skayne

I received my B.A. in Law, Jurisprudence, and Social Thought in 2011 from Amherst College, where I also played varsity soccer. Following graduation, I began work at Cambridge Associates, working on teams to advise our clients – primarily universities, museums, and families – on their investments. After a year at CA, I joined the Business Development team at athenahealth. At athena, I was part of the team responsible for the $300M acquisition of Epocrates, Inc. (the maker of the mobile app most used by physicians in the U.S); post-acquisition, I joined the team responsible for the successful integration of Epocrates; after one year of intensive integration work, I joined the Corporate Strategy team, responsible for the strategic direction of Epocrates. Additionally, I have spent time volunteering at Main St. Partners, a non-profit consulting organization dedicated to helping small businesses in inner-city Boston, and at the Penn Center for Community Health Workers, an organization out of Penn Medicine invested in improving access to and quality of care for low-income patients.

George Stein

I graduated magna cum laude from the University of Pennsylvania in 2010 with majors in Economics and East Asian Area Studies. After graduation, I started working as an Analyst and then Senior Analyst in the Research & Insights group at The Advisory Board Company in DC. My work primarily focused on advising provider C-suites on health IT topics such as meaningful use, ICD-10, and accountable care organization capabilities and physician issues related to contracting, clinical quality, and leadership. Following my interest in technology, I joined McKinsey & Company as a Business Analyst in the Business Technology office. At McKinsey, I worked on strategic and operational issues related to technology, primarily in various healthcare sectors. I have spent the past year at McKinsey on a short-term transfer to the Scandinavia Business Technology office based in Stockholm.

William (Will) Stratton

I grew up in Wilmington, Delaware, and went to Yale University, from which I graduated in 2011 with a B.S. (Intensive) in Chemistry. After college, I moved to Boston to work for The Exeter Group, a strategy and technology consulting firm. While at Exeter, I worked extensively on an engagement with the American Red Cross, which was updating its donor management and blood donation manufacturing processes. Interestingly, blood is considered a drug by the FDA and all changes to its handling required FDA approval, so through this experience I learned a lot about regulatory processes. In March 2013, I joined The Amundsen Group, a boutique consulting firm that provides data analysis and strategic insights to biotechnology and pharmaceutical companies. At Amundsen (which was bought by IMS Health in December 2013), I primarily worked with clients' Managed Markets teams to answer key business questions around product market performance, patient access, and payer strategy.

Mike Suiters

In 2010 I graduated from Davidson College with a B.A. in History. After graduation I joined Deloitte Consulting, where I began working on projects related to healthcare reform. Eager to scratch my entrepreneurial itch, I left Deloitte in September 2012 to join Evolent Health. Over the past (almost) three years at Evolent, I've worked with health system clients to build their strategies for transitioning away from fee-for-service billing towards value-based reimbursement, and within Evolent to build its corporate growth strategy. Additionally, I somehow convinced 90-odd Evolent men to join our Movember team, which raised over $50,000 for men's health prevention and treatment programs over the past two years.

Fiona Tang

I grew up in Shanghai, China and graduated from University of Michigan with double major in Economics and Financial Mathematics in 2011. During junior year, I started up a social network (Qu-Campus) and found myself passionate about entrepreneurship and strategy work. After graduation, I joined McKinsey Pittsburgh office as a Business Analyst. During two years at McKinsey, I worked on healthcare strategy projects for payors, hospitals and pharmaceutical companies, from managing medical costs and building marketing acquisition plans to reassessing pricing strategy. Seeking a role in which I could see such strategies through from idea to implementation, I joined the Customer Management team of Capital One 360, where I built a segmented marketing strategy, revamped the onboarding program for new customers, and launched customer engagement campaigns. This year, I also started leading social marketing for a healthcare startup called Ola Health. We aim to provide an anonymous social mobile platform for patients to share wisdom and experience.

Alex Wittenberg

I graduated with a B.A. in International Relations with distinction from Stanford University in 2012.  After graduating, I returned to my hometown to join Bain & Company's Los Angeles Office.  With Bain, I have worked on a range of projects with clients in the private equity, biotechnology, and music industries. After two years, I took a six-month leave to work as a strategy consultant with the Bill & Melinda Gates Foundation's Global Health division.  There, I helped coordinate a new initiative, Healthy Birth, Growth, and Development (HBGD), which invests in the research and development of interventions to treat physical growth stunting in the developing world.

Christina Wray

I grew up in Dallas, TX and in 2012 graduated from Dartmouth College with a degree in Molecular Genetics and Spanish.  Rather than delay the inevitable, I began medical school here at Penn shortly thereafter.  Since moving to Philly I've spent time at Wharton doing cardiovascular medical device research, describing relevant device recalls, and assessing the consequence of device recall or malfunction on company value.  Along with several classmates, I also helped to found H-MET, a student interest group and certificate program available to medical students interested in health care management and innovation.  More recently, I've been working with the UPenn Department of Otorhinolaryngology to assess functional outcomes of free flap reconstruction of the oropharynx in patients undergoing trans-oral robotic surgery.

Amanda Wyatt

I graduated cum laude from Harvard University in 2012 with an A.B. in Social and Cognitive Neuroscience and a minor in Global Health and Health Policy. While in college, I held a summer internship at CareFirst, a regional health insurance company, where I focused on marketing and communications both internally to CareFirst employees and externally to members. After graduation, I started as an Associate at TribalVision, a strategy consulting firm targeted towards small and midsized businesses. In my three years at TribalVision, I concentrated on our clients in health care and technology. I worked with providers, medical device manufacturers, non-profit organizations, and software companies on projects ranging from corporate strategy to new business development to online marketing and communications.

Linan Xiao

I graduated from Duke University with a B.S. in Biology and minor in Chemistry and Chinese in 2009.  After four years as a proud Blue Devil, I joined a nonprofit called Princeton in Asia for a year, teaching English and developing course curricula at a Northern Thai university.  Then, I worked in the New York City practice of IMS Consulting Group, a global management advisory firm specializing in life sciences.  My role centered around providing strategic recommendations to large pharmaceutical and emerging biotechnology companies, particularly regarding global market access for innovative and established medicines.  Day to day, I served as the client liaison and project lead, conducted secondary and primary market research, analyzed IMS prescription and sales data sets, and synthesized findings to inform strategy for business unit and department leadership.  My project experience spans a range of pharmaceutical treatment areas in global markets, for example setting price for a novel oncology treatment in the US, assessing commercial opportunity for an orphan drug in Western Europe and identifying funding streams for a portfolio of innovative vaccine products in emerging markets.  The global nature of my company also provided me the opportunity for an 8 month secondement to the IMS Shanghai office, where I helped advocate for increased healthcare funding and access to medicines in China.
Jaeyoung Yang

I graduated from Yale in 2009 with a degree in economics and international studies. I have two work experiences before medical school: a stint as a congressional research assistant for Medicare and an assistant project manager for a healthcare nonprofit in Camden.
Click on covers to see e-books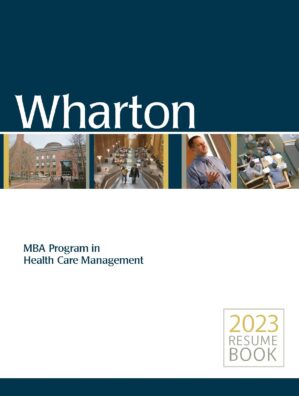 Resume Book 2023 (pdf)