HCM CLASS OF 2018 STATISTICS
Male: 58%
Female: 42%
International: 16%
Years Out of Undergraduate School
< 2: 0
2-4: 38%
5-7: 55%
8 <:7%
Undergraduate Majors
Liberal Arts and Social Sciences 14%
Sciences 20%
Engineering 14%
Business and Economics 50%
Pre-Professional 2%
Graduate Degrees Held
MD: 4
MD, PhD: 1
Joint MD/MBA Program: 10
---
HCM CLASS OF 2018 PROFILES
72 Students
Susan Adler

I graduated from the University of Rochester in 2011 with a BA in Economics and Philosophy. Following graduation, I joined Public Consulting Group's healthcare practice area in Boston where I worked with multiple state agencies on the planning and implementation of the Affordable Care Act, with special focus on the Health Insurance Exchanges. In 2013, I joined The Boston Consulting Group's healthcare knowledge team. I spent my first year focusing on pricing and reimbursement challenges for medical device companies, and then switched my focus to market access and pricing for the US biopharma commercial team. One highlight was advising a major pharmaceutical company on how best to position themselves to convey their value in an increasingly difficult market access and pricing environment.

Joseph Anderson

Born in Philadelphia and raised in Ft. Lauderdale, I graduated from Vanderbilt University in 2011 with a BA in Mathematics and Economics and a minor in Financial Economics.  After school I worked as a Consultant in Deloitte Consulting's Strategy and Operations practice where my client work focused on business transformation and M&A for financial services and healthcare payer clients. In addition to client work, I led undergraduate recruiting, competitive intelligence for the south-east region and participated in global pro-bono work with the Platanilla Agricultural Co-op in the Darien Province of Panama. Since 2014, I have lived in Washington, DC and have worked at Evolent Health, a healthcare technology and services company committed to driving the transition to value based care. As a member of the Corporate Development group, my responsibilities included capital raising (IPO), M&A strategy, and deal execution for both long-term operating agreements and acquisitions.

Alex Aptekman

I grew up in Toronto (which actually did exist before you heard of Drake) after immigrating from Ukraine. In 2009, I graduated from the Schulich School of Business in Toronto (York University) with honors, specializing in finance. Following graduation, I joined the Bank of America Merrill Lynch in investment banking and moved to San Francisco to focus on technology M&A with Union Square Advisors (a boutique founded by the heads of Credit Suisse technology banking). For the past three years, I worked in private equity for DW Healthcare Partners, investing in healthcare companies across North America, and focusing heavily on operations. For the past eight months, I took on senior management roles (interim CEO and CFO) at Canadian Addiction Treatment Centres, a portfolio company and largest methadone maintenance clinic operator in Canada, where I launched an initiative to treat patients in Ontario with Hepatitis C. I'm interested in healthcare delivery in the community, organizing fundraisers for a paediatric hospital in Toronto.

Priyadarshini (Priya) Banerjee

I grew up in Kolkata, India and graduated from the National University of Singapore (NUS) in 2011 with a Bachelor's Degree in Computer Engineering. During my third year in college, I spent a year working at a startup in Stockholm, Sweden and in my spare time, backpacked through Europe. After graduation, I joined McKinsey & Company in their Mumbai office as a Business Analyst, where I largely worked on projects for pharmaceutical companies, focusing on long-term strategy and sales and marketing. I then worked at Sequoia Capital as an investment analyst, where I focused on healthcare investments, particularly in pharmaceuticals, diagnostics, genomics and digital health. Outside of work, I did pro bono consulting with a non-profit foundation in Mumbai to create a technology-enabled chronic disease management program for low-income communities.

Charnice Barbour

I was born and raised in Baltimore, Maryland and received my Master's in Engineering Management (M.E.M.) with a focus in healthcare systems, an A.B. in Engineering Sciences with a minor in International Studies, and a B.E. with a concentration in Biomedical Engineering from Dartmouth College. In 2012, after my Master's program, I joined Trinity Partners, a global life sciences strategic consulting company that serves pharmaceutical, biotech, and medical device companies. During my four years at Trinity, I was involved with numerous engagements, including corporate strategy, brand & launch planning, and market analytics. I have worked in a variety of therapeutic areas, including hematology/oncology, infectious disease, orphan disease, metabolic disorders, autoimmune disorders, central nervous system disorders, and respiratory conditions as well as medical device and diagnostic markets. While at Trinity, I was also involved with recruiting and new hire training initiatives.

Aya BenDavid

I was born in Israel and lived 6 years in France, Germany and Hong Kong while growing up. I'm moving to Philadelphia from Germany where I spent the last two years with PENTAX Medical, a Japanese global market leader in the field of endoscopic cameras. As the Director of Global Product Management, I led the product development process and launch of four products designed and manufactured in the German R&D center. Prior to PENTAX, I held various clinical and marketing roles throughout 6 years at EarlySense, a rapidly growing Israeli medical device startup dedicated to preventing patient deterioration through contact-free monitoring innovations. During the first four years at EarlySense I completed a LL.B in Law and a B.A in Business Administration at the Interdisciplinary Center (IDC). In 2012 I became a certified lawyer after gaining experience with the largest Israeli law firm, Goldfarb Seligman and Co., where I specialized in medical startups at the corporate technology department. Prior to my undergraduate studies I served in the Israeli defense forces as a Welfare Sergeant to 500 soldiers in the Artillery Corps attending integration challenges and negotiating terms of service to facilitate soldiers without family support in mental and financial need.

Greg Berger

After growing up in Rye Brook, NY, I attended Dartmouth College, where I graduated magna cum laude with a B.A. in English and Psychology. After school, I joined Oliver Wyman in Boston as a general management consultant, though I began working exclusively on healthcare projects within a couple of months. I officially joined our Health and Life Sciences practice (and eventually moved to New York City). My projects varied widely – including several Medicare strategy projects for a variety of payers, a short stint in Oliver Wyman's Health Innovation Center, and new care delivery program development for a few providers. At OW, I also spent a couple years as co-chair of GLOW, our LGBT employee resource group.

Dr. Alastair Blake MA MB/BChir MRCP(UK)

I'm a British doctor, who grew up in Yorkshire, in the north of England.  I graduated in 2009 with a BA in Physiology and Neuroscience and then again in 2012 with my MB/BChir (MD) both from the University of Cambridge, UK.   Having always had an interest in healthcare beyond the clinic room, I undertook an internship at McKinsey & Co in London whilst at medical school.   I worked on the merger of two hospitals in London, and on devising cost improvement strategies for a financially struggling healthcare provider.  After graduating from medical school, I undertook my intern years at hospitals in London before undertaking a yearlong national policy fellowship at England's healthcare regulator, the Care Quality Commission.  Here, I developed new approaches for regulating integrated care organisations, and worked on the future strategy of UK healthcare regulation.  I then returned to clinical practice as an internal medicine resident in central London and was awarded membership of the Royal College of Physicians in June 2016.

James Calderwood, Jr.

I graduated from the University of Pennsylvania in 2012 with a BS in Nursing in addition to a BS in Economics from the Wharton School with concentrations in Management and Health Care Management.  After graduating, I moved back to my hometown of Washington, DC and took a fellowship through the Kaiser Family Foundation working on healthcare policy and Native American affairs in the US Senate.  I then moved to AdvaMed, the medical device trade association, where I focused on health economics and quality supporting medtech companies from small start-ups to world leaders.  Some of my duties included performing analytics on Medicare and private payer data sets, helping guide small medtech companies through the regulatory and payment processes, managing our research budget, and working on global health issues, primarily affecting India.

Tim Carlon

I was born in New York City, and lived there until I moved to the South (kind of) for college at Duke. I graduated summa cum laude with a BSE in Biomedical Engineering in 2013. Immediately after college I came to the Perelman School of Medicine here at Penn. During med school I have been involved in Heart Health Bridge to Care, a free clinic providing comprehensive care to uninsured and underinsured West Philadelphia residents with heart disease. I also worked with a research group incorporating an automated algorithm for reading breast MRIs into a cancer risk assessment model.

Greg Certo

I graduated from Dartmouth College in 2012, where I double majored in Chemistry and Religion. Following college, I worked in life sciences strategy consulting at Health Advances, located just outside Boston. Health Advances serves clients in the biopharma, device, and diagnostics industries, as well as the investor community supporting these spaces. Pursuing an interest in the formation and financing of biopharma companies, I transitioned to Locust Walk Partners in Boston. At Locust Walk, a biopharma transaction advisory firm, I supported executive teams in their business development efforts on both the buy- and sell-side within the biopharma space.

Elena Chit

I grew up in San Jose, California, and went east for an AB in Government and minor in Economics from Harvard ('12). After graduation, I made my way to New York City to join IBM's consulting practice, and spent nearly three years in healthcare and life sciences strategy. During that time, I led engagements with various pharmaceutical companies and public health agencies, and helped commercialize Mentrics, a population health management solution for behavioral healthcare. I found myself wanting to better understand organizational decision-making from a higher level, and thus made my way to IBM's Corporate Strategy group for a little over a year to advise business units across multiple growth stages. Throughout this time, I also mentored low-income and behaviorally challenged Asian American youth, whose experiences challenge and compel me to realize improved access, funding, and quality of services especially for minority populations.

Matt Delaney

I graduated in 2011 from Bowdoin College with a double major in Economics and History. After graduating, I spent five years at L.E.K. Consulting, where I found a home in the Life Sciences practice. Common project types included drug revenue forecasts, therapeutic areas for expansion, and corporate strategies for small biopharma companies launching their first product. I also spent some time working internally on our own practice's strategy – especially around selling projects and retaining information.

Lena Evans

I grew up in La Jolla, CA, and graduated from Columbia University with a BA in English in 2008. After graduation (and with the most basic competency in Italian), I moved to a small town in Abruzzo, Italy, to work for a lipid metabolism lab at the Consorzio Mario Negri Sud. There I edited scientific manuscripts for submission to peer-reviewed journals and helped prepare graduate students and postdocs to present their research in English at international congresses. In 2010, I returned to New York where I joined Russo Partners, a boutique healthcare communications agency. Over the last six and a half years at Russo Partners, I have handled PR and corporate communications for more than 50 clients, primarily emerging biopharma companies, but also companies focused on devices, healthcare services, data analytics and research tools. My interest in science began in high school when I started working part-time as a lab assistant at the Salk Institute, a nonprofit biomedical research institute, and I have since worked to raise awareness of and support for basic research funding through the Salkexcellerators, the institute's community outreach and fundraising arm.

Melanie Fan

I grew up in China, Israel and North Carolina. I graduated from Duke University in 2012 with degrees in Economics and Statistics. While at Duke, I spent a summer in Guatemala working with a micro-consignment organization helping women sell goods such as water purifiers and reading glasses in their communities. After graduation, I joined UBS in New York in their healthcare investment banking group, working on M&A and capital markets transactions. After two years at UBS, I joined Frazier Healthcare, a Seattle-based middle-market private equity firm focused on investments in healthcare services. While at Frazier, I worked on a variety of initiatives with existing portfolio companies as well as evaluating new investment opportunities. I have spent time with a variety of sectors within healthcare services, including physician practices and pharma services.

Aileen Fernandes

I grew up in Wayne, NJ and graduated from Wharton in 2011 with BS in Economics, with concentrations in Management and Operations & Information Management. Following graduation, I joined Morgan Stanley's Finance Strategy, Operations & Technology team. After Morgan Stanley, I spent 3+ years at Deloitte Consulting, working mainly on Life Sciences sector in New York City and San Francisco. Some of my projects included employee experience innovation, human capital strategy, and the Physician Leadership Academy – a course collaboration between Deloitte and Wharton. This summer, I left Deloitte to work at Amino, a digital health startup in San Francisco that enables people to find experienced doctors. At Amino, I supported product marketing and business development efforts for the launch of their health care cost estimate tool.

Neha Gavai

I graduated from Cornell University's College of Arts and Sciences in 2012 with degrees in Biological Sciences (cum laude) and Economics. After graduation, I began working within the Health Industries sector of PwC Advisory in NYC, where I gained exposure to pharmaceutical / life sciences operations, compliance, and commercial strategy. In addition, I spent 4 months developing and launching a nationally recognized thought leadership report on healthcare's "new entrants". With the acquisition of Booz & Co. in 2015, I transitioned over to the Strategy& arm of PwC and gained deep experience in the design of pharmaceutical programs focused on patient engagement and digital health. During my time at PwC / Strategy&, I was a core member of the undergraduate recruiting team and spent many weeks at Cornell convincing non-premed Biology majors to join healthcare consulting.

Michael Gebhardt

I graduated from Northwestern University in 2011 with a BA in Economics and International Studies and a minor in Psychology.  After college I remained in Chicago and joined the Health and Life Science practice at Oliver Wyman, a management consulting firm.  My clients were primarily health insurance plans and I worked on various strategic projects, many of them related to impact of healthcare reform on their businesses.  In 2014 I accepted a position at Riverside Partners in Boston, a lower middle market private equity fund focused on making investments in healthcare and technology.  At Riverside I split my time between new deal diligence, transaction execution, and working with management teams of our existing portfolio companies on strategic initiatives.

Geoff Gusoff

I graduated from Brown University in 2007 where I majored in Public Policy and Religious Studies and received straight smiley faces. I worked for a year as a public benefits advocate in San Jose and volunteered for a year with Partners in Health in Lima, Peru in micro-enterprise development for patients with TB and HIV. I then moved to Boston for 3 years where I worked as a teacher-organizer for a Latino janitor's union and studied liberation theology and social ethics at a Catholic seminary. Seeking to get away from a hierarchical institution that invokes obscure Latin terms to confound lay people, I decided to enter medicine. Since starting at Penn Med in 2013 I have volunteered with immigrant day laborers in North Philadelphia seeking safer work conditions and am currently working with them to form a worker-owned cooperative.

Eason Hahm

I am originally from the suburbs of New York and graduated from Harvard College in 2012 with an AB in Engineering Sciences, specializing in Biomedical Engineering. After spending four years working in a tissue engineering laboratory, I decided I wanted to pursue a field that was more on the "business side of science." As such, after graduation, I moved to Chicago to join William Blair's healthcare investment banking group, working primarily with our life sciences practices, including biopharma, medical devices and diagnostics. I started as an Analyst and was promoted to an Associate last year.  Over the last four years, I have had the opportunity to work on over 40 M&A and public equity transactions within our life sciences clients.

Ethan Haimm

I graduated from the University of Pennsylvania in 2011 summa cum laude with a B.A. in Biological Basis of Behavior, a pre-med major that integrates biology, neuroscience and psychology. After college, I moved to New York City and joined the consulting division of the Greater New York Hospital Association, addressing the cost reduction and process improvement needs of hospitals. From there, I continued to Manatt Health, collaborating with health care providers on delivery system transformation and strategic planning, and with states and the federal government on health care reform implementation.

Nathan R. Handley, MD

I graduated summa cum laude and Phi Beta Kappa in chemistry and philosophy from Birmingham Southern College in 2008 and then went to medical school at the University of Minnesota, graduating Alpha Omega Alpha in 2012. I moved west for internal medicine residency at the University of California – San Francisco, spending three years caring for patients in the University, VA, and county health systems. I also participated in the Health Systems and Leadership track, a program designed to prepare residents for leadership careers in healthcare systems improvement through exposure to high-impact leaders in the field and completion of a project assessing barriers to subspecialty care access at safety net hospitals. I was introduced to the Bay Area's healthcare startup community, and began working with a startup on a point-of-care price transparency program to facilitate shared decision making between patients and their physicians regarding imaging studies. I completed residency in 2015, and am currently a fellow in hematology/oncology at Penn.

Tim Horvat

Born in Philadelphia but raised in Iowa, I headed back East for college and graduated from Princeton in 2010 with a degree in Anthropology. I followed my interests in public health and the wider health care industry upon graduation, taking an administrative role at Memorial Sloan Kettering Cancer Center in NYC. I found myself drawn to working with MSKCC's software systems and, after 2 years, decided to pursue digital health. I relocated to San Francisco and joined the marketing and physician relations team at Doximity, a networking and communication website and mobile app for health care providers, in 2012. My team focused on user acquisition, member engagement, and overall user experience.

Dhruv Jaggia

Originally from India, I grew up in Mumbai, Singapore, New York, and Chicago. I graduated from Emory University in 2010 with a BS in Neuroscience and Behavioral Biology and a BA in Chemistry. During undergrad I got certified and worked as a part-time EMT for two years. After graduation I served as a Teach for America corps member teaching high school honors and AP Biology in Miami, FL. A number of my AP students went on to major in biology at college with three of them attending medical school this fall, so I'm extremely proud!! After completing my two-year commitment, I joined IBM through their nine-month Millennial Leadership Development Program. In October 2013 I joined the newly formed Watson group as one of the first three employees tasked with launching and scaling the Watson Ecosystem. Over the next two years I worked with over 50 partners from various sectors, including preventative and diagnostic healthcare, to commercialize the first wave of cognitive applications. As a Partner Engagement Manager, I provided our partners with project and product management, sales, marketing, communications, financial modeling, and contracts expertise. I also worked to scale our team to over 40 members worldwide.  I then transitioned to the Watson Strategic Partnerships team where my primary focus was building engagements with the three largest EMR providers in the US to embed Watson's cognitive capabilities as core functionality to improve the quality of data collected and provide succinct, intelligent, and relevant information to care providers.

Kishore Jayakumar

I grew up in Pittsburgh and graduated Phi Beta Kappa and with honors from Carnegie Mellon University in 2012, earning a B.S. in Biological Sciences and Psychology. After graduating, I matriculated to medical school at the University of Pennsylvania, where I have spent the past three years working toward my MD/MBA degree. While at Penn Med, I interned at the University of Pennsylvania Health System's Center for Evidence-based Practice and surveyed clinical and administrative leaders to determine the impact that evidence reports were having on decision making. In addition to my medical pursuits, I have a passion for finance that developed while I was in college. Following my interests, I became an Internal Revenue Service Enrolled Agent, and more recently, I collaborated with Wharton faculty to conduct a multi-institutional study to assess personal financial literacy among U.S. medical students.
Pankaj Jethwani

In 2012, I graduated from Dr.VM Medical College in India with an M.B.B.S degree (MD-equivalent). While in medical school, I co-founded Vision 6/6, a non-profit providing primary eye-care services to low-income schools at $2/child. After a year-long stint in development-sector consulting, I founded The Breakfast Revolution, a social enterprise that manufactures and markets affordable and nutritious foods to tackle malnutrition. I thoroughly enjoyed this entrepreneurial journey – product development, team building, fund-raising, selling 3 million meals in 2 years, and improving malnutrition status of 25,000 patients. Subsequently, I got an opportunity to work at The Boston Consulting Group's public-sector practice, focusing on projects for state governments, multi-laterals, and foundations. My most memorable case was with the health department of India's largest state. I led a program to transform primary healthcare delivery provided by the state to 70 million citizens, in a bid to make it more accessible and affordable. In the months leading to Wharton, I worked on an independent project with a global foundation, helping them set up a healthcare-innovation fund to invest in affordable healthcare products.

Alexander "Chase" Jones

Hailing from the metropolis of Jamestown, NC, I'm a proud Tar Heel after being born and raised in the Old North State, graduating from the University of North Carolina in 2011 with a BSBA from the Kenan-Flagler Business School. After working multiple internships in the non-profit space, post-graduation I launched headfirst with the St. Baldrick's Foundation to lead an initiative for student-athletes nationwide to raise funds for childhood cancer research. In 2013, I founded the Vs. Cancer Foundation, tackling the issue of childhood cancer by funding both research initiatives nationwide and programs directly impacting kids in children's hospitals across the US.

Alex Kain

I graduated from Indiana University – Kelley School of Business in 2012 with a bachelors in business (honors) and a major in finance. Upon graduation, I worked for Lazard in New York City in their investment banking division, focused on M&A advisory. As an Analyst, we supported all aspects of the deal team, from preparing marketing materials to deal execution. Afterward, I joined Cressey & Company, a healthcare services private equity firm, in Chicago as an Associate. While there, I led due diligence processes and business development efforts, performed extensive market research, and evaluated opportunities for potential investments. Given the firm's focus on healthcare providers, I spent much of my time researching a variety of sectors in the provider landscape.

Inna Karyeva

I was born in the Ukraine and raised in New York City. I graduated from Carnegie Mellon University in 2012 with B.S. in Business Administration. I joined Evolent Health's Payer Strategy and Operations team immediately following graduation. I was the second employee on the team, working on building and implementing our operating model for provider-led health plans. Most recently, I led our health plan product development team launching the company's first health insurance exchange platform and assessing the impact of the Affordable Care Act on the business strategy of our clients.

Dan Kennedy

I graduated with highest distinction from the University of North Carolina in 2011 with a B.S. in Business Administration and B.A. in History. Following graduation, I moved to Atlanta to join the Healthcare Investment Banking group at SunTrust Robinson Humphrey, where I spent the next two years working on a variety of transactions in the healthcare services space. Eager to explore life in the start-up world, in 2013 I joined Evolent Health, a company working with providers to help aid their transition from fee-for-service billing to value-based reimbursement. As a member of Evolent's Corporate Development team, I worked on a variety of projects, ranging from new product development for providers looking to take financial risk on patients to pricing and negotiating contracts with potential hospital partners to our 2015 IPO.

John Kim

I graduated from Dartmouth College in 2010, majoring in Economics. Upon graduation, I joined Artisan Healthcare Consulting, a boutique firm in Boston focused on providing consulting services primarily to pharmaceutical and biotech companies. My favorite projects included supporting both big pharma and biotech companies in business development opportunities, where I was able to have strategic input in client discussions as I grew in my role. Other example projects included providing clients with drug development research and managed markets analyses. My work spanned across a number of therapeutic areas, including the respiratory and oncology markets.

Chris Kozak

I grew up in the suburbs of Philadelphia and graduated cum laude from Georgetown University in 2012 with a B.S.B.A. in Finance and in International Business with a minor in Economics.  During school, I worked at the Office of Representative John Adler in the House of Representatives, The Halifax Group, a small private equity firm in D.C., and Credit Suisse in New York in the M&A group.  After graduation, I returned to Credit Suisse's M&A group in New York, working on transactions across a wide span of industries.  Following two years at Credit Suisse, I moved south to Miami, Florida to join H.I.G. Capital, a middle-market private equity firm that invests in various healthcare and non-healthcare companies.  While at H.I.G., I gained significant exposure to the dental space working with senior management of a portfolio company that operates over 200 dental practices on the west coast, helping expand office count by over 25% through corporate development, while managing exponential expansion on the Medicaid side of the business due to the Affordable Car Act.

Vinayak Kumar

Greetings from the Penn lifer! I graduated from the University of Pennsylvania in 2013 with a B.A. in Biochemistry and M.S. in Chemistry. I am currently enrolled in the MD/MBA program, having completed 3 years of med school at Penn. I became interested in Health Care Management based on my past work with nonprofit, government, and our own Penn health system. Specifically, I helped found a 501c3 nonprofit in 2009 that performs international development work in Peru, with a special focus on sustainably improving health care in impoverished communities. I also worked with the Centers for Medicare and Medicaid Innovation during my summer, helping design and improve health care reimbursement models to improve the value of health care. My own clinical experiences in caring for patients has also shown me a number of issues in health care.

David Li

I grew up in the sunny San Diego, CA and graduated from the University of California, Berkeley in 2012 with a B.S. in Business Administration. After graduation, I joined Lazard's Healthcare Investment Banking Group in San Francisco and worked on a variety of M&A transactions in the biotech and pharma sectors.  Following my 2-year analyst program at Lazard, I joined Longitude Capital, a $1.2bn healthcare-dedicated venture capital fund. At Longitude, I invested across several sectors, including medical devices, healthcare IT and healthcare services. My primary responsibilities included engaging with physician and industry leaders to identify new investments, as well as conducting in-depth due diligence on those companies.

Lorie Lin

I was born in Shanghai and raised in a small Vermont town, a place I still instinctively call "home." In 2011, I graduated cum laude from Tufts University with a B.A. in Quantitative Economics and a minor in Entrepreneurial Leadership Studies. After graduation, I spent three years in corporate banking with Brown Brothers Harriman, a privately-held financial services firm with a boutique banking arm, where I worked on a number of senior debt financings for middle-market health service, IT, and medical device companies. After a few years in a passive lending role, I wanted to pursue a new challenge where I could make a direct impact on the healthcare industry. In 2014, I joined an emerging business development team at athenahealth, focused on strategic partnerships and M&A. I worked on several key transactions, including the company's platform acquisition of RazorInsights, a cloud-based EHR solution for rural, community hospitals that expanded athena's footprint into the acute care market. Post-acquisition, I held a several roles in support of athena's post-deal integration and general inpatient product strategy. Most recently, I was on the product innovation team, where I led the end-to-end development and launch of athena's emergency department clinical software.

Nathan Lipkin

I graduated from Northwestern University in 2012 with degrees in Journalism and Economics. After school, I worked on the Mergers & Acquisitions team in the Investment Banking Department at Jefferies in New York. My experience was largely healthcare-focused, as my main project over the two years was the sale of a physical therapy company. I moved to San Francisco after the conclusion of my program to work at GI Partners, a middle market private equity firm focusing primarily on technology and healthcare (and wineries, go figure!). I specialized within the healthcare team and spent my time focused mostly on the senior living, behavioural health and information technology segments of healthcare. My work with a company that provided behavioural health services for high acuity individuals led me to volunteer with Alternative Family Services, a provider of foster care placement for similar individuals in the Bay Area. I'm hoping to continue helping AFS during my time at Wharton.

J. C. Lopez

I was born and raised in Miami, FL and graduated from Stanford University in 2013 with a degree in Biology and a minor in Chemistry. While at Stanford, I interned for a non-profit patient education startup and developed an interest in medical entrepreneurship. After a short summer break, I started medical school at Penn in 2013. Very early on in my medical school career I became involved with a student group focused on entrepreneurship and healthcare management, Penn Health X. I also worked as an Intellectual Property Fellow at the Penn Center for Innovation performing IP due diligence on many different technologies throughout Penn, most of them coming out of the School of Medicine. Most recently, I co-founded a medical device company Angiio LLC that is developing a sutureless anastomotic device for vascular procedures. My responsibilities at the company have focused on the financing, regulatory, and reimbursement strategy and I plan to continue working on the device and company during my time at Wharton.

Tom Magnuson

Born and raised in Minnesota, I graduated from the University of Minnesota in Minnespolis with Bachelor's and Master's degrees in Mechanical Engineering in 2009 and 2010, respectively. While completing my graduate work, I was hired as the seventh overall employee at Conventus Orthopaedics, a Minneapolis-based medical device startup. There my team and I brought a novel treatment for wrist fractures to market before I moved to Covidien, (later purchased by Medtronic) in 2013. At Medtronic, I was an R&D engineer within their early technology business unit where I led the technical development of new methods to diagnose and treat lung cancer. In a nutshell, my engineering career was built on hands-on work with physicians to define medical problems, prototyping and testing of new products, and then delivering those products to market as quickly as possible. I'm also a named inventor on 5 medical device patents and ongoing patent applications.

Cliff Marks

I was born and raised in Bethesda, Maryland (just outside Washington, DC) and graduated from Harvard College in 2010 with a bachelor's degree in economics. I spent my first year out of college working for National Journal as an economic policy reporter on Capitol Hill, where I covered budgetary battles over Medicare and Medicaid, among other congressional shenanigans. I then decided to pursue a career in medicine, and while applying, worked at Harvard Business School conducting research and writing cases about health outcomes measurement and bundled payment models. I started at Penn for medical school in 2013, where I helped run a community clinic in East Parkside and am currently part of Penn's interdisciplinary hotspotter team, which seeks to improve care and reduce costs for patients with frequent hospitalizations and ER visits.

Julie McComish

I grew up in Seattle before heading east for college. As an undergraduate at Yale, when I wasn't practicing or competing with the women's water polo team, I studied psychology with an emphasis on consumer behavior and public health. I worked as a researcher at the Yale Rudd Center for Food Policy and Obesity, investigating how food marketing influenced consumers. I learned how different policies and tactics can impact public health, but I also came to appreciate how difficult it is to drive behavioral change on a large scale. I began my career by focusing on opportunities to learn how to effectively influence behavior, first at a digital marketing agency, then with a global marketing incentives team at Microsoft.  Most recently, I worked as a director at Limeade, a technology company that creates web-based corporate wellness programs. In that role, I was able to merge my experiences into developing a more effective way to promote large-scale improvements in health.  I'm looking forward to continuing to explore how healthcare organizations can leverage technology to drive positive health outcomes, in the hope of making the world healthier and happier.

Neel Mehta

After receiving surgery as a toddler, I developed a curiosity for all things related to medicine. I started college at the University of California, Los Angeles in 2006 as a premed to explore this interest further, but realized during my senior year that I was more drawn to the management side of health care. In 2011, I graduated summa cum laude with a Bachelor's of Arts in Economics (and a bunch of random sciences courses that in no way contributed to my major).  For the last four years, I have been working as a management consultant focused primarily on strategic cost reduction in large health care organizations. Though my role varies greatly based on the client project, my primary responsibilities typically include deriving insights from data, making recommendations, creating advanced analytics tools, and mentoring practitioners.

Lauren Miller

Born and raised in Ohio, I graduated from University of Pittsburgh in 2013 with a BS in Neuroscience and minors in Chemistry and Spanish. I then came to Penn to pursue my MD.  During my time in med school I have worked as a Penn Center for Innovation Tech Transfer Fellow and at Wistar as a Business Development Intern, focusing on assessing inventions for patentability and commercialization. I've also been involved in research in the Neurosurgery department, assessing neurovascular devices used in aneurysmal coiling and the Otorhinolaryngology department working on studies of patients with acoustic neuromas and high risk squamous cell carcinoma.  I just finished my third year of med school and am currently spending the summer working on clinical strategy and marketing for an ENT medical device company in Palo Alto.

Michael Mitchell

I graduated from the University of North Carolina in 2011 with a B.S. in Business Administration. Immediately following graduation, I joined Morgan Keegan's investment bank in Atlanta where I worked on M&A transactions, and debt and equity capital raises. After Morgan Keegan, I joined Cain Brothers, a leading middle market healthcare bank in New York, where I worked on M&A transactions in the post-acute, laboratory, behavioral health, and numerous other health services industries. After Cain Brothers, I spent two and half years at Enhanced Equity Funds (EEF), a lower middle market private equity firm focused exclusively on healthcare services. My responsibilities at EEF included evaluating potential investment opportunities across the healthcare spectrum and actively working with portfolio companies in the urgent care, diagnostics, mobile care, and network management industries.

Smita Mukherjee, PhD

I have a Ph.D. in biophysical chemistry from University of Pennsylvania and postdoctoral research experience in Alzheimer's disease from University of Pittsburgh Medical School. While at University of Pittsburgh I took two extensive certification courses on innovation commercialization. Subsequently, I worked at Gerson Lehrman Group (GLG) as Associate Content Manager, Healthcare where I was responsible for tracking and researching emerging healthcare industry trends, and proactively educating clients at top investment firms about these industry dynamics by organizing 150+ timely investor events with key opinion leaders and scientific and industry experts. Currently, I am a Fellow at Harlem Biospace, a biotech incubator opened in collaboration with the New York City Economic Development Corporation (NYCEDC) where I am working on business development initiatives for the incubator and also help with due diligence and competitive landscape analysis for the member companies. In addition, I also work as a scientist with a startup where we are developing therapeutics for muscular dystrophy.

Brent Muller

I grew up in northern California and made my way to the East Coast for college, where I graduated from Yale in 2011 with a BS in Chemistry. Since graduating, I've worked at three different consulting firms in Boston. The first went out of business 7 months after I started and the second was acquired by Oliver Wyman. At all three firms my project work has spanned many healthcare sectors such as population health management, healthcare IT, chronic kidney disease, and opioid abuse, with an emphasis on growth strategy development, due diligence, and financial modeling. Outside of work, I volunteer with an organization called the JDRF (Juvenile Diabetes Research Foundation) which raises awareness and funds for Type 1 Diabetes research.
Thiri Soe Myint

I am from Burma, and grew up in three different countries: Burma, Thailand and Singapore. In 2011, I completed my bachelor's in Business Administration with honors from the National University of Singapore. I also have a master's degree in Finance from HEC Paris on a full scholarship by the French Government and BNP Paribas. My master's thesis was on valuing high-technology firms, namely, biotechnology and pharmaceutical companies, using the real options valuation method. My professional experiences have allowed me to work in different parts of the world such as North America, Asia Pacific and Europe. After my bachelor's, I joined a private equity firm which focuses on emerging and frontier markets. The firm looked at several sectors, including healthcare, where I managed due diligence projects on a number of private clinics. After my master's at HEC, I moved into growth strategy, in the information and communications technology sector, working on e-commerce logistics, cybersecurity, cloud and unified communications projects, under the Singapore Telecom group. Most recently, I advised the digital enterprise team on a strategic partnership with a video conferencing platform provider to deliver telemedicine for hospitals and clinics across South-east Asia. As a part of my master's degree, I completed a work attachment with a healthcare IT startup, Practo, a portfolio company of Sequoia Capital, Tencent Holdings and Google Capital. I also interned at Johnson & Johnson's Medical Devices and Diagnostics division. I have an interest in social impact and innovation and am a StartingBloc fellow and an LGT Venture Philanthropy fellow.

Ashley Nguyen

I grew up in Anaheim, California (where going to Disneyland was equivalent to going to the mall) and graduated from UC Berkeley in 2011 with BA in Economics and a minor in Public Policy. Throughout college, I focused my studies on development economics and my honors thesis was on the impact of water and fuel collection on enrollment rates in rural Ethiopia. After I graduated, I transitioned into economic consulting at Charles Rivers Associates (CRA) in Oakland, California. I worked on antitrust and competition cases across various industries such as semiconductors, hospitals, social media, airlines, and shipping industries. Two years later, I moved to Brooklyn, New York to join the Global Markets Team at the Clinton Health Access Initiative (CHAI). During my three years with CHAI, I led market analytics initiatives to develop new tools to increase the efficiency and efficacy of family planning projects across 69 low-income countries. This included developing product forecasts, dynamic supply planning tools, and market reports to improve market visibility and decision-making for organizations involved in the global family planning space.

Meagan O'Kane

I was born and raised in South Jersey, but I settled in North Jersey after college.  It might not seem like far, but my coworkers are convinced I have a "southern" accent.  In 2011, I graduated from Rutgers magna cum laude with a BS in Biomedical Engineering and minor in Chemistry.  After a whirlwind tour of Europe, I joined Celgene Cellular Therapeutics as a process development engineer.  Over the past 5 years, I'm sad to say I lost my accent, but I've had a phenomenal experience scaling-up and optimizing cellular technologies for use in clinical trials.  My recent work on cancer immunotherapies has been both incredibly challenging and rewarding.  Through an intensively collaborative effort with an external alliance, I led the process transfer and implementation of a transformative drug candidate.  Outside the lab, I took on side projects with CCT's business development team where I worked to diversify our portfolio by evaluating investment opportunities and investigating new indications.

Josh Ostler

I graduated cum laude from Brigham Young University in 2012 with a BA in Communications and a minor in Business Management.  Following my time at BYU, I joined Goldman Sachs' Investment Management Division in Los Angeles, CA.  I was the financial analyst on the firm's largest local wealth management team performing portfolio trades, preparing meeting materials and constructing investment implementation plans.  In 2014, I joined the Ensign Group, a senior healthcare services company as the Executive Director of their newly-acquired home health and hospice agency serving San Diego County, CA.  I had the opportunity to lead the team of 50 employees through the ownership transition.  I built a new leadership team and together we transformed a failing company to profitability and vastly improved clinical care.

Mohona Paul

I grew up in a small town in southern Illinois before moving to Philadelphia for college. I attended the University of Pennsylvania, where I submatriculated into the Masters program for Bioengineering and graduated with a BSE (2011) and a MSE (2012). I then began working in IBM's Global Business Services Strategy & Transformation consulting practice. My clients were primarily in the life sciences space, and my experience ranged from business value assessment of a company-wide operational transformations project to assessment of how a company's corporate values impacted its rate of innovation and market competitiveness. After a year-and-a-half in consulting, I moved into go-to-market strategy/business development with IBM's Watson Group, Healthcare & Life Sciences division (which subsequently became IBM Watson Health). Through this role, I helped develop and implement IBM's go-to-market strategy for taking its novel cognitive computing technology to market in the healthcare and life sciences industry, focusing primarily on Watson's value proposition for clinical trial operations, population health, and patient engagement.

Coby Powers

After growing up in Kailua-Kona, HI, I graduated from the University of Southern California with a degree in Electrical Engineering. Following undergraduate school, I joined J.P. Morgan's lifesciences investment banking group in San Francisco, where I worked with both early-stage and mature medical and biopharmaceutical companies. After JPM, I joined Health Evolution Partners, a growth-equity and later-stage investment firm formed to help innovative healthcare services and technology companies scale. Most recently, I worked at Francisco Partners, a middle-market technology-focused private equity firm, where I evaluated and pursued investments across a variety of technology verticals. I have stayed close to healthcare both through my work in the healthcare technology industry, as exemplified by my relationship with eSolutions, a Francisco Partners portfolio company that provides revenue-cycle management and workflow solutions to healthcare facilities, and my participation in viaHealth, an organization dedicated to spreading healthcare knowledge and connecting professionals in the healthcare industry.

Roya Rashtchi

In 2011 I graduated summa cum laude from Penn's very own Huntsman Joint-Degree Program (undergraduate version of Lauder). In Wharton I studied Finance and Operations & Information Management (today called Operations, Information & Decisions) and in the School of Arts & Sciences I studied International Studies. My target language was Spanish, so between study abroad, internships and research, I spent quite a bit of time in Panama, Mexico and Spain. In fact, a health tech research project I worked on with Lauder students sparked my interest in the field. Upon graduating from Penn, I pursued investment banking at Bank of America Merrill Lynch in New York. After experiencing the banker life, I decided to enter the world of consulting and joined Bain & Co in its Los Angeles office. During my four years at Bain, I have primarily advised and worked with biotech and technology companies, focusing on their R&D and Operations organizations. Fascinated by the intersection of healthcare and technology, I pursued an externship at Quintiles. There I worked on multiple strategy projects, my favorite of which was their health tech business model.

Amanda Robison

I grew up on Long Island before heading down to Duke for a degree in mechanical engineering with a focus on biomechanics. While there I worked on a business plan for a hip implant and realized that I enjoyed the commercialization of products. After graduating in 2011, I spent some time working at a research orthopedics hospital commercializing orthopedic devices. Following that I made the leap to The Advisory Board Company where I spent five years, found my passion, and helped build their data science team. Our team built analysis from data to help hospitals improve costs and care. My role was that of a liaison helping the product team understand and commercialize the data science research. Knowing that this career path seemed like one I wanted to pursue, I took the summer before Wharton as an opportunity to try the same role at a different company. I spent six weeks helping McKinsey's Healthcare Analytics solution team use data science to enhance two of their episodes of care product offerings. My passion for data analytics also drives my volunteer work; I've helped many DC area non profits revamp their fundraising strategies using data. I currently sit on the board of a non profit that provides support services, including a week long camp, to children with cancer and their families. Across the last several years I've helped them implement a new donor database and increase funding by over 30%.

Amrita Sehgal

I graduated from UC Berkeley in 2013 with a Bachelor's degree in Economics. At the time, I planned on attending medical school and as such, completed all the required science courses as well. After graduating I had a slight change of heart and decided to combine my healthcare and business background by joining L.E.K. Consulting's Healthcare Practice in San Francisco. For the past several years at L.E.K. I've assisted hospitals, insurance companies, and health tech providers in growth and expansion strategy and conducted due-diligence on various companies for private equity firms. I sit on the Board of Directors of a UC Berkeley nonprofit club that connects college students to low-income elementary school students. The club's mission is to create lasting mentor relationships that inspire the young students to pursue higher education.

Anita Sekar

I grew up in Oklahoma City, OK and graduated from Brown University in 2010 with a BA in Economics and Classics, magna cum laude. After graduation, I joined The Lucas Group, a boutique management consulting firm based in Boston that specialized in private equity due diligence services. After two years in consulting, I joined Gemini Investors, a lower middle-market private equity firm. During my time in consulting and private equity, I worked on a variety of healthcare transactions including the due diligence for the second largest emergency medical helicopter provider in the U.S. as well as several smaller healthcare services deals. I left Gemini Investors to go into the startup space and joined CarePort Health, an early-stage digital health startup that is building software for tracking post-acute episodes. As the first employee, I invariably wore many hats, but mainly I focused on managing the product development roadmap and leading the implementation and account management teams. Since I joined, the company has launched three products, conducted implementations at multiple health systems, and raised venture funding from leading Silicon Valley and healthcare investors.

Mili Shah

I grew up in Augusta, Georgia, and graduated from Emory University in 2011 with a BBA in Finance and Management.  Upon graduation, I joined the healthcare investment banking group at Piper Jaffray in New York, where I worked on a variety of M&A, equity, and debt transactions in pharma, biotech, and healthcare services. In 2014, due to my interest in the consumer-facing side of healthcare, I joined Everyday Health, a digital health media and marketing platform, as a member of the strategic planning team where I was focused on an impending IPO. Since the completion of the IPO, I have focused on corporate development activities including acquisitions, partnerships, and corporate strategy. During my time at Everyday Health, I led three acquisitions in the digital health marketing space to increase capabilities and access across the pharma lifecycle and enter into new payer and provider markets. I am passionate about improving access to quality healthcare through my work as the Co-President of the Children's Cancer and Blood Foundation Junior Board, which supports the comprehensive treatment of cancer and blood disorders for children in need.

Zach Sheinman

I graduated from Duke University in 2011 with a B.S. in Economics, Minor in Religion and Certificate in Markets & Management Studies.  After college I joined Jefferies' healthcare investment banking group in New York, contributing to a variety of M&A and capital raising transactions in both the healthcare services and life sciences sectors.  After two years at Jefferies I joined AlpInvest Partners, a global private equity firm (part of the broader Carlyle Group platform) contributing to a variety of private equity buyouts across all industry verticals.  During my time in New York I became involved with the UJA Federation of NY, holding several young leadership positions and co-launching "Next Gen PE", a network for private equity professionals interested in contributing philanthropically.

Vik Srinivasan

Originally from Cupertino, California, I graduated magna cum laude from Duke University in 2010 with a B.A. in Political Science and a certificate in the Study of Ethics. After college, I spent 2.5 years in media relations roles, first on a campaign in the Midwest and then on Capitol Hill, advising congressional candidates on how to discuss healthcare reform and other policy issues. I decided I wanted a more direct role advising health care organizations on delivery transformation, so I joined The Advisory Board Company. I spent 3.5 years there consulting for U.S. and international health system strategic planners on service line growth and new service development. I also helped develop our division's consultative services around both telehealth and ambulatory care.

Cecilia Sun

I grew up in the SF Bay Area. I attended college here at Penn and graduated from the Vagelos Program in Life Sciences & Management in 2012. During undergrad, I studied biology in the College and concentrated in finance and healthcare management at Wharton. After Penn, I joined Credit Suisse and worked in investment banking in their Leveraged Finance group in NYC. Afterwards, I moved to Aisling Capital, a life sciences venture capital firm. During my time at Aisling, I looked at investment opportunities across the life sciences, including biotech/pharma, devices and diagnostics. In my role, I was responsible for assessing the scientific, clinical, regulatory, financial and commercial risks and rewards of potential investments.  On the side, I'm working on a non-profit called the CCA Fund to help fund research on bile duct cancer. We are working on a research project with Mount Sinai Hospital looking at how the immune microenvironment changes in patients pre- and post-chemotherapy.

Matt Sweeney

I graduated from Indiana University in 2009 with a double major in Finance and Accounting. After IU, I spent 1 year working at Deloitte in the Valuation Services practice and then 2 years working in the healthcare investment banking group at Houlihan Lokey in Chicago.  In the summer of 2013, I moved to New York to join Enhanced Equity Funds ("EEF"), a lower middle-market private equity firm focused on healthcare services investments.  During my 3 years at EEF, I completed several transactions including investments in dermatology and ambulance platforms as well as a number of add-on acquisitions for existing portfolio companies.  In addition, I was responsible for actively managing the firm's investments in the IPA/MSO and Health and Wellness sectors.

Josh Talbot

I'm from Virginia by way of New York City and Miami, but have lived or worked in six inhabitable continents. I'm also easily distracted by squirrels. While on a trip doing development work in Cambodia, I saw the importance of IT, business, and policy working together to impact health outcomes. I tailored my time at UVa accordingly: Systems Engineering, Engineering Business, and International Economics. I've applied this at Deloitte's healthcare practice in the technology enabled care space. The project I've enjoyed the most was representing Deloitte in facilitating the World Bank's 2015 African Youth Forum in Abidjan, Cote d'Ivoire. I've also had a chance to brief Langley, National Intelligence University, and the Director of FDA CDRH on the impact of emerging technologies on government. Outside work, I founded a movement called Mathworks that has connected 200+ technologists in D.C. to 500+ students for Math & Science workshops.

Kengo Tashiro, MD

I hail from Japan as a Fulbright Scholar. I graduated as a medical doctor from Kyoto University, Japan, and practiced for two years as a surgeon, during which I was chosen for the hospital's top resident scholarship to study abroad at Harvard Medical School. In Japan, healthcare system is exposed to enormous stress from its super-aging population. To find solution to this, I entered the Ministry of Health, Welfare and Labor of Japan, and went to work as a healthcare policy staff and speechwriter for the governor of the state of Kanagawa, the largest state in Japan. During this time I co-founded the Global Collaboration Center (GCC), a technology incubator forming public-private consortium and creating partnerships for globally deploying Japanese healthcare technologies. As the GCC's Chief Medical Officer, I worked closely with executives of 9 top Japanese companies and 9 medium to small companies on large-scale clinical trials/research projects/building new research centers, mainly in the US and in Singapore.

Allison Toman

I graduated with a B.A. in History and International Studies with departmental honors from the University of Chicago in 2009. After graduation, I joined a healthcare consulting start-up called HealthScape Advisors, focused in the payer space. During my time at HealthScape, I had a unique opportunity to play a hands-on role in growing a dynamic consulting firm from 25 to 100 people and I led teams of consultants in a wide diversity of engagements across commercial and government markets. Over the past few years, I have specialized in new market entry (typically advising health plans entering Medicaid and Medicare markets), growth & diversification strategies, and value-based reimbursement. Over the last year, I led the Chief Medical Officer and executive team from a large health plan in developing new, innovative value-based payment arrangements with six systems across the east coast.

John Valdes

I graduated magna cum laude from the Ateneo de Manila University (a Jesuit university in the Philippines) with a Bachelor's degree in Health Sciences and a minor in Economics in 2013. Over the past year, I've been working with EpiMetrics, Inc., a startup health policy research firm I co-founded. Since EpiMetrics' inception, I've worked as a technical consultant for Philippine government health agencies, UNICEF, the Asian Development Bank, and the Zuellig Family Foundation. My most recent engagement involved the creation of the Philippines' first list of priority diseases for coverage by the country's social health insurance program (SHIP). The week before leaving for Wharton, I submitted a study proposal to the Department of Health, to explore having our SHIP outsource its medicines benefits to a pharmaceutical benefits manager. Before establishing EpiMetrics, I was modeling returns and raising capital for renewable energy projects in Chile and Peru as a business development analyst with Energy Development Corporation, the world's largest vertically integrated geothermal power producer.

Dhruve Vasishtha

I was born in India, and have lived in New York for the last twenty years. I studied Economics and Latin American History at Columbia, and joined ZS Associates after graduating in 2011. After two years in healthcare consulting, I leveraged the patient and clinician engagement experience from ZS to found a mobile health technology company. The app I built used clinically-proven resources to help users manage anxiety, and help therapists manage their patient populations. After launching on the App Store and completing a beta, the app caught the attention of Medidata, a health technology company specializing in clinical trials, and I joined their Mobile Health product management team. Over the last two years at Medidata, I launched next- gen products enabling clinicians to better monitor clinical trial patients, and researchers to more effectively evaluate new therapies. Some of these products included mobile apps, first-to-market wearable data integrations, and patient data analytics. In addition to my work at Medidata, I also advise an AI e-commerce startup called Yalo, that streamlines mobile customer experiences in Latin America via chatbots.

David Wilkinson

I grew up just outside Minneapolis, MN. I graduated from Wake Forest University in 2010 manga cum laude with a B.S. in Finance and a minor in Spanish. After graduation I spent 2 years working in investment banking for Wells Fargo in Charlotte, NC, in their middle market group, where I worked on transactions across all industries, including a few healthcare transactions. For the past 4 years, I have worked at Sentinel Capital Partners, a New York-based private equity group that invests in middle market businesses across a range of industries, including healthcare, consumer, restaurants, industrials, defense, and business services (I will admit, though, that I haven't worked on any healthcare transactions while at Sentinel).

Jonathan Wood

I graduated from Yale in 2003 with a degree in the classics, and parleyed those crude Latin skills into a 7.5-year Air Force career as an intelligence officer. I worked for two special operations units: one based in Okinawa, where my focus was counterinsurgency capacity-building throughout Southeast Asia; and another based in North Carolina, whence I deployed in support of direct counterterrorism operations in several theaters. After those rewarding but itinerant military years, I was inspired by the example of some Christian doctors who had made their homes and found their community among poor populations they served. I did Goucher's pre-med post-bac and started medical school at Penn in order to follow their lead; I also moved into the inner city to unravel my own urban fears and prejudices, living first in West Baltimore and now in north Philadelphia.

Pratyusha Yalamanchi

I was born and raised in Michigan where the two seasons are winter and construction, and was introduced to the concept of walking when I went to college. I graduated Magna Cum Laude from Harvard University with an A.B. in Human Evolutionary Biology and minor in Visual and Environmental Studies (Studio Art). While in college, I studied the role of circulatory factors in the reversal of age-induced cardiac hypertrophy in mice and was very involved in student government, serving as Undergraduate Council Vice-President. After graduating, I started medical school at the University of Pennsylvania as a 21st Century Scholar. During my three years at Penn Med, I have worked with the Penn Center for Community Health Workers to support high risk patients in the transition from inpatient discharge to outpatient care and to reduce 30-day readmission rates. I also did clinical and health outcomes research in Oncology and Otolaryngology and served on the Committee on Admissions.

Quingan Zhou

I was born in Nanjing, China and grew up in Los Angeles, CA. I graduated, in 2011, from Yale University, cum laude, as a Humanities major with a concentration in Intellectual History. For two years post-Yale, I launched and led a research initiative in China for the Prostate Cancer Foundation, a US-based non-profit that has raised over $615 million to fund cancer research in 19 countries. A personal experience with my grandfather inspired me to explore healthcare access issues. Thus, I then served as the Assistant Administrator of Operations/Chief of Staff to the COO at Regal Medical Group, a population health management company that serves over 500,000 members in Southern CA. At Regal, I managed two departments of 30 employees – Provider Credentialing and Regulatory Compliance; worked with the COO and his senior leadership team on company-wide initiatives; hired and trained project managers; and trained executive hires.

Yan Zhou

I graduated cum laude from Rice University in 2011 with B.A. in Economics and Applied Math. After graduating, I joined GE Financial Management Program (FMP) in the Healthcare business and rotated through finance positions in corporate strategy, operational finance, and FP&A with various medical device teams while gaining experiences in process efficiency and improvement. Post-FMP, I joined the back-then growing GE Capital business on the economic capital team focusing on total company capital adequacy risk assessment and forecasting. Having been to two very different businesses, I enjoyed working closer to tangible products and passionate people and decided that Healthcare is the industry where I want to begin a meaningful career.

Yisha Zhou

I grew up in China and graduated from Zhejiang University summa cum laude with a B.S. in Geology and a minor in business. After college, I joined a 5-person team, which is financed by Chinese government to build a hospital group by merging and acquiring hospitals. It took us 2 years to develop the company into a national group with 2000+ hospital beds and 100+ employees at the headquarter. After working as hospital office director in a large hospital for several months, I joined the sister company of Healthcare Corporation of America (HCA) in Shanghai and was promoted to be the senior manager for hospital M&A after successfully closing two deals over $300 million. I led a team of 3 persons responsible for sourcing new investment opportunities, conducting due diligence on those hospitals and contributing as a board observer to help the portfolio achieve growth.  Now our company is one of the largest hospital companies in China.
Click on covers to see e-books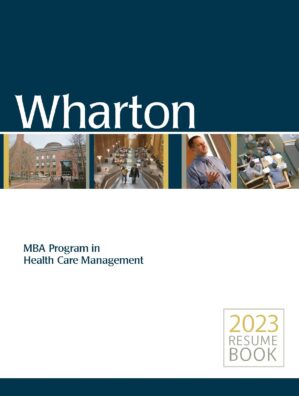 Resume Book 2023 (pdf)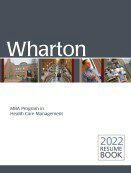 Resume Book 2022 (pdf)