HCM CLASS OF 2019 STATISTICS
Male: 51%
Female: 49%
Years Out of Undergraduate School
< 2: 0
2-4: 32%
5-7: 61%
8 <: 7%
Undergraduate Majors
Liberal Arts and Social Sciences 17%
Sciences 25%
Engineering 21%
Business and Economics 33%
Pre-Professional 4%
Graduate Degrees Held
MD: 4
Joint MD/MBA Program: 9
PhD: 1
VMD: 1
HCM CLASS OF 2019 PROFILES
71 students
Tim Abbot
Born and raised in Newton, MA, I graduated cum laude from Dartmouth College in 2012 with a B.A. in Chemistry. After school, I joined Oliver Wyman's New York office, where I focused exclusively on strategy engagements within the healthcare sector. During my five years at OW, I have worked with a variety of payer, provider and private equity clients on topics such as growth, turnarounds, development of JVs / partnerships (payer-provider, etc.) and due diligence of select markets / acquisition targets. Much of my project work to date has been concentrated within Government healthcare programs, in particular Medicare. Outside of core project work at OW, I co-led our pro bono consulting group, which involved sourcing, staffing and managing / executing engagements for local non-profits.
Shivani Amar
I grew up in Los Angeles and graduated from Yale with a BA in Economics in 2012. I then moved to San Francisco to work at Bain & Co, where I helped pharmaceutical, technology, and food & beverage clients develop new strategies. I gained experience conducting market research, data analysis, and leading workshops. In early 2015, I took a six-month externship from Bain and moved to Mexico City to join a search fund. While in Mexico, I helped the fund define a new vision, mission and goals. I also developed new operational tools and led workshops in the fund's acquired hospital and clinic network. (Beyond work, I ate tacos/enchiladas everyday and traveled voraciously.) When I returned to California, I started at Stanford Health Care as a project manager. At SHC, I drove improvement projects within Primary Care clinics and the Women's Cancer Center. Outside of work, I volunteered with education-focused organizations like Minds Matter and Reading Partners.
Jason Anthony
I grew up in Sunnyvale, California, and graduated from UC San Diego in 2010 with a B.S. in Biochemistry & Chemistry. But Pennsylvania has always felt like a second home, since my childhood summers were spent with my grandparents on the Anthony Feed Mill and Chicken Farm in Strausstown, PA (population: 338). Talk about a reprieve from the fast-paced Silicon Valley where I spent the rest of my time! Upon graduating college, I worked in research at both Roche and at the UCSF Cardiovascular Research Institute. At Roche, I saw problems in the drug development process and I published my work in Nature Reviews Drug Discovery describing how target-based discovery methods produced only a limited number of promising new drug candidates. After a few years in the lab, I transitioned into software product management and managed the development of products that improved clinical trial administration and R&D collaboration. At Medidata, I was the product lead on teams building Medidata's Clinical Cloud platform, a platform which helps companies manage data across all aspects of clinical trials, including clinical trial design, electronic data capture, and analytics.
Harry Barber, MBBS
I'm a British doctor, who grew up in London.  I graduated in 2012 with a BSc in Psychology and then again in 2015 with my MBBS (MD) both from University College London.  Having always had an interest in healthcare beyond the clinic room, I undertook an internship at a health tech start-up (Outcomes Based Healthcare) in London whilst at medical school. I completed my medical degree with a clerkship in Head and Neck Surgery at Yale and attended Michael Porter's Value-based Healthcare course at Harvard. After graduating from medical school, I undertook my intern years at hospitals in London.
Pranay Bhatia
I grew up in the bustling metropolis of Mumbai, and graduated from the Indian Institute of Technology (Mumbai) in 2007 with a major in Computer Science. I worked with McKinsey India as a management consultant, primarily serving the healthcare industry including pharmacos and hospitals on corporate strategy, new product launches, organization development and operations improvement. Post McKinsey, I led Strategy and Programs at Swasth Foundation, a healthcare social enterprise working to make primary healthcare accessible and affordable at bottom of the pyramid in India. At Swasth, I'm particularly proud of introducing technology-enabled diabetes care programs for low income populations at a fraction of the typical market cost, resulting in a large increase in treatment initiation and compliance
Jossie Carreras
I grew up in Puerto Rico and came to the United States to pursue my undergraduate studies at New York University. In 2013, I graduated summa cum laude with a BS in Marketing and a minor in Chemistry. I am currently a medical student at the University of Pennsylvania. Most of my work experience has consisted of teaching positions, ranging from developing language skills in preschoolers as a Jumpstart Americorps member, to preparing prospective medical students for the MCAT as a Kaplan Test Prep faculty member. Throughout my years at Penn Med, my volunteer work has focused on immigrant rights. I was previously involved in the Penn Human Rights Clinic, which provides medical affidavits to asylum applicants in order to strengthen their application. I currently evaluate patients and interpret for physicians at a clinic for Hispanic immigrants called Puentes de Salud, and tutor ESL students at the Center for Literacy.
Ariana Chehrazi
Born and raised in sunny Los Angeles, CA, I moved east to frigid or humid or dreary (depending on the season) Boston, MA to attend MIT where I majored in Biology and minored in Economics. During my time at MIT, I had the opportunity to work abroad in Madrid, Spain for a summer as well as study abroad for a full year at University of Cambridge, Christ's College.  After graduating in 2012, I worked in pharmaceutical and biotechnology consulting at Putnam Associates for 2.5 years before transitioning to Optum Analytics (formerly Humedica). Optum Analytics is a provider-facing data analytics and population health management vendor. At Optum, I work as a Client Implementation Manager tasked with managing the technical implementation of our analytics suite as well as building and fostering our client partnerships. This role has given me a deep understanding of complexities present in the provider space as well as insight into the growing population health movement.
Chase Culbertson
I graduated from Davidson College in 2012 with a BA in History and three varsity letters from the football team.  Following graduation, I worked in Charlotte, NC as an investment banking analyst for Piper Jaffray & Co.  I dealt primarily with Healthcare M&A transactions, including deals focused on ambulatory surgery centers and specialty care pharmacies.  After two years at Piper, I was hired as an associate at Sheridan Capital Partners, a middle-market healthcare private equity firm in Chicago.  During my three years at Sheridan, I focused on buy-and-build strategies with healthcare practice management companies, as well as "healthy living" consumer companies.
Serena Dasani
Born and raised in Ohio, I graduated from Columbia University in 2013 with a BA in Neuroscience and Behavior. Upon graduation, I worked as an English and dance teacher as a Fulbright scholar on the sleepy beach island, Bangka, Indonesia. While in Indonesia, I also worked with local community leaders to develop healthcare education and outreach programs. After my Fulbright, I began my medical training at the Perelman School of Medicine here at Penn. During medical school, I have been involved with the Indonesian community clinic as both a clinician and translator, the medical school as an admissions committee member, and the Center for Surgery and Health Care Economics as a research associate. I most recently traveled to Ulaanbaatar, Mongolia to work on an innovative financing consulting project for the Onom Foundation, a national healthcare non-profit with the goal of eliminating Hepatitis C in Mongolia by 2020.
Jessica Dong
After growing up in the Chicago suburbs, I graduated from Dartmouth College in 2012 summa cum laude and Phi Kappa Beta with a BA in Biological Sciences. I am currently pursuing a dual MD/MBA at Penn's Perelman School of Medicine and Wharton. Between college and medical school I worked for a small San Francisco-based firm called Close Concerns whose mission is to improve care for patients with diabetes and obesity by making researchers, clinicians, companies, and patients smarter about diabetes and obesity therapeutics. I served as the Head of Clinical and Basic Science, synthesizing news and insights on therapies related to these conditions into various news services targeted towards these various audiences. I also served as Chief Technology Officer and as Recruiting Director. While in medical school I have pursued interests in women's health and preventative health – I volunteer at the Refugee Women's Clinic in the Penn Center for Primary Care; I founded a student organization called Nourish whose goal is to improve med student empathy and knowledge about obesity; and I was a board member for the Elizabeth Blackwell Society for women in medicine. During my one free summer in medical school I worked as an intern at UCSF's Center for Digital Health Innovation and developed a new decision making tool for improving communications between health IT and clinicians.
Yi Dong
A native Shanghainese, I came to US at the age of 17 and attended Emory University in Atlanta. In 2011, I graduated with an honors degree (BBA) in Finance and joined a boutique consulting firm in upstate New York to advise financial services companies on their credit portfolios. I came across health care for the first time when I joined McKinsey & Company in 2012, where I spent two years in New York and another three years in Washington (which coincides with my English name), D.C., helping multiple states pursue health care reform through the development of value-based payment and service delivery models. Along with our analytics experts, we harness the power of big data, advanced analytics, enterprise reporting, and digital visualization to help payers and providers bridge strategic insights with implementation actions to crystalize improvement opportunities, build analytical capabilities, establish IT infrastructure, and shape organizational decision-making to create health care value in the broader network. While at McKinsey's own start-up Healthcare Analytics & Delivery, I acted as a Product Manager to develop analytical toolkits that help our clients recognize patterns in medical cost trends, identify key performance drivers, evaluate program effectiveness, and translate analytical outputs into strategic insights to enable practice transformation at scale
John Eppler
I grew up in Baltimore, Maryland until moving to Ann Arbor for college. In 2013, I graduated with honors from the University of Michigan with a B.A. in Economics. Following graduation, I spent two years in the Mergers and Acquisitions group of Jefferies in New York. My work concentrated on multi-site healthcare services and various technology sub-verticals. After Jefferies, I moved back home to join American Capital's private equity team (and to have easier access to Baltimore Ravens games and Crab Chips). My team subsequently spun out of American Capital and became Northlane Capital Partners. My work at NCP focused on healthcare and technology investing, with a more specific focus on multi-site healthcare providers (allergy, dental, dermatology to name a few), manufacturers of life sciences consumables (everything from ELISA assays to slide covers), and technology-enabled service businesses.
Roee Farber, MD
Born and raised in Jerusalem, I graduated Ben Gurion University in Israel with a B.Med.Sc and MD degrees, in 2012 and 2015, respectively. Upon conclusion of medical school, I practiced as a resident physician at Shaare Zedek Medical Center, and participated in the hospital's technology and innovation company, Madait. In Madait, I ran an in-house medical device start-up named "Colo-Cure" and provided counselling to a few other Madait ventures. In parallel, in 2016, I graduated the Technion ( Israel Institution of Technology) with an M.E. in Bio-Medical Engineering. In August, 2016, I joined Jeruslame Venture Partners (JVP), one of Israel's top venture capital funds which invests in a wide array of companies ranging from pre-revenue start-ups to late stage companies, to launch and drive its digital health investment vertical. As a JVP associate, my responsibilities included running the fund's healthcare deal flow, performing entire due diligence processes for potential investment target companies, and participating  in the design and negotiation of investment terms. At JVP, I was privileged to have received the opportunity to combine my clinical and technological backgrounds to build and develop ideas bearing dramatic potential to improve the medical world, and positively affect the lives of millions around the world.
Kerianne Fernandez
I grew up in Tampa, FL and graduated from Duke in 2014, where I earned a B.S. in Economics, minored in Chemistry, and was pre-med. I interned at Blue Cross and Blue Shield of NC, where I recognized the opportunity to improve inefficiencies and impact the U.S. healthcare system using business skills. I continued my journey up the East Coast to consult for Ernst & Young in NYC. After two years of financial regulatory consulting, I finally convinced leadership to transfer me to the healthcare practice. I spent my final year at EY supporting a health insurance mega-merger and working with a metropolitan county to outsource its behavioral health services to a network of local providers, doubling the population served with existing funding. When not on the road, I was able connect with the NYC community on executive committees through the Duke and ZTA alumni associations, as well as through EY's college mentoring program for low-income high school students.
Shanel Fields
After growing up in New York and Georgia, I graduated magna cum laude from Cornell University in 2009 with a B.A. in Sociology. Following college, I joined AT&T's Leadership Development Program; an intensive, rotational program aimed at preparing high-potential graduates for leading mobile technology sales teams. As a Level II Manager, I led multiple teams in Florida, Georgia, and New York for about two years before pursuing my interests in healthcare technology. I then transitioned to athenahealth, a cloud-based healthcare services company, to launch and scale inside sales and marketing teams in the Atlanta and Watertown offices. During my tenure, I managed various teams responsible for driving access and engagement with prospects (ranging from small single-doctor practices to billion-dollar national health systems) looking to optimize clinical performance and increase ROI. This served as an awesome education on the needs of vastly different segments of the healthcare industry. While at athena, I also founded and scaled the athenaDiversity Council, a business resource group focused on promoting ethnic diversity, which grew to over 800 members globally within two years.
Stas Gorbovitsky
Born in the Ural Mountains of Russia (Chelyabinsk) and raised in Israel, I graduated in 2013 Cum Laude from Ben Gurion University with a B.Sc. in Bio-Medical Engineering. I joined 3D Systems' (Formerly Simbionix) healthcare branch as a product manager of the Angiographic simulation products line. I led multi-departmental teams and oversaw development of new catheterization training simulations (both software and hardware) for the largest medical device companies on the market, collaborated with directors of Cardiology and Vascular Surgery departments at major hospitals such as: Stanford University Medical Center and Houston Methodist. Prior to my undergraduate studies I served 5.5 years in the IDF (Israel Defence Forces) and was released as a Captain. Among others, I served as an instructor in the Officers' School and as a deputy head of department in the Israeli Intelligence. During college, I was elected as the head of the Academics Committee in the Student Council and received the excellence award for contributing to the students' well being. One of my core values is to contribute to my community, as part of it I volunteered as a tutor of at risk, middle-school children and acted as a swimming instructor for children of scanty means.
Matt Gorski
I grew up in Boston, MA and graduated from Haverford College in 2013 with a BA in Political Science and Economics.  Outside of the classroom, I was a 3-year captain for the men's soccer team at Haverford.  After graduating, I joined BMO Capital Markets' leveraged finance investment banking group in New York, where I worked on a variety of debt-focused advisory and capital raising transactions across numerous industries.  After two years at BMO, I joined Waud Capital Partners, a middle market private equity firm based in Chicago.  During my two years at Waud, I focused exclusively on healthcare services investments and completed new platform investments in several outpatient, multi-site healthcare sectors (physical therapy, dental, vision).
Jenny Guyton
Originally from Memphis, TN, I graduated from Yale in 2012 having studied Ethics, Politics, and Economics (EPE), an interdisciplinary, seminar-based major, with 30 members of my class. In EPE, I focused on bioethics, especially end of life issues.  After Yale, I worked in investment banking, primarily focused on M&A, before following my passion to the health care industry.  I joined the Corporate Strategy team at the Advisory Board Company, a health care research, consulting, and technology company focused on the provider segment, in Washington, DC, where I have been focused on setting the company's enterprise data strategy, developing the firm's ecosystem of strategic partnerships, commercializing solutions for new markets, and, most recently, optimizing strategy and operations for the firm's technology division.
Dylan Harmon
I am from Long Island, NY and graduated from Cornell University in 2013 with a B.S. in Applied Economics and Management. After graduation, I joined BAML's Healthcare Investment Banking Group in New York and worked on a variety of M&A and capital raising transactions in the biotech, medical device and healthcare services sectors.  Following my 2-year analyst program at BAML, I joined Longitude Capital, a $1.2bn healthcare-dedicated venture growth fund. At Longitude, I invested across the biotech and medical diagnostics sectors. My primary responsibilities included engaging with physician and industry leaders to identify new investments, as well as conducting in-depth due diligence on those companies. During my time in New York City I have worked with Harlem RBI and the Boys and Girls Club as a Volunteer Coach.
Matt Hinchey
I graduated from the University of Connecticut in 2011 with a BS in Healthcare Management (so yes, I will have two degrees in the same thing).  After college, I joined Mercer as an Analyst in the Health and Benefits function.  My role included working with large self-insured employers on their employee health plan designs and the potential financial impact on their businesses.  As an analyst, I developed financial models for current and future healthcare costs, helped clients navigate healthcare reform and developed population health strategies.  After two years in this role, I started to develop an interest in the digital health funding boom, so I started an informal innovation role.  In 2015, our team received internal funding to start Mercer Health Innovation LABS, and I relocated to San Francisco, CA to help start this new business function.  My role as an Innovation Imagineer was to research the digital healthcare marketplace and identify companies making a meaningful impact on cost, patient engagement and health outcomes.  While in this role, I met with over 400 startups and led the development of 3 partnerships with emerging startups in diabetes, member engagement, and autism.
Isaac Hodes
I graduated from Carleton College in 2012 with a degree in Mathematics. Shortly before graduating, I joined a men's fashion/tech startup in New York as the first engineer and buyer. Following that and some miscellaneous growth consulting for Twitch.tv and Brand Yourself, I returned to healthcare, and founded a company focused on automated communications for use in long-term care and chronic care management. I have spent the last three years working at Hammer Lab, an idiosyncratic academic lab of jaded industry computer scientists and mathematicians based out of Mount Sinai Hospital. There I worked in the buzzword-laden intersection of healthcare, big data, machine learning, genomics, and cancer. My particular focus was on managing—and implementing, in OCaml—the computational pipeline for a personalized cancer vaccine in phase I clinical trials.
Christy Hong
I graduated from Harvard College magna cum laude in 2012 with a B.A. in Economics and language citation in Mandarin. After graduation, I analyzed medical utilization and spending on lung cancer care at the Massachusetts General Hospital for value-based care redesign, and re-organized the institution's cancer-related billing data in the MGH Cancer SuperDatabase. While there, I initiated a seminar series that brought together individuals from diverse areas of expertise (computer science, economics, management, medicine, and public policy) with shared interest in better utilizing data to improve quality and efficiency of health care systems. Navigating a major hospital from the inside and volunteering in a medical mission overseas consolidated my desire to help heal people and care systems more directly, which led me to pursue post-baccalaureate premedical studies at Bryn Mawr College. I have now gotten through three years of medical school at Penn, where I conducted clinical outcomes research in neurosurgery and am now involved in quality improvement projects at the Hospital of UPenn. I am excited for the remaining two years of my MD/MBA training here.
Esther Hsiang
I grew up in Niceville, FL (I promise it's a real place) and attended Harvard University where I graduated cum laude with an A.B. in Human Evolutionary Biology. After graduation, I worked briefly for the Initiative to End Child Malnutrition in rural Uganda to set up a microenterprise that would financially sustain the local program. I then joined the Boston Consulting Group in New York as a management consultant. In my two years at BCG, I focused primarily on the healthcare space, with work ranging from pharmaceuticals to global health. Indeed, my favorite projects included developing global health delivery and disease elimination strategies for the Gates Foundation. I then left to pursue an MD at Johns Hopkins University School of Medicine, where I have been for the last three years. In my time at Hopkins, I have co-founded the Hopkins Health Management Advisory Group and conducted research related to diagnostic cost-effectiveness, unnecessary practices in the hospital system, and use of technology in accountable care organizations.
Patrick Hunt
I graduated from Davidson College in 2012 where I earned a B.A. in Economics and was also a linebacker on the college's varsity football team. After graduating, I worked for two years at Bank of America before moving to Bourne Partners, a healthcare-focused investment banking and private equity firm. At Bourne Partners, I worked as an Analyst in the company's investment banking group, advising on healthcare merger and acquisition transactions in the pharmaceutical, pharmaceutical services, and consumer sectors of healthcare. Later, as an Associate at Bourne Partners, I worked primarily in the firm's private equity group, which invests in pharmaceutical and healthcare services businesses, executing both platform acquisitions and bolt-on acquisitions for existing portfolio companies.
Jenny Jarboe
I was born in Baton Rouge, Louisiana and raised in Fort Worth, Texas and Cincinnati, Ohio. In 2013, I graduated magna cum laude and Phi Beta Kappa from the University of Richmond, where I studied Biochemistry & Molecular Biology. During my college years, I worked in a virology research lab for two years studying Adenovirus and building a passion for infectious disease and public health. Since graduating, I have been working with Deloitte Consulting's Strategy and Operations practice, based in Washington, DC. I have focused on life sciences, specifically conquering public health challenges across the public and private sectors. My public sector work has focused on global outbreak preparedness and response strategy- helping clients from the FDA, CDC, and NIH develop strategies to prevent, detect, and respond to emerging and endemic infectious diseases and helping to identify commercial partners for R&D stage vaccines (most recently for 2015-2016 Zika outbreak). My private sector work has involved regulatory and launch strategy development for small biotech clients
Atasha Jordan
I'm originally from beautiful Barbados, and my maternal lineage is from Tobago (which was recently noted as the most chill island in the Caribbean by GQ Magazine – I completely agree!). I spent my middle school years and onward in Newtown, PA. I then graduated from Harvard with a degree in Neurobiology, a secondary in Global Health and Health Policy, and a citation in French. I spent the past four years in the Philadelphia area working as an administrator and strategic consultant for TriMed Healthcare, LLC – a Pennsylvania-based home healthcare agency. During that time, I have also been enrolled as a medical student at UPenn's Perelman School of Medicine.
Emily Kalenik
I attended the University of Pennsylvania for undergrad, graduating in 2013 magna cum laude with distinction with a BA in Biological Basis of Behavior and a minor in Healthcare Management.  Since graduating, I have worked at Accenture in the life sciences strategy group based out of New York City. There, I have focused on advising pharmaceutical and biotech companies in sales and marketing, particularly in the patient services and digital spaces. I've been able to gain a variety of experiences from small to large companies and from the controversial Hepatitis C space to ultra-rare diseases to biosimilars. In addition to client work I've led or contributed to multiple research efforts to understand how patients, pharma companies, and doctors view and use patient services.
Lisa Kapp
I was born in Germany, grew up in Beijing, and moved to the suburbs of Philadelphia when I was 7 years old (although everyone thinks I'm from California, which I take as a huge compliment). I studied Finance and graduated magna cum laude from Wharton in 2013. After graduating, I worked as an investment banker at Goldman Sachs in the Natural Resources Group covering energy and chemicals companies. After Goldman, I joined Apax Partners, a global private equity firm, in the Healthcare group. While at Apax, I evaluated deals across the healthcare landscape including healthcare services, medical device, and workers compensation and assisted with the acquisition of two companies. One company specialized in outsourced care coordination for Medicare & Medicaid payors while the second was the carve-out of the ventilators and respiratory consumables business of Carefusion / Becton Dickinson. I also worked extensively with two portfolio companies within the managed care space.
Colin Keeler
city. I graduated from the University of Notre Dame in 2012 with a BBA in Finance. Post-school, I have spent the past five years in Chicago, IL, first at Lincoln International, a global middle market investment bank, as a member of the Global Industrials and Private Company groups. My deal experience at Lincoln was wide-ranging, including a number of healthcare services and products transactions. Following Lincoln, I joined Sterling Partners, a private equity firm focused on healthcare, education and business services investments. At Sterling, my most notable healthcare experience was the acquisition of a dermatology group in Texas. I have participated in a number of non-profit groups, primarily focused around mentorship and education improvement in Chicago.
Patrick Kennedy
After growing up in Bloomington, Minnesota, I headed east to attend Dartmouth College. At Dartmouth, I pursued biomedical engineering and graduated in 2011 with an AB in Engineering with High Honors and a BE in Engineering. After Dartmouth, I was a consultant at Health Advances, a boutique healthcare strategy consulting firm based in Boston, Massachusetts, ultimately leading teams of consultants on projects for pharmaceutical, diagnostic, medical device, and financial investors in healthcare and was also chair of the firm's Forecasting and Business Analytics committee. One highlight was developing a system economics model to demonstrate the cost effectiveness of a precision medicine test, and the work was ultimately published and presented at ASCO. Hoping to combine this strategy work with an interest in investing in early-stage healthcare technologies, I joined next47, the corporate venture capital group arm of Siemens AG. At next47, I was a member of the technology and healthcare teams, the latter of which invested in medical devices, diagnostics, and healthcare IT and service businesses; within the healthcare group, I spent considerable time in molecular diagnostic technology and service businesses, and was on the deal team for a closed investment in the segment.
While in Boston, I feel fortunate to have been able to serve as a mentor for a promising high school student from a low-income background though Minds Matter, a local mentorship program –  my mentee is now entering his third year of college! I was also able to be co-program leader for The Startup Leadership program, an international organization for first time founders.
Dan Kim
Originally from South Korea, I moved to the U.S. at the age of 5 and grew up in various cities across New Jersey. In 2012, I graduated magna cum laude from the School of Foreign Service at Georgetown University with a B.S.F.S. in International Politics. After 4 years in D.C., I joined Accenture as a management consultant based out of the New York office. My client work spanned across industries such as consumer goods & services, auto insurance, and healthcare, with an emphasis on strategic cost reduction, growth strategy development, and operating model design. Outside of projects at Accenture, I was also involved in new business development, undergraduate recruiting, and corporate citizenship (helping lead our NY engagement with Upwardly Global, a non-profit that helps skilled immigrants rebuild their professional careers in the U.S.). In 2016, I transitioned from consulting to industry by joining Oscar Health, a health insurance startup in New York City. As part of the Medical/Clinical Operations team at Oscar, I spent my time focused on process & technology buildout for our utilization and care management functions (including transplants), partner integration, vendor management, and regulatory compliance.
Kellee Kim
Originally hailing from southern California, I graduated from Harvard in 2012 cum laude with a BA in the History of Science. After graduation, I was given the opportunity to help start a biotechnology-focused hedge fund, EcoR1 Capital. Despite not understanding the difference between a stock and a share or really what a hedge fund did, I joined the fund, moved to SF with few friends, started waking up at 4:30am, and worked with my boss who I had only met once. As the first analyst, I participated in fundraising and LP management in addition to my analyst duties which included: conducting diligence on companies, meetings with management teams, attending conferences, speaking at conferences, and stalking leading doctors and researchers. After a few years at EcoR1 Capital, I took a 5-month skiing and traveling hiatus and then joined one of our portfolio companies, Assembly Biosciences, which is pursuing drugs in Hepatitis B as well as GI disorders through microbiome drugs. I did business development and strategy, and signed a deal with Allergan for $50M upfront deal and over $2BN in potential milestones.
Melanie Kirshenbaum
I am a recently graduated veterinarian with a BA in economics and international relations from Cornell University (2008). I completed a premedical post baccalaureate program at Columbia University (2012) and obtained my veterinary degree from the University of Pennsylvania School of Veterinary Medicine (2016).  After college, I worked with various international development-focused nonprofit organizations domestically and abroad, mostly in research and grant writing capacities. I returned to school with an ultimate plan to pursue a more strategic or operational role in the fields of global health and agriculture. Through my extracurricular and internship experiences, I have been heavily involved in the field of "One Health," which describes the intersections of human, animal and environmental health and includes topics of professional interest, such as zoonotic disease, antimicrobial resistance and food security. I currently serve on the board of the American Public Health Association's Veterinary Public Health Group.
Mor Klier
Born and raised in Israel, I graduated from the Technion – Israel Institute of Technology, with a B.Sc in Industrial Engineering & Management with a major in Information Systems Engineering, and B.A in Economics &Management. In 2012 I joined Philips Healthcare's Detectors lab as a Program Management Engineer. Working on Philips's next generation CT detectors, I oversaw strategic and financial planning for the lab, management of engineering subcontractors, and the development of an internal Business Intelligence system. In 2014, I joined Cnoga Medical, a $70M backed Digital Health startup, as a Product Manager to lead the development of the company's next generation medical device. In 2015, as Director of Product Management, I led the development of the company's flagship Digital Health platform, gaining significant experience in Product Management & Strategy, Engineering, and Operations. During the past 3 years, I worked with physicians, hospitals, and medical device distributors across 3 continents. Prior to my undergraduate studies, I served as Deputy Chief Operations Officer for the Israeli Navy's largest unit, ensuring operational readiness in terms of intelligence, training, fuel, weaponry, equipment, and safety for 1,500 officers and soldiers, and 15 navy ships.
Tamas Kovacs
Born and raised in St. Louis, MO, I attended Cornell University, receiving a Bachelor's degree in Operations Research and Information Engineering in 2009, and a Master's degree in Engineering Management in 2010. Following graduation, I rotated through Asia (Beijing and Singapore) for Express Scripts Inc., a pharmaceutical benefit management company, as a senior business analyst in the International Operations department. In 2012, I transitioned to a fledgling regenerative medicine startup back in St. Louis called Acera Surgical. Over the years at Acera, I managed various work streams, including product development, quality, commercial manufacturing, and regulatory. To date, Acera has secured two FDA approvals for fully synthetic tissue scaffolds, the first for neurosurgical use and the latest for advanced wound care. Although focused on commercialization of these two products, Acera has future plans to leverage their platform technology to pursue new product development opportunities in additional fields of use.
Michael Kranz
I grew up in New York City and graduated from Hamilton College in May 2010 with a major in mathematics and minor in economics. I attended the Tuck Business Bridge program in June 2010, and immediately after joined a biotech-focused long/short equity hedge fund. I started as a research associate, spending most of my time building DCF models for commercial-stage biotech and pharma companies. My role quickly expanded to include valuing development-stage companies and performing due diligence on their pipeline products. Overtime, I gained access to the portfolio management side of the business and worked directly with the portfolio manager. More recently, my interests in biotech have shifted from the investing side to the entrepreneurial side.
Akshat Kumar, MD
I grew up in New Delhi, India and completed my medical school training from Kasturba Medical College, Manipal.  That training provided me broad exposure to clinical medicine and its challenges in a developing country. Subsequently, I moved to the US to pursue advanced training in Internal Medicine at Saint Peters Hospital/Rutgers University and have practiced medicine in NJ for last 5 years. Working as Chief Resident and Clinical Faculty, I led education initiatives for medical students and residents. My proudest moment was when the graduating class of 17 Residents selected me to award them their graduation diplomas for my role in their education and mentorship- the youngest ever faculty to be bestowed this honor! My experiences have made me passionate about healthcare delivery systems. I have successfully worked with multidisciplinary teams to improve efficiencies by minimizing healthcare waste and simplifying processes. Over the last 3 years I also worked for 2 startups, with the vision of making healthcare delivery more cost effective and patient friendly. The latest one, WellUHealth, is actively engaged in helping 300 complex Medicare patients stay away from hospitals by better managing their chronic diseases by using technology and new payment models.
Yvette Leung
I'm originally from Long Island ("strong island" they call it these days?!), New York, and graduated from Harvard in 2014 with an AB in Chemical and Physical Biology and a secondary in Global Health and Health Policy. After graduation, I stayed around Boston and worked at L.E.K. Consulting in the Life Sciences / Biopharmaceuticals practice, where I helped advise clients on strategic issues such as R&D pipeline prioritization, commercial due diligences, business development screens, and product forecasting / valuations. Outside of L.E.K., I am committed to improving K-12 STEM education through my involvement with non-profits such as The LEAH Project (Boston) and Science Buddies (national).
Louise Li
I graduated from the University of Pennsylvania and received a bachelor's degree in Bioengineering in 2012 followed by a master's degree in Bioengineering, focusing on drug development, in 2013. During my engineering studies at Penn, I conducted research at the Abramson Family Cancer Research Institute and worked in GlaxoSmithKline's R&D division. Following graduation, I started at Genentech as an analyst in the Operations Rotational Development Program, where I worked on projects in Quality, Global Biologics Manufacturing, Technical Product Management (Supply Chain), and Drug Product Operations. After completing the rotation program, I worked as a process engineer in the Manufacturing Sciences and Technology department at Genentech. In this role, I led the cell culture manufacture of clinical and commercial drugs to ensure safe, efficacious, and quality operations for on-time delivery to patients.
Sichao (Chelsea) Li
I was born and raised in China, and graduated from Tsinghua University in 2012 summa cum laude with a B.S. in Chemistry and a minor in Economics. Later I attended the graduate school here at Penn and obtained a master degree in System Engineering in 2014. At Penn, I co-founded three startups to bridge people in the US and China culturally, academically and financially, from which I learned how technology could change life. After school, I joined the Children's Hospital of Philadelphia, dedicated to leveraging big data to save lives. My clients varied from physicians, research fellows to executives. I led a team of data analysts in developing analytics tools and predictive models that revealed overlooked relationships between prevention strategies and patient outcomes. With the data-driven consulting services, we were able to reduce the hospital acquired infection rate by half and reduce the clot rate by 46%.
Andrew Liss
Born and raised in New York, I moved south to attend Vanderbilt University and graduated in 2012 with a bachelor's degree in Economics and a minor in Finance.  After college, I worked as a business analyst on a global technology sales and support team at Cerner Corporation in Kansas City, Missouri.  My role focused on assisting a variety of large international clients with their hardware and data storage needs, as well as tracking quarterly sales bookings for multiple executives.  In 2014, I moved to Atlanta, Georgia (looking to continue avoiding NYC's insanely expensive rental market) and began working at Huron Consulting Group as a healthcare revenue cycle analyst. For 3 years, I helped U.S. hospitals, multi-facility health systems, and academic medical centers navigate the changing payer landscape and regulatory complexities associated with the Affordable Care Act.  I also developed strategies for our clients to increase revenue, reduce operating expenses, and re-design inefficient processes though large-scale technology implementations and innovative financial modelling.
Steffi Liu
I grew up in New Jersey and graduated from Johns Hopkins University with a BS in Biomedical Engineering and Applied Mathematics & Statistics in December 2012. I moved to DC after graduation to join Accenture Strategy, working initially with federal government and nonprofit clients. I later moved to Boston and transferred to the Life Sciences Strategy practice, where I worked primarily with commercial stakeholders within pharmaceutical companies on life cycle management for launched brands. Driven by a desire to learn more about pre-launch strategy, I joined Huron Consulting Group Life Science Strategy practice and worked on projects spanning from due diligence to portfolio planning for a major oncology brand. I also volunteered at Diagnostic For All in a business development capacity to support their mission of developing a low-cost point-of-care diagnostic device for low resource settings.
Derek Lukin
I grew up in a small town called Brooklyn, Connecticut and graduated from Wesleyan University in 2013 where I double majored in Molecular Biology & Biochemistry and Spanish and pitched on the baseball team. Following graduation, I joined the Product Innovation group at Athenahealth, a healthcare IT firm in Boston. At Athena, I worked as a product manager on the Communicator product and built solutions that made it easier for patients to access their health data online. I also lead a team that developed and launched a new patient check-in product, which allowed patients to complete clinical and administrative work before coming to the office for an appointment. Aside from working with designers and developers to build products, I frequently presented to clients, conducted data analysis, and played an active role in recruiting and onboarding
Mallika Marar
I grew up in the quintessential Midwestern suburbs of Columbus, Ohio and started my Penn journey as an undergrad. As a pre-med student, I was eager to explore healthcare through different lenses outside the classroom, beginning with work in hospital operations and quality improvement at Nationwide Children's Hospital and at the Children's Hospital of Philadelphia. At an exciting time in a changing healthcare landscape, I then took on a role as a Healthcare Reform Analyst at Aetna corporate headquarters. I graduated summa cum laude with a B.A. in Economics and headed across campus to Penn's Perelman School of Medicine. In medical school, I worked with Penn's Center for Health Incentives and Behavioral Economics, where I participated in launching a trial in the Framingham population investigating social incentives to motivate daily exercise. I also pursued independent research investigating health insurer efforts to incentivize wearable device use. I'm enthusiastic about medical education and have served as a class Course Representative, Student Report preceptor, and clerkship mentor in the Penn Med community.
Devi Mehrotra
I was born in San Francisco and made my way cross country to be raised on Long Island in New York. I graduated from Yale College in 2014 with a BS in Molecular Biology and honors in Economics. There, I spent time researching various healthcare administration programs being implemented across the country with the goal of improving outcomes while reducing costs of care. Since graduation, I have been a medical student at the Albert Einstein College of Medicine/Montefiore Medical Center in NYC, where I have completed my third year rotations in in hospitals and clinics serving diverse populations with unique sets of healthcare needs. While in school, I volunteered at our student-run clinic that provided free healthcare to uninsured patients in the Bronx, and led a student organization focusing on healthcare administration. Outside of school, I played a large role in starting a new medical office that caters to an underserved population, learning first hand about the multitude of entities that comprise the business of healthcare.
Sefan Nazeer
I'm from Birmingham, Alabama, and went to college at Northwestern University. I graduated in 2012 with a BA in Economics, and began working as a management consultant at HealthScape Advisors in Chicago. HealthScape focuses on the payer side of healthcare, and so did the majority of my work there. I mainly supported clients as they prepared their organizations for changes related to the Affordable Care Act, as well as performing advisory work for government contract bids. After four years there, I moved to New York City and joined Wellthie, a healthcare tech start-up aimed at making buying health insurance easier and more transparent for both small businesses and individuals. As a member of the product team, I worked on product development, data integration, and implementation activities on a daily basis.
Shaina Oake
I graduated from Penn with a BSE in Materials Science and Engineering (2010), magna cum laude, and an MSE in Bioengineering (2011).  I worked in a bioengineering lab part-time during undergrad and full-time throughout my master's program.  After school, I joined ClearView Healthcare Partners, a boutique life science strategy firm in Boston.  At ClearView I worked primarily with commercial teams at large pharma and biotech firms on due diligences, market opportunity assessments, and reimbursement analyses.  After ClearView I moved to Los Angeles and joined the New Ventures team at UCLA's tech transfer office, the Technology Development Group.  I supported startups founded by UCLA faculty members in all sectors, including digital health, therapeutics, and medical devices, and I helped launch our UCLA Innovation Fund to support the development of unlicensed technologies.  I also worked on the monetization of UCLA's Xtandi and Kybella royalty streams, leading the Kybella monetization.
Sonal Panda
I graduated from Veermata Jijabai Technological Institute, Mumbai in 2012, with a B.Tech. in Mechanical Engineering, receiving a scholarship every year. During my studies, I interned in my family-owned heart hospital – Asian Heart Institute (AHI) – in various roles, completing 2 projects following graduation. Thereafter I joined the Corporate Strategy & Business Development team of Aditya Birla Group, where I assisted in designing long-term strategic growth options including mergers & acquisitions, for the Group's various businesses. I re-joined AHI in 2015 as a Director on the board, heading marketing & sales, creating on-the-ground salesforce, targeted campaigns, and enhancing digital presence. In the past year, I have developed a project roadmap for a cancer hospital in Mumbai, and more recently, for a multi-specialty hospital in Bhubaneswar, India. I have also worked passionately on various social initiatives; I developed a first-responder CPR app (like Uber for CPR), organized CPR training for 5,000 volunteers in Mumbai, and was actively involved with a suicide prevention helpline for 4 years.
Andrea Park
I was born and raised in Southern California and made my way to the East Coast for college, where I graduated from the Massachusetts Institute of Technology in 2013 with a B.S. in Materials Science and Engineering and a minor in Management. Upon graduation, I joined Bank of America Merrill Lynch's healthcare investment banking group in New York, where I focused on the execution of M&A and capital markets transactions for clients in the life sciences, medical technology, and healthcare services sectors. After BofAML, I joined New Leaf Venture Partners, a healthcare-focused venture capital firm in New York managing a $1B+ portfolio of biopharma, medical device, diagnostics, and digital health companies. During my time at New Leaf, I participated in executing and monitoring investments and assisted in fundraising efforts when raising our third fund (NLV-III).
Cyrus Peyrovian
I grew up in the suburbs of New Jersey and graduated from the University of Maryland in 2010 with a B.S. in Finance and Operations Management. After graduation, I moved to Atlanta to join SunTrust Robinson Humphrey in their health care investment banking group. In 2012, I joined Healthagen, a division of Aetna, in New York to help execute partnerships and investments within the population health and value-based care markets. I spent a year working exclusively for Aetna's Accountable Care Solutions business to support Aetna's provider joint venture strategy, helping develop local market strategies to launch provider-run health plans. In 2015, I joined NaviMed Capital, a Washington-D.C.-based health care private equity firm focused on buyouts of family and founder-owned businesses in the lower middle market. As the fifth full-time employee, I wore many hats, gained significant exposure to senior management, and helped acquire three health care services companies. I am a founding member of the VisionHero, Inc., a nonprofit corporation established to improve bicycle and pedestrian street safety through online education programs.
Shannon Ridge
I grew-up in Cincinnati, OH and graduated from the University of Pennsylvania in 2011 with a Bachelor of Science in Engineering. After leaving Philadelphia for what I woefully assumed would be the last time (little did I know…), I moved to Boston and began my career at Deloitte Consulting where I focused on technology and operations at pharmaceutical, payer, and provider organizations. For the past three years, I have worked at Optum in a group that was formerly a digital health startup called Humedica. As a product manager, I managed a population health analytics software that helped healthcare providers understand their patient populations, identify opportunities for improved quality of care, and transition from fee-for-service to value-based payment models. To do this, I worked directly with provider CMOs, Directors of Quality, etc. to understand their challenges and collaborated with engineers and designers to translate those needs into new products and features.
Steven Rosen
I grew up in Allentown, PA, and graduated from Princeton University in 2013 with an A.B. in Public and International Affairs from the Woodrow Wilson School and a certificate in Global Health and Health Policy.  After college, I worked at McKinsey in Philadelphia, where I mainly focused on strategy projects for health care providers.  After McKinsey, I joined American Securities, a private equity firm, as a strategy associate focused on diligence of acquisition opportunities and on strategy and operational work with our portfolio companies.  At American Securities, I worked with our health care portfolio companies North American Partners in Anesthesia, SpecialtyCare, and Aspen Dental.
Michele Rudolph
I grew up in Ambler, Pennsylvania (right outside of Philadelphia) and graduated magna cum laude with a BS from Washington University in St. Louis, class of 2013, with a major in Biomedical Engineering and a minor in Finance. Since graduating, I have spent nearly four years at Bain & Company, starting in Chicago and transitioning to their New York office two years ago. At Bain, I've worked as much as possible on healthcare, including pharma/medtech, provider, and healthcare private equity. Within healthcare, major projects I have worked on include advising a healthcare provider on how to adjust to declining reimbursements, performing due diligence on healthcare assets, identifying profit improvement opportunities at a healthcare company, and facilitating a major healthcare M&A transaction. This past year, I had the opportunity to do an externship at Regeneron Pharmaceuticals, where I led an organizational initiative that touched multiple functions across the company.
Andrew Scott
I graduated from Georgetown University in 2012 with a BA in Economics. Following graduation, I joined Accenture's Strategy Practice based out of Washington DC – and quickly came to focus on healthcare. In my early years at Accenture I helped found 'Patient Access' and 'Customer Experience' offerings, working with leading national hospitals to develop transformational programs to leverage technology to better navigate their care. In 2015, I was offered an opportunity to transfer to Accenture's office in Melbourne, Australia. My efforts there focused on charting the strategic direction for national digital health initiatives across Australia and New Zealand – including work to leverage platform technology to allow mobile applications to integrate and innovate with Australia's national health record system, develop the business case and build consensus on a national digital health platform for New Zealand, and establish the New Zealand National Telehealth Service.
Raj Sridhara
I graduated from the Indian Institute of Technology, Bombay with Bachelors and Masters degrees in Aerospace Engineering. I then joined American Express in Delhi, where I worked on designing big data solutions to minimize credit risk for the US and Indian credit card portfolios. After a year with American Express, I joined the MS program in Management Science and Engineering at Stanford University to further study new digital tools like big data, networked markets and MOOCs. For the last three years, I have been a consultant with The Boston Consulting Group (two years in Los Angeles, one year in Berlin). During my time here, I have focused primarily on the healthcare industry – some of my favorite projects include designing the long-term strategy for a pediatric provider system; creating the business case and go-to-market strategy for a med-tech firm's radiology scan marketplace; and supporting the transformation and modernization of a pharma major's supply chain.
Chloe Stier
I graduated in 2011 from Stanford University with a B.A. in Human Biology. From there I moved to Washington DC and spent about three years at the Lewin Group, a health and human services consulting company. The majority of my contracts at Lewin entailed research, analysis and technical assistance for federal government agencies. About three years ago I transitioned into a business analytics role at the Alliance of Community Health Plans, a trade organization for non-profit, community-based health insurers. Broadly speaking, my role was to help our member plans better understand the dynamics of and effectively compete in an ever-changing health care market. On a day-to-day, that translated into managing our analytics agenda and serving in a consultative capacity on topics like quality measurement, pharmacy cost/utilization and Medicare Advantage strategy.
Vasanth Subramanian
I graduated from the University of Chicago in 2013 with an A.B. in Economics and Political Science (with Honors, Phi Beta Kappa). During my time at Chicago, I spent two summers as an intern for at US Senate offices, and during the autumn after graduation I worked as an Associate at the White House Office of Presidential Correspondence, where I helped to manage and respond to email sent by everyday Americans to President Obama (including responses to the rollout of the Affordable Care Act). In January 2014, I moved to New York to join BCG as an Associate where I found a home in the health care practice, working on Regulatory, operations, and commercial strategy topics for large biopharma companies. I also spent a year in BCG's Brussels office, where I enjoyed working with pharma clients from around the continent, traveling for work and pleasure, and practicing French. I returned to BCG New York in September 2016, and most recently I led the Regulatory post-merger integration effort for a major biopharma company across 35 countries, working to ensure compliance and supply continuity for essential medicines.
Erica Swanson
I was born and raised outside of San Francisco, California and received my degree in Human Biology in 2010 from Stanford University. After graduating, I joined a biotech start up focusing on solutions for multidrug resistant bacterial infections as a strategic marketing analyst. In an attempt to never leave the sunshine, I then moved to San Diego to work for Johnson & Johnson Healthcare Innovation, a team focused on creating innovative services beyond the pill. I worked with patients and providers to create and trial a new care model for people living with severe mental illness. With a desire to focus on utilizing technology to improve patient outcomes, I moved back to the Bay to join MedHelp. There I led a team to create Medtronic's first ever digital-companion app for continuous glucose monitoring. Most recently I have been working as the business development manager at Genome Medical, an early stage telegenomics start up, to provide access to genetic information.
Adam Thomas
I was raised in the small town of Celina, Texas and graduated with a BA in American Studies from Yale University in 2012.  After graduation, I spent three years in New York City with Axiom Law, a growth stage company transforming how legal services are delivered to F500 companies.  At Axiom, I initially focused on growing our Life Sciences practice in a sales & account management role.  I then helped start a sales strategy & operations function as the company transitioned from startup to growth stage and needed a little method to the madness.  Most recently, I spent two years in Boston at athenahealth, a healthcare technology company that provides cloud-based solutions to physician practices.  In my first year in corporate business development, I concentrated on executing strategic partnerships and scoping international expansion opportunities.  My second year at athena centered on launching a new service offering in the clinical research space leveraging athena's unique network and data asset.
Angela Udemba
I was born in Nigeria where I spent the first half of my life before moving to London but I have an Irish not a British nationality! While in school, I juggled an interest in Life Sciences and Performing Arts till college when I was forced to choose one as a major at university. Given my questionable acting skills, I chose Chemistry and graduated from York University in the North of England with an MCHEM in 2009. I spent the final year of my Master's as a Research Chemist in GlaxoSmithKline working on synthetic methodologies for pain therapeutics. I subsequently joined Imperial College London as an Oncology PhD candidate developing radioactive imaging probes for cancer tumours. My research led to a prototype radio-probe for potential application in accelerating cancer drug development, determining the best course of treatment for patients and monitoring the response to cancer treatment in real time. During my PhD (and throughout my Master's) I retained an interest in performing arts and founded a multi-university fashion, music and dance fundraising event while at Imperial. This escalated into a fashion digital start-up designed to launch emerging designers into the mainstream market in UK and Nigeria. The start-up didn't work-out but it opened my eyes to business and commerce and I ultimately ended up at Deloitte after my PhD in 2014.
Pragun Vohra
I graduated magna cum laude with dual degrees in Computer Engineering and Biological Sciences from the University of Maryland, College Park in 2011, where I also participated in a four-year team-based research project investigating the effects of plant hormones on algae. Upon graduation, I pursued a career in software engineering at Applied Predictive Technologies (APT), a business analytics tech firm that serves a variety of industries. During my five years at APT, I led efforts to create platforms to design more accurate business experiments, improve ROI calculations, optimize pricing strategy, and summarize running trials. Across the wider engineering team, I evangelized modernizing our products' user experience. Between stints at APT, I spent a year at a D.C. startup, where I spearheaded mobile development efforts. Concurrently, I've been working part-time at our family's histology business, Histoserv, Inc., for which I developed the company's website, payroll system, and IT infrastructure. Thanks to my newfound interest in hardware development (which originally took the form of creating video game arcade cabinets), I recently delved into creating physical solutions for the business, including a low-cost apparatus for lab slide photography.
Gregory Wallingford, MD
I was born and raised in Dallas, Texas, and met my wonderful wife at the University of Notre Dame, where I graduated Magna Cum Laude in 2010 with a B.S. in Science-Computing and Psychology.  I then attended medical school at the University of Texas Southwestern, earning an M.D. in 2014.  After medical school, I attended Emergency Medicine Residency at Stanford University, where I graduated in June 2017.  Throughout residency, I became interested in healthcare operations and innovation.  I served as Vice Chair of the Stanford Hospital Resident Safety Council, overseeing multiple resident-led quality improvement initiatives at Stanford's adult and pediatric hospitals.  I also worked as a Partner at The Stanford Healthcare Consulting Group, and led teams who provided high-impact solutions to management and operational challenges at Stanford Hospital.  I was also appointed Resident Director of Quality & Operations for the Stanford Emergency Medicine Residency, and was awarded two national Emergency Medicine Resident Association Scholarships for leadership and management.  While at Wharton, I will also be working as an Attending Physician at the University of Pennsylvania Healthcare System.
Eric Walter
I graduated from Columbia University in 2012 with a degree in Economics.  I have always been interested in innovative approaches to the problems of global poverty, and my initial goal was to perform methodologically rigorous analyses of anti-poverty programs in the model of the Jameel Poverty Action Lab.  However, after a year out from college, which I divided between working as an EMT based in Harlem and volunteering at a hospital in Nigeria, I decided to change course and pursue a career in medicine.  After spending two years after college acquiring leadership skills via a management position at the Working Families Party in upstate New York and learning the intricacies of the medical insurance system via a patient navigator position with Lutheran Hospital in Brooklyn, I began medical school at the University of Pennsylvania.
Florence Wang
I grew up in northern China and Singapore. After graduating from Colgate University with a BA in Psychology and Mathematical Economics, I joined Deloitte Consulting's New York Office in 2013. Immediately drawn to Deloitte's Life Sciences practice, I have focused my client work on global pharmaceutical and medical device companies – both the R&D and commercial fronts. Some of of my favorite project experiences include leading worksteams in large-scale R&D process and operating model transformation projects, developing product launch strategies, as well as building response strategies against competitor launches.
Nancy Wang
I graduated from Yale University in 2014 with a double major in Economics and Biology. For the past 3 years, I have worked as a management consultant at Bain & Company in Boston, advising clients in various industries including healthcare, consumer products, technology, education, and private equity. I also worked in the Innovation and Digital Health Accelerator at Boston Children's Hospital for 6 months where I collaborated with hospital executives, clinicians, and researchers on a range of projects including a business plan for a precision medicine program to diagnose and treat children with rare conditions
Parker Wright
I was born and raised in the South in Meridian, MS, before heading to Harvard for college. I graduated in 2011 with a degree in Economics (and a minor in Film Studies) before joining a middle market investment bank, Lincoln International, for my first job. At Lincoln, I joined the Healthcare team and primarily focused on sell-side M&A transactions across the MedTech, Diagnostic & Research Tools, and Outsourced Pharmaceutical sectors. After two years in banking, I shifted into a corporate strategy role at MedAssets, a supply chain and revenue cycle company offering services to hospitals. After two years at MedAssets, the company was acquired by a competitor in the group purchasing space. I shifted into a different strategy role with the new company, Vizient, where I worked closely with our analytics and consulting businesses.
Yue Xi
I grew up in Ann Arbor, MI and graduated from the University of Michigan with a BBA in December 2011. After graduation, I moved to NYC to join Citigroup's Mergers & Acquisitions group as an investment banking analyst. During this time, I worked on buy-side and sell-side transactions across multiple industries. Following two years in NYC, I moved to Miami to join H.I.G. Capital's LBO group as a private equity associate. A significant portion of my H.I.G. experience was dedicated to investing in and working with companies in the healthcare space. To supplement my experience as an investor, I spent a few months as Chief of Staff of United States Medical Supply (a portfolio company that I worked on the initial acquisition of) to gain operational experience.
Elaine Xie
I was born in Dalian, China and grew up in Houston, TX. I graduated from Northwestern University in 2013 with duel degrees in Mathematical Methods in Social Sciences (MMSS) and Economics. After graduation, I began working at ZS Associates in Los Angeles and San Francisco, where I did sales and marketing consulting for large biotech companies. At ZS, I worked on projects in forecasting, business development, product launch strategy, and pricing strategy for multibillion-dollar products across different therapeutic areas.  After ZS, I joined Adverum Biotechnologies, a gene therapy start-up in Menlo Park that focuses on developing products for rare and ocular diseases. At Adverum, I worked directly with our CEO and CFO on business opportunities evaluation, investor relations, portfolio strategy, and finance strategy.
Xin Cindy Xiong
I graduated from the University of Michigan with a Ph.D. in Biology in 2013. After graduation, I moved to California as a postdoctoroal fellow at UCSF/Howard Hughes Medical Institute, conducting research in cell therapy and genome engineering. In 2015, I joined a Bay Area biotech startup, Agenovir Corporation, as the founding scientist, leading a team of researchers to develop next-generation therapy for persistent viral infections based on CRISPR genome engineering technology. While working at Agenovir, I became more interested in a career in biotech entrepreneurship that combines science and business knowledge to help translate new science/technologies into clinical products. Early 2017, I joined Life Science (LSA) Angels as an investment committee fellow. LSA is a Silicon Valley angel-investing group that invests early stage healthcare companies. As a fellow, I have been leading due diligent efforts to evaluate investment opportunities and providing advice to entrepreneurs to help companies grow.
Lucy Yin
Born in Chicago, but raised in upstate New York, Michigan, and North Carolina, I graduated cum laude from Duke University in 2014 with degrees in Economics and Biology. Thinking I wanted to become a physician, I enthusiastically volunteered in hospitals and conducted cardiac stem cell research while in school, eventually publishing in the Journal of Molecular and Cellular Biology. However, a fortuitous stint at a healthcare startup that opened the first public-private JV hospital in China opened my eyes to the business side of health. Upon graduating, I joined Accenture Strategy, focusing primarily on strategy and operations projects in the healthcare and technology space. Previous clients include provider, payer, pharmacy, pharma, corporate VC, and multinational conglomerates. Before Wharton, I was the first dedicated Marketing hire at digital mental health startup Big Health where I devised product marketing strategy, designed and executed marketing campaigns, and developed partnerships.
Daniel Ziment
I was born in New York City and grew up in West Windsor, NJ. In 2012, I graduated with a BBA from Emory University's Goizueta Business School with concentrations in Finance and Management. After college, I joined the Strategy and Operations practice of Deloitte Consulting in Atlanta. I sought out health care projects. I worked on M&A and strategy projects for health insurers and internal initiatives with Deloitte's subject matter experts in health care. Through my work, I learned about the industry's transition to value-based care. I wanted to get a deeper understanding of the transition, so in 2014 I joined Evolent Health in the DC area. As a member of the Partner Development team at Evolent, I analyzed local health care markets to identify new business opportunities, prepared our senior executives for sales meetings with health system C-suite executives, and supported our experts to develop customized service offerings for prospective partners. One proud accomplishment was creating an analytical framework for evaluating how the health services and health insurance markets in a local community were moving to value-based care. I used this framework to analyze markets across the country.
Click on covers to see e-books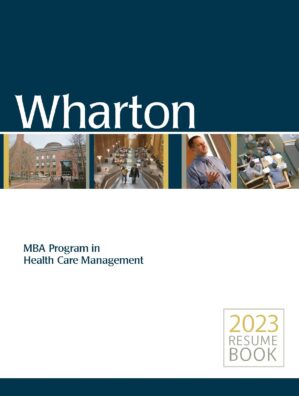 Resume Book 2023 (pdf)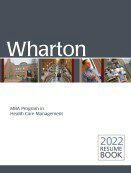 Resume Book 2022 (pdf)