HCM CLASS OF 2024 STATISTICS
Male:  54%
Female:  46%
Years Out of Undergraduate School
< 2: 0
2-4:  45 %
5-7:   40 %
8 <: 15 %
Undergraduate Majors
Liberal Arts and Social Sciences  18%
Sciences  27%
Engineering  19 %
Business and Economics  35 %
Pre-Professional  1%
Graduate Degrees Held
MD: 5
MSE/MS: 11
Joint MBA/MSW Program: 1
Joint MD/MBA Program: 8
HCM CLASS OF 2024 PROFILES
74 students
Vartika Agrawal
I grew up in India and moved to the US to pursue a Masters in Bioinformatics at Georgia Tech. After graduation, I started my career as a Genomics scientist at Philips Healthcare where I developed algorithms and solutions for cancer genome analysis. My research led to 3 patents (granted) and was incorporated into Philips' first genomics product – IntelliSpace Genomics (a platform for personalized medicine for cancer care). After Philips, I joined 10x Genomics, a global biotech company (a then unicorn startup) . In my 3 year journey at 10x, I have worn multiple hats including product management and product marketing for software and reagent products that enable genomics researchers worldwide to study genomes at high depth resolution.
Maryam Alausa
I was born in Chicago, IL, and lived there until I came to college at the University of Pennsylvania in 2015 where I studied health and societies and focused on health markets and finance. I found myself pursuing concepts that related to communities of color and access to healthcare. I did clinical research on various interventions on Asthma in adult minority populations and how they could lead to longer-term cost savings for the healthcare system through reduced emergency room visits, electronic health portal use, and better patient-physician interactions. In college, I studied healthcare policy abroad in India, South Africa, and Brazil and really realized the major pitfalls in the US healthcare system. I started medical school at the University of Pennsylvania in 2019 where I have since been involved in leading HealthX, conducting research on hair and skin diseases specific to black patients, and providing blood pressure screenings at a local barbershop. During the summer, I interned at Geisinger Health System as a business fellow and worked on digital health projects and value-based care initiatives for the health system which showed how much I needed an MBA to actually understand what value-based care truly entailed. I am currently in between my 3rd and 4th year of medical school and will be applying to residency after school.
Eddie Bae
I was born in Maryland and grew up in Northern Virginia. For college, I stayed close to home and attended Georgetown University majoring in Healthcare Management and Policy and graduated in 2016. After graduation, I left the DMV (DC, MD, VA region) and moved up to NYC to work at Mount Sinai Health System, where I helped lead value-based care initiatives for the Primary Care Institute and due diligence efforts on early-stage venture investments for the Mount Sinai venture arm. After two years, I developed an interest in managed care and decided to take a growth strategy role at CareCentrix, a Walgreens portfolio company, to focus on developing partnerships with health insurers to help them manage high-cost post-acute care. Following CareCentrix, I joined Blue Cross Blue Shield of NJ (Horizon) in a corporate strategy & development function and spent the last three years leading impactful initiatives such as, increasing value-based care arrangements with provider partners, integrating new digital health solutions, leading growth-stage investments in digital tech companies, assessing vertical integration opportunities, and more.
Diksha Bahl
I have been born and brought up in Delhi and went on to graduate in Commerce from Lady Shri Ram College for Women (LSR), University of Delhi. Post college, I joined Boston Consulting Group as an Associate Consultant in 2018. My social service experiences during my formative years and at LSR led me to explore social impact projects at BCG – and right after my first field visit to a primary health center, I knew there was no looking back. Over the last ~4 years, I have majorly worked in the public health sector advising central, state and district governments as well as donors (foundations, unilateral agencies). Working across 20+ districts at the grassroots and shaping national policies / response (my most enriching, yet challenging, project was to guide Covid response as part of the National War Room during the first wave of the pandemic) has showed me extreme ends of the public health spectrum. I also had the opportunity to serve as a CEO Ambassador, where I worked with BCG's senior leadership on the firm's strategic priorities. These experiences improved my understanding of how mature organizations operate at scale. Recently, I interned with W Health Ventures (a health-tech focused VC fund) to landscape and evaluate opportunities for tech-led disruption as part of their strategic projects team.
Arjun Bakre
Received a BBA from the University of Michigan. Subsequently joined Evercore's M&A practice as an Analyst on the Information & Media team. Following time at Evercore, joined Clayton, Dubilier & Rice as an Associate, supporting new investments across sectors and assisting portfolio companies agilon health, Millennium Physician Group, and White Cap. Following time at CD&R, joined apree health (formerly Vera Whole Health & Castlight Health), supporting business development, anchor partnership implementation, and broader strategy efforts.
Will Bartlett
Eight months into the MD program at the Mount Sinai School of Medicine, I began working on a machine learning-based clinical research project and fell in love with the potential of technology to change medicine. Now a "former future doctor" (medical school dropout), I have completed a master's in computer science from Georgia Tech and have held data science/AI positions at Cota Healthcare, Signify Health, and ConcertAI. Cota and ConcertAI are in the "Real-World Data" (RWD) space, providing deeply curated clinical data (and products/services along with it) to payers, providers and pharmaceutical clients. In this industry, I have developed novel machine learning methods to analyze treatment efficacy, identify prognostic factors, and predict outcomes in clinical oncology, as well as led multi-million dollar scientific partnerships with several of the largest pharmaceutical companies in the world.
At Signify Health, I was on a small research team building machine learning models to predict patient healthcare consumption and enable cost-cutting, outcome-improving preemptive measures.
I am convinced of the potential for data to make healthcare more efficient, precise, and proactive, yet am also well acquainted with the systemic/infrastructural limitations holding that potential back. I wish to confront those hurdles through entrepreneurship.
Kavya Bodapati
I primarily grew up in Voorhees, NJ, a suburb of Philadelphia. I then attended the University of Pennsylvania, where I graduated with a degree in Biology. Since then, I have worked in various sectors within the healthcare industry and have found my most recent footing in digital health. I began my career in life sciences consulting at IMS Consulting Group (now IQVIA), working primarily with pharmaceutical industry clients in conducting competitive intelligence research. From there, I became interested in the intersection of healthcare, technology and business and took on an early client operations role at RubiconMD, an NYC-based digital health start-up. After 2.5 years of building out RMD's customer management framework, I got the opportunity to move to Stellar Health to help scale their strategic operations function to allow for greater customer complexity, and to take on additional people management responsibilities. At Stellar, my team and I managed the largest revenue-generating enterprise customer, directly impacting and improving care for over 200K patients.
Nina Bondre, CPO
After graduating from Duke University, I pursued a Master's in Prosthetics and Orthotics (O&P) at Northwestern University to become a Certified Prosthetist Orthotist. I primarily worked with diabetic, spinal cord injury, and pediatric patients to help them stand and walk again. During this time I had the opportunity to teach other healthcare professionals about O&P. I realized a passion for education and became a Clinical Educator at an O&P distributor to educate clinicians about products and technologies. I then worked for an O&P manufacturer where I created e-Learnings for onboarding and product training for clinicians. As a healthcare provider I witnessed firsthand the startling inequities in our healthcare system and was inspired to create and lead a Diversity Council in a former role. I want to continue supporting DEI efforts and underserved populations in my career. In addition, my clinical and educational experiences have shown me how important patients and clinicians are to the innovation process. Most recently I have been exploring design thinking and how it applies to healthcare, which I am excited to continue learning about during and after my MBA. I hope to become the bridge between clinicians and corporations to improve healthcare for underserved patients.
Naomi Bright
I worked at Bristol Myers Squibb as an associate scientist focused on small molecule process development. I spent most of my time in the lab trying to optimize processes to make the active pharmaceutical ingredient or intermediates.
Dan Burkhart
I grew up in Brookfield, CT and studied finance at James Madison University. In 2016, I graduated and started my career in New York as an investment banking analyst for Credit Suisse covering the industrials sector. After two years at Credit Suisse, I moved to Chicago to join Flexpoint Ford, a middle-market private equity firm, where I worked on the healthcare investment team. During my time at Flexpoint, I executed new investments in companies across multiple healthcare subsectors, including pharma technology & services, medical products manufacturing and distribution, and healthcare providers. Following three years on the investment team, I transitioned into an operating role split across two of the portfolio companies that I invested in while at Flexpoint. For the past year, I've remotely run acquisitions and other strategic projects for YPrime, a clinical trial technology provider, and Canadian Hospital Specialties, a medical products provider.
Elena Butler
I grew up in San Francisco and moved east for college at Harvard, where I majored in Applied Math and Organismic and Evolutionary Biology, and spent the rest of the time singing in various a cappella, choral, and opera groups. After college, I studied carnivorous plants on a Fulbright in Malaysian Borneo. When I returned to the US, I worked for Bain & Company in San Francisco, primarily focusing on biotech, with an externship at an agriculture social enterprise in Ghana. I became interested in workforce development and joined an education technology startup called Fullbridge, where I ultimately led international expansion in Asia, Africa, and the Middle East. (I also worked with my now husband!) When Fullbridge ran out of funding, I was forced to ask myself whether I wanted to continue on the career path I was on. The answer was no. I signed up for chemistry classes, took the MCAT, and got a job in strategy at the Boston Medical Center Health System. Fast forward, and I'm in medical school at the University of Pennsylvania, where I've been involved in student groups related to business, policy, and anti-racism in healthcare. My writing about health systems and social determinants has been published in the Harvard Business Review and in the New England Journal of Medicine — Catalyst.
Sarah Caldwell
I studied biomedical engineering at Yale, but like to give a shoutout to my un-official and self-declared minor of "healthcare equity & access" – because that's the bulk of the other classes I took, which inspired me to join McKinsey. I've been at McKinsey for the last three years working with private and public sector healthcare clients on workforce operations, patient access (incl. RCM), COVID-19 crisis response (since March 2020), and behavioral health crisis response (ahead of 988 launch in July 2022).
Letícia Rubinstein Cavalcanti
After pursuing a double engineering degree from Universidade de São Paulo, BSc. (Brazil) and Politecnico di Torino, MSc. (Italy), I started my career as a management consultant at McKinsey & Company. At McKinsey, I joined the Social Impact, Healthcare and Public Sector Practice (SHaPe), and among some healthcare projects, I had the special opportunity to play a direct role in containing the collapse of Brazil's public health system near Brazil's COVID-19 pandemic peak. My passion for healthcare became the center of my career mission when I experienced my own run-in with the healthcare system. I became driven like never before to transform the health sector so that everyone can benefit from the same healthcare that saved my life. After nearly 6 months of medical leave, I returned to work soughing hands-on impact in Brazil's healthcare as an M&A and new business development specialist, via a McKinsey secondment, at Grupo Oncoclinicas (OC), a group of Brazilian oncology clinics and hospitals controlled by Goldman Sachs in its IPO (Initial Public Offering) milestone. I designed and led the growth strategy for Precision Medicine (PM), whose mission is to beat cancer through genomic tests to detect different mutations early. I have worked at OC's M&A team for a year until the beginning of my MBA journey at Wharton.
Sahil Chaudhary
I am passionate about improving access to healthcare given my own childhood experiences with severe asthma. To better understand the challenges facing patients and the broader U.S. healthcare system, I majored in healthcare management and policy at Georgetown University. As a student, I co-authored a peer-reviewed article on strategies nurses use to prevent opioid addiction and presented that research at several scientific conferences. After graduation, I spent three years in the U.S. House of Representatives as a health policy advisor to Members on the Energy & Commerce Health Subcommittee. I then served as a drug control policy advisor to the leaders of the U.S. Senate Caucus on International Narcotics Control, focusing on the public health, foreign policy, national security, and financial aspects of the U.S. drug epidemic. During my congressional tenure, I helped pass eight laws that touched on medical innovation, healthcare access and public health. As a lifelong Virginian, I was honored to be appointed by Virginia's governor to the Board of Health Professions that coordinates policies and regulations for different healthcare licensing and credentialing boards. I was also appointed to the Health Systems Agency of Northern Virginia that advises on proposals to expand or change medical services.
Daphne Cheung
Born and raised in Vancouver, Canada, I spent my whole life there until I moved to Philadelphia to pursue my Bachelor's and Master's degrees in Bioengineering at Penn. During those 4 years, I conducted research in dermatology and neuroblastoma, and developed a proof-of-concept for a new low-cost tuberculosis diagnostic for my senior design project. Inspired by my childhood delights with Scholastic and National Geographic Kids, I also started an organization that wrote, edited, designed, and published a kid's educational magazine, and distributed it for free to underfunded schools in West Philadelphia. Upon graduation, I moved to San Francisco to join the Boston Consulting Group where I have worked exclusively within the MedTech practice (by choice!) for the past 3 years. Although confined to a singular practice, my experiences have been broad, ranging from market opportunity sizing for cardiac devices, to pricing strategy for molecular diagnostics, and healthcare data asset due diligence in the oncology space. Most recently, I have been working with a company in the diabetes space to support launch for their next-gen product.
Brian Cortese
I grew up in Kennett Square, PA and graduated from Northeastern University in 2019 with a B.S. in Biochemistry. From sophomore year until graduation, I worked either part- or full-time at the Gordon Center for Medical Imaging developing novel imaging platforms for immunologic disease while taking classes towards my degree. Additionally, I explored my love for teaching and mentorship to become the founder of the Northeastern University PreHealth MCAT course with the goal of providing free MCAT tutoring for students, by students. After I matriculated to the Perelman School of Medicine at the University of Pennsylvania, my love of teaching continued through development of the Gross Anatomy curriculum both at the Perelman School of Medicine and the Penn-affiliated medical school Vin University in Vietnam. Additionally, my interest in health care payment structures and value-based care flourished. I am actively engaged in various projects under the mentorship of senior fellows at the Leonard Davis Institute including Dr. Neil Sheth and Dr. Aaron Schwartz. My academic research interests are rounded out with Urology-specific projects focused on oncology and congenital disease.
Benjamin Davis
I grew up moving between New Jersey and New York City as part of a half-Canadian family (my mother is from Montreal, and my father is from New Jersey) before attending Brown University for undergrad. At Brown, I had a liberal arts experience, switching between many majors before realizing I had completed almost all of the requirements for Urban Studies. This made my final decision to become an Urban Studies concentrator very simple. After graduating, I spent ~1.5 years at IQVIA in their consulting group before moving to a boutique life sciences consultancy, Acsel Health. As a consultant, I focused on helping pharma and biotech companies of all shapes and sizes with their commercial and portfolio strategies. This included projects ranging from teaching an emerging biotech how the U.S. healthcare system works to building out the pharmaceutical portfolio for a medical device company looking to expand their business, along with many others in between.
Karyll Davis
I was born and raised in San Francisco. I possess a Bachelor of Science in Engineering in Bioengineering and a Master of Biotechnology from the University of Pennsylvania. I started my career in life science strategy consulting at Putnam Associates, where I advised a variety of biopharma clients on key dimensions of commercial strategy ranging from new product planning to market access and pricing. At Putnam, I managed teams of junior employees as well as client relationships. I also have experience in business and corporate development at Pyxis Oncology, where I helped in-license a preclinical immuno-oncology monoclonal antibody. I am passionate about the potential for innovative therapeutics to drastically improve patient outcomes and hope to use my MBA to accelerate the development of life-changing therapies.
Seth Feldstein
I grew up in St. Louis and later graduated from Indiana University's Kelley School of Business with a degree in finance and as a member of the Investment Banking Network. After my time in Bloomington, I began my career in investment banking at Waller Helms Advisors, a Chicago-based firm focused on the insurance and healthcare services sectors. At the height of the pandemic, I sought a way to more closely engage the healthcare sector and moved to Louisville to join Humana's Corporate Development team. I spent the next two years with this team executing Humana's strategy through acquisitions, venture capital investing, and developing strategic partnerships. My primary sectors of focus were home and behavioral healthcare, with a lens on identifying the best settings for care and creating the infrastructure to coordinate delivery. Notable projects include the acquisition of OneHomecare Solutions and creating a new behavioral health company focused on the senior population with funding and strategic support from leading healthcare-focused investment funds.
Rachel Feller
I grew up in Manhattan, New York City before attending Tufts University, where I graduated with a double major in Psychology and Economics. I've always had a passion for human behavior and mental health but knew I didn't want to pursue clinical psychology long-term, so I applied these interests at Deloitte Consulting, where I spent 3.5 years pursuing Customer & Growth Strategy engagements, primarily with biopharma and healthcare (payer, provider, specialty pharmacy) companies. Through my time at Deloitte, I became incredibly interested in the behavioral healthcare space, contributing to client engagements and product development in digital health and innovation, and shaping the firm's perspective around the Future of Behavioral Wellbeing. Prior to Wharton, I pursued my other main passion, food, through a 5 month Strategy & Operations externship at Tomorrow Farms, an early-stage startup on a mission to transform the future of food with products and brands that are better for humans, animals, and the planet (and founded by a Wharton HCM grad!) In addition to confirming my desire to join a fast-paced, dynamic, early-stage startup in a strategy & innovation role and combining my love of food with work, this experience has also encouraged me to explore the intersection of food, sustainability, nutrition, and behavioral healthcare in the future.
Wyatt Frasier
I graduated from West Point in 2017 and I commissioned as a medical services officer. I was assigned to work in an infantry brigade in Anchorage, Alaska that specializes in airborne operations in Arctic environments. I led a 42-paratrooper medical team within a reconnaissance unit and helped plan medical operations during combat training exercises across North America. After four years in Alaska, I finished my service in the Army recruiting medical professionals in the St Louis, Missouri area. I loved leading paratroopers and I'm continually grateful for the chance I had to work on teams in the Army comprised of a vast array of backgrounds from across the world. I've spent the time since leaving the Army serving as a chief of staff intern at a New York City based remote video tech startup called ClearMix. At ClearMix I helped build out business intelligence systems and sales operations, and assisted with creating ClearMix's pitch for the series A raise. I want to use the leadership skills I learned in the Army and the business experience I gained at ClearMix to grow business solutions to a growing mental health crisis I saw firsthand amongst the soldiers I led.
Helen Gao
I grew up outside of Baltimore, MD and attended Princeton University, where I studied Economics. After graduating, I joined EY-Parthenon's Corporate and Growth Strategy Practice in New York City. I worked with corporate clients on their growth strategies and market assessments, and supported private equity clients on commercial due diligence projects. As a generalist, I took the opportunity to explore as many industries as I could – with clients ranging from a medical transportation provider to a clothing subscription service to a private university – but found that I was most interested in the technology space. With the professional goals of acquiring deeper expertise in technology and pivoting to investing, and the personal goal of moving somewhere random in my twenties, I moved to Atlanta and joined Primus Capital, a growth equity firm focusing on healthcare and technology. Concentrating in healthcare information technology, I evaluated investment opportunities and worked with portfolio companies to execute strategic projects. Given Primus's focus on growth, the companies I spent time with were well aligned with broader trends in healthcare toward reducing costs, improving outcomes, improving the flow of information, and advancing health equity more generally.
Disha Garg
I grew up in Dallas, TX and after high school, I made the bold choice to move out of my parents' house…to an apartment five minutes away at Southern Methodist University (SMU).
After graduating from SMU in 2018, I moved to Chicago to join William Blair as an investment banking analyst in the healthcare group. At William Blair, I worked with companies across the healthcare value chain, including behavioral health, consulting, payer services, and healthcare technology companies. After two years with William Blair, I wanted to build on my experiences in healthcare M&A and transitioned to Cressey & Company, a middle-market private equity firm focused on the healthcare industry. During my two years with Cressey, I had the opportunity to conduct deep market analysis for a variety of healthcare sectors while also developing as a private equity associate. I supported investment initiatives in the animal health, in-home care, social determinants of health, and healthcare technology sectors, including managing several portfolio companies and leading due diligence and valuation efforts for new investment opportunities.
Lilly Guo
I grew up in the suburbs of New Jersey and attended the University of Chicago, where I completed a dual degree program in economics and computer science. After graduation, I joined BCG's Chicago office with an initial interest in the tech sector, but instead fell into payer/provider and became fascinated by its dynamics and challenges. In 2021, I temporarily left BCG for a secondment on the platform team at B Capital Group, a VC firm focused on growth stage technology startups. Most recently, I worked as a pre-MBA strategy & operations intern at Oshi Health, a digital health startup in virtual GI care delivery. During my internship, I supported Oshi's publication strategy efforts, executing data analyses on the clinical outcomes of their care model with one of their early patient cohorts.
Roni Hacham
I lived in Tel-Aviv my whole life and attended Tel Aviv University, pursuing the Program for Academic Excellence, simultaneously studying two B.Sc. degrees: Biomedical Engineering and Biology, with an emphasis on Neuroscience, graduating Summa Cum Laude. Prior to my studies, I proudly served in the R&D Unit of Security Technologies in the Israeli Defense Forces (IDF), which specializes in developing advanced systems used by the IDF, from development to implementation. I was responsible for multi-million dollar projects – directing and collaborating with high-ranked officers with diverse professional backgrounds. I learned how to embrace opinions, establish my authority, and navigate and resolve conflicts in high-pressured frameworks. Following graduation, I joined the Laboratory for Early Marker of Neurodegeneration at Tel Aviv Sourasky Medical Center and did one of the things I am most passionate about: identifying the source of suffering for patients in the early stages of neurodegenerative diseases by developing and applying innovative imaging devices and designing predicting models to diagnose neurodegenerative diseases. In my work, I provided the rationale for the physicians to determine the most suitable treatment, ultimately easing the patient's pain and hardship. I was fortunate to collaborate with teams worldwide to detect new biomarkers for the identification of these diseases.
Christian Hanson
I went to college at Brown University where I concentrated in economics (with a special emphasis on the economics of global development and health). While at Brown I spent one summer wandering around the basement of the U.S. Capitol as an intern for the House of Representatives. After graduation I joined General Electric, where I rotated across the company, eventually landing at GE Ventures in Menlo Park. I spent this time working on an internal healthcare asset marketplace and a drone startup (which was later incorporated into GE Aviation). Post-GE, I joined Bridgewater Associates as an associate on their Business Planning and Analysis team. Our team partnered with management and the Board in the rollout of a new strategic roadmap in 2019 and then led a restructuring of the firm in 2020 and 2021.
Brendan Heiden, MD
I grew up in Grand Rapids, Michigan. I attended the University of Notre Dame (2014) and studied biochemistry. During undergrad, I was a part-time basic scientist studying breast cancer cell metabolism and metastasis. I also spent a few summers at the Dana Farber Cancer Institute studying cancer immunology. I went to medical school at the University of Michigan (2018). While there, I became interested in early-stage lung cancer. I "matched" into general surgery at Washington University in St. Louis / Barnes Jewish Hospital, which has an accelerated cardiothoracic surgery training program. I am four years through that program. My clinical and academic expertise revolves around thoracic surgery and early-stage lung cancer management. Our recent work has been published in some well-respected medical journals, including the Journal of Clinical Oncology, BMJ Thorax, CHEST, and Annals of Surgery. I continue to work part-time on a research award through the U.S. Department of Veterans Affairs aimed at optimizing outcomes in early-stage lung cancer. In addition to oncology, I am also broadly interested in smoking cessation, lung transplantation, and screening programs. My research interests include big data predictive modeling, quality improvement, dissemination and implementation, genetic risk-stratification, and precision medicine.
Lauren Hochman
I grew up in Fairfield, CT as well as Paris, France, where I began to love learning languages. I completed my undergrad here at Penn, where I majored in biochemistry, focusing my undergraduate research on computational genetics, and minored in healthcare management. I was also a coxswain for men's heavyweight rowing. After college, I worked at the Center for Outcomes Research at the Children's Hospital of Philadelphia (CHOP), applying methods of multivariate matching methods to answer questions about healthcare quality that are not feasible to answer with a randomized trial. My research addressed graduate medical education policy, methods of risk adjustment, and disparities in health outcomes in the United States. After CHOP, I spent the last three years at the Boston Consulting Group in NYC, where all of my work has been in the healthcare practice area. Much of my experience has been in biopharma supply chain and manufacturing (vaccines & biologics, CAR-T, and generics), and R&D strategy. I also supported the US Federal Government for the first 18 months of the COVID pandemic to trace and address supply chain bottlenecks for COVID testing supplies, as well as to plan for vaccine distribution.
Nathan Hsu
I was born and raised in Plano, TX and graduated from the University of Texas at Austin, where I studied Finance and Mathematics. Deciding that I hadn't had enough of Texas, I returned to Dallas after graduation and joined Deloitte Consulting's Strategy & Operations practice. Over my 4 years at Deloitte, I specialized in engagements across healthcare providers, working with large provider groups including academic medical centers, non-profit hospital systems, cancer treatment centers, and specialty hospitals. Through these engagements, I have advised clients on value-based care strategy, M&A, pricing strategy, and price transparency regulation. After seeing the tension between traditional fee-for-service models and value-based care models up close, I gained significant interest in understanding the various incentives across the healthcare ecosystem and tackling the operational challenges they created. In my latter stages at Deloitte, I dove into the digital health space, where I supported the annual planning and commercial product build for a major hospital system while seeing the potential of healthcare technology to enable more accessible care. Alongside leading pro-bono engagements with non-profits tackling food insecurity, I've been further motivated to help build a more equitable healthcare system.
Sanchit Jain
I'm a public health and international development practitioner by profession, economist and South Asianist by training, and history and food enthusiast by choice. I've spent the past four years working as a consultant at Dalberg, advising clients across Asia on a range of social impact issues across health and nutrition, education, energy and digital access and inclusion, and investing.
Saiesh Kalva
I attended college at Rice University in Houston, TX through the Rice/Baylor Medical Scholars Program. There, I majored in Biochemistry and minored in Business, and I had the unique opportunity to work in and around the Texas Medical Center in a variety of capacities. After graduating, I immediately started medical school at the University of Pennsylvania. I have worked at the Penn Center for Healthcare Innovation under Dr. Kathleen Lee, where my project primarily focused on using digital tools to transition care from the clinic to the home, thereby increasing reducing clinic demands, reducing patient inconvenience, and ultimately increasing healthcare accessibility. My passion for this field motivated me to pursue an MBA through the combined degree program; I believe this program will give me a wonderful opportunity to explore medicine through a unique lens amongst peers from so many sectors of life. I look forward to meeting my classmates and learning more about their interests in healthcare or beyond as we all aim to achieve incredible goals.
Colin Kenney
I grew up in Toledo, OH before attending Vanderbilt University where I was pre-med with the hopes of attending medical school. I slowly realized (i.e., after Organic Chemistry) that I was more interested in the business and financial side of healthcare vs. becoming a practicing physician. After graduating, I spent two years in investment banking at Petsky Prunier and Bank of America in the healthcare group in New York. I then moved to a healthcare investing role at Linden Capital in Chicago, where I spent my time evaluating healthcare businesses and collaborating with our existing portfolio companies across various subsectors of healthcare.
Sangho Lee
I've spent most of my career in healthcare consulting – across the US, Asia, and a couple stints in the Middle East and Europe. I have worked across several client industries (oil & gas, chemicals, consumer goods, financial services, tech, and of course healthcare!) and functions (operations, strategy, and many DDs). In the past 5+ years I have been focused on advising clients on healthcare transactions – both pre-transaction due diligences as well as post-transaction value creation / PMI work.
Daniel Letscher
I was born and raised in the cozy/chilly suburbs of Minneapolis. Somehow, I didn't get my fill of winter after those 18 years, so I decided to attend Northwestern University on the frigid shores of Lake Michigan in Chicago. There I quickly realized economics wasn't for me and instead embraced my inner nerd by majoring in computer science. I grew to love the field because of the skills it gives you to solve concrete problems for others using technology. Like many software engineers, after graduation I started my career at a Bay Area tech giant, in this case Oracle. While the weather was a big improvement, I felt myself wishing I could have a more tangible impact with my work rather than being a cog in the big red machine. I decided to move to far-more-exciting Los Angeles and work for a startup, PatientPop, where I was able to have a bigger impact on the young company's direction and work in the nascent digital health space where even small improvements through technology have outsized impacts on patients and healthcare providers.
Cesar Lopez, MD
My name is Cesar Lopez and I've been living in New York the past 5+ years although I am originally from the Washington DC area and went to Stanford for undergrad, where I majored in Biology and minored in Economics. I graduated from medical school at Columbia last year (2021), where I also worked as a clinical research project manager in orthopedic surgery. I stayed at Columbia for residency to specialize in orthopedic surgery, and as a first-year surgical resident at NewYork-Presbyterian Hospital, I rotated with the orthopedic, plastic, cardiothoracic, and general surgery teams. After a year as a resident, I transitioned into a pre-MBA summer internship at a medical device company (Butterfly Network), working in client operations and strategy.
Hope Lu
I have had about two years of experience working in Consumer & HC space within strategy consulting. I have worked on a pricing case for a snacks company (you can partially blame me for more expensive chips depending on where you shop), pharma ops manufacturing, public sector, a generics divestiture, and a medtech case. Prior to consulting, I have had a few months of experience in HC investment banking and working in Regulatory Affairs at a pharma company.
Lucy Luo
I was born and raised in Chengdu, China (a city famous for its spicy food, pandas, rich culture and high ratings for liveability). After graduating from business school at National University of Singapore, I worked for 4yrs in Singapore in corporate banking as a Credit Analyst and in a global investment firm Temasek supporting the CXOs. With a burning passion for solving problems and an intention to pursue meaningful work, I then pivoted my career to join BCG's healthcare consulting and relocated to Tokyo, Japan to be with my SO (still struggling to survive due to my poor Japanese). For the 3yrs+ at BCG, I supported multi-national and Japanese Pharma (70%) and Medtech (20%) companies, as well as Big Tech in Healthcare (10%) across various topics (e.g., market entry / growth strategy, product marketing / launch plan, corporate scenario planning, M&A and organizational transformation). In a few BCG projects and during my volunteering work with ICF (a national rare disease patient organization in China), I was also immersed in the challenges surrounding rare disease patients. While momentum is building in recent years, bringing attention and resources, I believe much is still left to be done in this area.
Evan Marks
A proud Philly native, I was born and raised in the suburbs just west of the city. I knew I was interested in data and saw marketing as an interesting creative outlet to pursue within business, leading me to major in Operations & Information Management / Marketing at Georgetown University. Upon graduating in 2014, I took a role with CEB, a research firm, with offices literally overlooking my old college campus (too close!). After a brief stint there, I decided to look for a more traditional project-based consulting model, and I stumbled upon ZS, a consultancy focused on addressing life sciences business challenges. It was at ZS that I developed a passion for the business of healthcare, as I advised biopharma sales and marketing leaders in their strategic decision-making through design, management and execution of end-to-end market research and primary/secondary data analysis. After ~5 years with ZS, I sought a more entrepreneurial model that only a boutique could provide, leading me to Vynamic, a healthcare industry management consultancy headquartered in Philadelphia. During my ~2.5 years with Vynamic, I focused on product launch and digital health/tech strategy, further solidifying my desire to pursue the digital health space.
Moira McChesney
I was born and raised outside of Philadelphia before going to the University of Pennsylvania where I studied Nursing with a minor in Health Care Services. I always was interested in the business side of health care but had always planned on working as nurse prior to moving into management. However, while at Penn my favorite classes were those I took in the Wharton School. I then had the opportunity to work at Independence Blue Cross where I was able to use my clinical knowledge while increasing my data analysis skills. I then decided to pursue Health Care consulting at Accenture to further develop my skills while gaining business experience. Over the past three works at Accenture, I have specialized in Value Targeting work which aims to reduce costs through identifying saving opportunities through a data driven approach, creating comprehensive solutions, implementing project plans, and tracking savings. Recently, I have led several initiatives aimed at tightening Utilization Management controls for a National Medicare Advantage Plan.
Mitchell McCollum
I grew up in New Hope, Pennsylvania and attended Georgetown University for my undergraduate degree, where I majored in Finance and Accounting. After graduating from Georgetown, I moved to Los Angeles to begin my career in investment banking as a generalist, and quickly developed an interest in healthcare. After one year in LA, I moved back to the east coast to join Leerink Partners in New York City. With Leerink I advised companies across healthcare verticals on mergers, acquisitions, and capital raises. After falling in love with healthcare over two years with Leerink, I transitioned to private equity and joined WindRose Health Investors, a middle market investment firm focused on healthcare services businesses that provide cost effective solutions to payers, providers, patients, and life sciences companies. With WindRose, I invested in a number of companies, with a focus on payer and provider services businesses. I also had the privilege of partnering with a number of portfolio companies and management teams as we worked to develop innovative care models, scale technology infrastructure, executed add-on acquisitions, and pursue strategic partnerships.
Tommy McGrath
After graduating from Vanderbilt, I spent two years in investment banking at Houlihan Lokey. After Houlihan, I moved into private equity at Five Arrows Capital Partners, the merchant banking arm of Rothschild & Co. At Five Arrows, I focused on healthcare and software investments.
Nicholas Mehta
Growing up in Toronto, I always had a passion for chasing both the Healthcare and Business worlds and attended Western University to pursue a Dual Degree in Medical Sciences and Business Administration. Having explored chasing both passions independently, I was never able to pick one and eventually settled on trying to combine the two in the world of Healthcare Investment Banking. However, my dream of working in New York was dashed soon after it came to life as the US immigration rules were tightened and I was shipped off to London to work with Citigroup's Healthcare Investment Banking team. I spent two years working with companies across Europe doing pharmaceuticals, MedTech, and services with M&A and capital raising. Looking to get closer to the action and more deeply involved with companies, I made the pivot to TPG Capital as an early member of the Healthcare Investment team. In this role, I have had the chance to work on several investment opportunities and several thematic research pieces including building out the team's understanding of the diverse generic pharmaceutical landscape across the continent.
Karan Naik
Born in Pittsburgh, Pennsylvania but grew up primarily in Dayton, OH. Attended Ohio State University and graduated summa cum laude with a B.S. in Biomedical Science. During undergrad, I spent four years studying precision cancer diagnostics and therapies in a translational research lab. This experience led me to a role evaluating biotechnology IP and assessing commercial opportunities as a Life Sciences intern at the University's technology commercialization office. The interdisciplinary culture at Penn drew me here for medical school and during my clinical rotations, the global pandemic began. This prompted me to seek out a full-time fellowship role at McKinsey & Company where I served biopharma clients on a variety of R&D, clinical, and commercial initiatives. Currently, I am working in business development at BigHat Biosciences to support the development of novel biologic drugs guided by ML characterization with rapid wet-lab feedback in a variety of therapeutic areas.
Allison (Ng Zhou Ling)
I have been working in consulting for about 5 years. I've covered multiple industries including healthcare, oil and gas, telco, consumer goods etc. In the summer right after my undergraduate studies, I did an internship with the World Health Organization in Geneva.
Mohammed Omer
In my most recent role, I led Healthcare and Biopharma at ADIO, bridging foreign investors with Abu Dhabi's ecosystem of sovereign wealth funds, healthcare providers, academia, and of regulators. I also assessed companies for funding drawn from our innovation fund. I analyzed the socio-economic impact of projects and built cases for funding them. Before that I spent 6 years with the healthcare business unit of Mubadala, an Abu Dhabi sovereign wealth fund. There, I worked on managing a portfolio of 7 healthcare provision companies, strategic acquisitions of new businesses and facilities, delivering performance improvement projects in quality and profitability, advising the government on reimbursement reform, and developing growth plans for new service lines (my first project was a hair transplant business, to this day my inbox is full of texts from companies I researched – do not use your personal cell for due diligence). My first foray into work at a healthcare facility was at the age of 12 when I delivered daily newspapers at an elderly assisted living village. After that I worked part time as a volunteer at a large NHS hospital in the United Kingdom, rotating between medical and surgical units, administration, and research.
Andrew Parambath
I grew up in Collegeville Pennsylvania and was an avid fan of basketball at a young age. I had a dream of going to the NBA but decided that wasn't going to happen when I got benched in high school. I decided I would pursue my other passion of medicine. I went to college at the University of Pennsylvania where I majored in biology. I spent 4 years working at a vascular biology lab investigating therapies in vascular biology and cancer thinking this was my interest in medicine. At the same time, I was also heavily involved in teaching with Breakthrough of Greater Philadelphia. I fell in love with education and decided to pursue teaching through Teach For America after college. While being a teacher, I saw a lot of inequity in the classroom not only in education but also in healthcare. I decided to pursue a career in medicine where I could not only provide care to low-income populations but aspire to create solutions that would address inequities in healthcare. While at Penn, I worked at the innovation center designing digital tools and implementing clinical programs that helped improve the delivery of care and improve access for low-income populations.
Sonia Parekh
I grew up in Singapore and moved to New York to complete my undergraduate degree at Columbia University. After graduating in 2017 with a B.A. in Economics, I joined Credit Suisse's Healthcare investment banking group and worked on M&A, equity, and debt deals across biotechnology and healthcare services. After my 2-year tenure at CS, I wanted to work with earlier stage companies to get more hands-on experience scaling businesses operationally and financially, so I joined Longitude Capital, a healthcare dedicated venture capital firm. I have spent the last two and a half years there working with founders to commercialize clinical care models across behavioral health, and disease specific indications. During my time at Longitude, I lead and supported deal execution from sourcing to funding and worked closely with portfolio companies post-funding to develop commercial strategy plans and assess growth opportunities.
Aniket Patel
I grew up in the rustic yet bustling town of Lancaster, PA, or more commonly known as Amish Country. Despite the peaceful life suburban Pennsylvania afforded me, I decided to expand my horizons and attend the University of Pittsburgh where I studied Bioengineering. To further expand my horizons, I moved to Mumbai, India and lived like a monk while studying Comparative Eastern and Western Philosophy for two years. After these transformative years, I began my professional career as a Pharmaceutical Scientist for Eurofins Scientific where I conducted various drug product testing and development. After my time in the pharmaceutical industry, I obtained my Masters in Bioengineering from the University of Pennsylvania and joined Deloitte Consulting, LLP upon graduating. At Deloitte, I focused on serving Life Sciences and Healthcare clients across numerous strategy engagements. My favorite project was at the National Institutes of Health where our team provided strategic support to academic research labs developing rapid COVID-19 diagnostic tests during the height of the pandemic. We helped these labs spin out start-up companies and obtain venture capital funding to accelerate the development, clinical approval and manufacturing of their diagnostic tests.
Hagen Puller
I graduated college with the plan to enter medical school, but also with the understanding that some of my most rewarding experiences took place beyond the realm of direct patient care. I remember one particular seminar class offered 1:1 interactions with leadership at Vertex Pharmaceuticals to discuss decision-making that led to the success of an investigational cystic fibrosis drug. I loved the "quest" of it all—a journey shaped by a thousand puzzles. But I was also frustrated trying to rationalize the trial elements that, from a medical evidence perspective, were not ideal. The flaw was in my knowledge base, not the trial design or rollout, and I realized there was a ton of optimization taking place beyond the science. So, I spent a year between college and medical school working at an industry-sponsored clinical research site in Boston. My main role was coordinating our site's contingent of a Phase III IND trial for treatment of binge eating disorder. Given the company's early growth stage, I was expected to liaise with the pharma sponsor, CROs, and IRB. For better or worse, I was often the sole company representative in these discussions, and by the time this autonomy had compounded over a fast-paced year, I was forming a foundational framework for trial design and implementation. Now three years into med school here at Penn, entrenched in all the workings of a large healthcare system, I'm excited to further explore avenues through pharma and clinical research.
Jenee Rideaux
I was raised by educators and healthcare professionals who showed me a clear picture of how our social systems don't work. I have always felt drawn to healthcare and how I can build towards something better. After volunteering with patients, I quickly realized that, due to my discomfort around blood and many injuries, I was better suited for the operational side. I spent 6 years at Huron focused on improving acute and ambulatory clinical operations, care coordination, and patient experience across the US. After Huron, I joined Olive to design AI products to support clinicians and identify the most impactful products for each organization. I also evaluated the product scope and expected customer demand of Olive's potential partners. In early 2022, I started a fellowship at Alumni Ventures – sourcing deal flow and completing due diligence on pre-seed to series B digital health ventures. Pre-MBA, I interned with a pre-seed digital health venture – designing their pilot program to help patients make lifestyle changes to alleviate menopause symptoms.
Jeffrey L. Roberson, MD
I grew up outside of Richmond, VA and stayed in Virginia for college at UVA. Medicine was always my plan, and I developed a love for surgery during medical school. I am energized by the opportunity to tangibly fix a problem, which is unique to surgery, and that interest has similarly attracted me to management. I will continue as a research resident at Penn during my time at Wharton and am actively involved in health services and outcome research as well as medical education. I will be the administrative chief resident 2022-2024.
Margaret Rollins
I grew up in Philly and headed north to Hanover, NH for college. At Dartmouth, I studied history and art history, was the captain of the women's club water polo team, and perfected my polar plunge in Occom Pond and the Connecticut River. After graduation, I moved to New York and joined Oxeon Partners, a firm that helps build and scale impactful healthcare companies by connecting people, ideas, and capital. After four years of executive search with some of the best and brightest entrepreneurs, investors, and HCIT organizations, I had an itch to jump into a startup myself. In 2019 I joined Eleanor Health, a comprehensive value-based organization reimagining how we treat mental health and substance use disorder. As the 9th employee, I wore many hats across ops, strategy, and growth. During my 3 years at Eleanor, my responsibilities ranged from leading our Growth Ops team, launching Eleanor in six new markets and countless communities, implementing five novel population health contracts, standing up our account management function, serving as the Interim Director of Operations for Ohio, and leading special projects with our Senior Leadership Team.
Thomas Ross
I was homeschooled in rural Michigan before attending high school and college in Atlanta, where I studied Industrial and Systems Engineering at Georgia Tech. After graduation, I began my career with Teach For America in Miami teaching 7th-grade math (my fun fact is that I taught but never "attended" 7th grade). Teaching at a Title I school developed my leadership skills and informed my mission of improving health care access in underserved populations. Since then, I have worked for Deloitte Consulting's health care practice. Initially, I contributed to financial and clinical transformations at large health care providers. I then focused on strategic partnership work across the health care ecosystem. This included a growth strategy for a large technology company entering the health care space, an international lab joint venture, and a plan's partnership with a primary care startup. I concluded by developing Deloitte's investment thesis for a novel genetic research initiative in collaboration with one of the founders of the Human Genome Project. While at Deloitte, I co-led the Atlanta Office's pro-bono practice which introduced me to inspiring non-profit leaders as we initiated a dozen projects a year.
Nirav Sampat
I grew up in Scotch Plains, NJ and graduated from Stevens Institute of Technology with a Masters in Systems Engineering and a Bachelors in Mechanical Engineering. After graduation, I moved to New York City and joined Deloitte Consulting in the healthcare practice. Throughout the four years that I spent with Deloitte, I worked on a variety of engagements across strategy, operations, and technology consulting roles focusing on growth strategy, business transformation, technology strategy, and digital enablement. I've primarily worked with clients in the health plans and healthcare technology sectors on large scale market entry, process optimization, product design, and business case initiatives. My client engagement experience includes defining growth and go-to-market strategies for self-funded commercial health plan accounts, building a digital transformation strategy for a healthcare technology services provider, designing the member experience for an ACA Marketplace entry program, and leading analytics and process design of a fully custom cloud-based claims processing solution.
Alexis Saucy
I am born and raised in Zurich, Switzerland, with Greek and Italian background. After my MSc in neuroscience, I have been with BCG for 3.5 years, focusing on healthcare and private equity. As part of this, I have found projects the most inspiring which had direct impact on patients, such as advocating for value based healthcare, facilitating market access for drugs in the rare disease space, etc. – I would like to continue working in this environment going forward as well.
TJ Schmidt
I was born and raised in the suburbs of Chicago, and I went to UNC for undergrad where I double majored in business and computer science. After UNC, I spent 3 years at Bain in the Atlanta office. At Bain, I worked on projects in a variety of industries including healthcare provider services, P&C insurance, and industrial distribution. I spent the plurality of my time at Bain in the Private Equity Group where I helped advise PE firms on buyouts of healthcare companies. During my time at Bain, I completed a 6-month externship at Ginkgo Bioworks's startup COVID testing business. In this role, I sold pooled COVID testing programs to K-12 schools. After Bain, I joined the strategy team at MyEyeDr, which is one of the largest consolidators of optometry practices in the US. My work at MyEyeDr focused on building strategic partnerships, evaluating companies for acquisition or investment, and developing our strategy to enter new service lines.
Kunal Shah
I first became interested in the biomedical sciences after watching a PBS documentary called 'Cracking the Code of Life' in a middle school science class. After this interest drove me to spend time working on research in computational neuroscience and breast cancer screening policy as an undergraduate student, my curiosity in the role of the private sector and government in driving biomedical innovation led me to my role as a Business Analyst at McKinsey, where I worked on strategy and due diligence studies focused on novel therapeutics addressing rare & life threatening diseases for clients in North America, Asia, and Europe. The work was interesting and fulfilling – but I missed delving into technical problems myself, and an opportunity to build Data Products at Foundation Medicine, a cancer diagnostics company, appeared to be a great way to bridge the strategic thinking I gained from McKinsey with the technical and scientific problem solving one experiences while in the lab. At FMI I developed novel Clinical Decision Support applications with engineers, data scientists and cancer biologists, and also managed a web-based platform for genomic data analysis used by biomedical researchers across the private and public sector.
Jimmy Shah
I grew up in a small town called North East, Maryland, where I developed a passion for problem-solving. I frequently found myself wanting to build things with my hands, taking apart anything my parents didn't like, and thinking about ways to improve everyday items around the house. From there, I pursued a dual-degree program with Emory University and Georgia Tech for degrees in Biology and Biomedical Engineering. I was heavily involved in volunteering with various medical organizations, researching drug-delivering microparticles, and developing rehabilitative medical robotics.
After graduating, I began working at Longeviti Neuro Solutions, a biotech company focusing on creating innovative solutions for brain surgery. I was involved in creating numerous medical devices relating to wireless brain mapping, neuroimaging, cranial reconstruction, and neural stimulation. I was fortunate enough to be involved with all facets of medical device development, including design, regulatory, manufacturing, sales, and distribution. More recently, I have been working with a start-up company to create innovative medical devices that could streamline intraoperative procedures for orthopedic and neurosurgery.
Lovely Sharma
I was born and raised in Jaipur, India, and went to IIT Dhanbad for my Undergrad (Major: Petroleum Engineering), graduating with a gold medal. From there, I joined an oil and gas services multinational firm, Schlumberger in 2014. I worked out some of the most remote places on earth – offshore rigs to onshore villages and observed the lack of basic healthcare facilities in these locations. During the same time, I also witnessed the struggle my family went through in securing healthcare for my mother, making me realize the gaps in healthcare infrastructure in India. This motivated me to pivot to the healthcare industry as I joined a Series B startup, Pristyn Care (then struggling through the economic downturn caused by COVID-19). Pristyn aims to provide end-to-end assistance in a patient's surgical journey. I worked as an intrapreneur and launched a new business vertical from scratch, treating 60,000+ patients. I also piloted a few cross-functional projects within the company and assisted in growing Pristyn to a billion-dollar firm. Following my work at Pristyn, I joined Sagana, a global impact investment advisory firm as an Investment Manager, sourcing and investing in healthcare businesses across the globe.
Avani Singh
After graduating from Stanford, I moved back to India and joined McKinsey during the start of the Covid-19 pandemic. Unfortunately, a nationwide lockdown was announced on the first day at my job, and I spent my entire tenure on my couch. Yet, I took a lot away from my experience at McKinsey – exposure to different companies and industries, virtual meet-ups with incredible people from across the globe and the ability to use excel efficiently. Halfway through the year, I began to get restless seeing the detrimental effect the pandemic was having on the country – especially on people who did not have the luxury of staying 'home' and affording basic amenities. I started my company, SpiceHealth, in November of 2020 which revolutionized RTPCR testing in India, dropping down prices by 80% and providing access in the remotest areas through a mobile model. SpiceHealth conducted over 6 million tests within the span of 1.5 years. Today, in addition to testing beyond Covid, SpiceHealth operates Smart Health Centers in tier 2 and tier 3 cities across India.
Nikkie Singh
I grew up in South San Francisco, California, the "Birthplace of Biotech," and fell in love with chemistry in high school. I went on to major in chemistry at UCLA, conducting research in drug development throughout college. I initially planned to get my PhD in organic chemistry but pivoted and joined Deloitte Consulting post-grad. At Deloitte, nearly all my projects were in launch and growth strategy for different therapeutics at pharmaceutical companies. I love brand strategy work in the life sciences space and I especially love conducting primary research, including deploying surveys to or interviewing HCPs and patients, to bring key insights to clients. A large portion of my work has been in rare disease and oncology. My experience working with clients that are using groundbreaking science like CAR T-cell therapy has particularly inspired me and I want to support the translation of scientific innovation to real-world impact in pharma. I have also had the opportunity to manage new analysts on consulting projects; these experiences were more fulfilling than I could have ever imagined, and I realized, in addition to life sciences work, I am also passionate about being a strong manager and mentor.
Ariel Skeath
Most recently I worked at growth equity firm LLR Partners (here in Philly!), where I focused on healthcare and education technology investments. Prior to LLR I worked at impact investing fund Yunus Social Business in their East Africa hub office. Previously I was a consultant at BCG (nominally based in Boston, but in practice working with clients from Asia to Latin America), with casework across technology, education, healthcare / pharma, infrastructure, logistics, and private equity diligence. Earlier in my career I worked in global corporate finance (Discovery Communications, DC), market intelligence consulting (Signals Analytics, Israel) and program coordination (St. Mary's College program in Italy).
Nick Skerritt
Aussie. Experience in Investment Banking and strategy in Seniors Care. Mental health advocate.
Growing up in Sydney, Australia, I attended the University of Sydney and received a Bachelor of Commerce (Liberal Studies). I started my career in EY's M&A team in Australia, where I focused on health, tech and other growth sectors. Of note, I led the sale of emergency medical services business and advised the founders of a family-owned primary care business on its sale to one of Australia's largest PE firms. I also obtained my Chartered Accounting qualification and was appointed as my division's Mental Health First Aid officer, responsible for over 400 people. Working in the mid-market, I was able to see the best (and worst) of businesses – from strategic direction, capital allocation, financial management, operations and HR. It is here that I really became interested in a hands-on, operational role within a business. Whilst at EY, I used my spare time to work with a disability fashion start-up in an advisory capacity. I facilitated $700k debt and equity raise on favourable terms to expand business to broader disability products, helping it reach ~$5m revenue and reach 6,500+ customers in 2 years. For the last 6 months, I have transitioned into an operational Strategy role within a residential seniors care company. I have worn many hats here; executing on a $40m acquisition, implementing a new management reporting platform and successfully commencing a pivot on strategy to cross-selling higher acuity care into retirement villages.
James Soo, MD
I was born and raised in London, England (bar a few years spent as a kid in Malaysia) and went to medical school at Imperial College London. My original plan was to become an oncologist so my research electives were focused around this but I also spent some time working at a prescription delivery startup (akin to PillPack in the US) and at an early stage VC deep-diving into the digital health space. These experiences opened my eyes to the potential of technology to shape healthcare. Following medical school, I spent two years practicing as a physician in Cambridge for the UK's National Health Service before jumping on an opportunity to join Lucence, a post-Series A funded liquid biopsy/cancer genomics startup dual-headquartered in Palo Alto and Singapore. Like a lot of early-stage startups, my role traversed multiple functions: from designing clinical trials with our academic partners to iterating on our gene panel with oncologists to building out our sales and marketing functions in the US and authoring our evidence dossier for Medicare reimbursement.
Samantha Spear
After growing up in the Philadelphia suburbs, I attended Brown where I majored in Biology. I started my career in healthcare sector market research. I worked in a client services role supporting consulting engagements and private equity due diligence across the healthcare ecosystem. More recently, I have spent time working at two healthtech startups, Verana Health and TrialSpark, which are both focused on utilizing data and technology to improve clinical trial efficiency. My roles have been concentrated around commercial operations and account management, supporting teams at large pharma and biotech customers. At Verana, I was also heavily involved in commercial and product strategy for the clinical trials business unit, supporting the executive team in roadmapping and market sizing/segmentation exercises to drive short and long term planning. I have also completed a pre-MBA internship at a seed stage startup in the healthcare payments space where I have led customer success and onboarding operations for early partners.
Veronika Stattin
Born and raised in Rome, I moved to NY to study at Columbia, where I got my BA in Neuroscience and Behavior and was on the pre-med track. After a volunteering experience in Uganda shadowing an orthopedic surgeon, I understood that I wanted to work to improve patients' lives but not as a doctor.
I joined BCG Milan in September 2019, and since day one, I have been part of the Healthcare practice where I was able to keep my passion for science alive. Only when I conducted a project to expand the portfolio of a rare disease company, I realized that that's what I wanted to focus on. Being able to look at early-stage pharma projects (preclinical stage and phase I-II) and analyze what drug would be the most efficacious in responding to patients' unmet needs, was something that felt truly satisfying. I was able to pursue my interest in science; spending time talking to doctors and reading papers to understand the mode of action of different drugs, while also thinking about the commercial implications, creating business plans and envisioning potential partnership and M&A deals. From that moment on, I have tried to work on portfolio expansion projects as much as possible, scouting the market for the next disease-modifying drug. I particularly like these types of projects as I feel like I can have an impact on patients, helping promising early-stage projects to get the financial backing from larger pharma and be able to arrive on the market.
Luke Thompson
I grew up in South Carolina and graduated from the University of Georgia. After graduating, I worked at Citi's healthcare investment banking group in New York, where I advised on hospital acquisitions and biotech IPOs. I then moved to Staple Street Capital, a generalist private equity firm in New York. After three years of LBOs, I briefly joined Color, a large startup focused on public health, to help lead the company's M&A efforts.
Jonathan Wakim
I was born and raised in the sunny beachtown of Melbourne, Florida to Lebanese immigrants. My mom is a physician, which initially turned me off from the medical field, but I came right back to it when I started exploring different career paths during my time at the University of Florida. I joined a research lab focusing on developing mixed reality simulators to train physicians how to perform procedures. I learned the role that technology plays in healthcare and the dire need for physicians to be involved in the development and implementation processes. It was here I became fascinated in exponential tech such as AI, AR/VR, and wearables. I then went on to pursue my MD here at the Perelman School of Medicine in the fall of 2019. Since being here, I've worked on various projects with digital health such as using wearables for remote patient monitoring and using mixed reality headsets in the interventional radiology suite. I worked with Clinarify, a student run start-up, as a business development intern and also served as an investor within the Penn Wharton Investment Fund.
David Wang
My interest in healthcare started while I was a pre-medical student at Harvard. After years of lab research, EMT training, and far too many hours of organic chemistry, however, I decided to explore other paths that didn't involve a decade of medical school and residency. This pivot led me to the world of PowerPoint decks and collared shirts as a management consultant. While I started as a generalist, I was able to resuscitate my passion for healthcare with McKinsey's healthcare practice. During my time there, I had the opportunity to work with major hospital systems, private equity investors, and, most meaningfully, state governments to expand COVID testing capacity and vaccination during the pandemic. Though healthcare consulting was an immensely valuable experience, I also wanted to gain experience as an operator while exploring the growing digital health ecosystem before business school. In March 2021, I decided to join Facebook's Health Tech team – and while the metaverse may still be years away, I've had the opportunity since then to grapple firsthand with the challenges facing Big Tech companies trying to make positive health impact at scale.
June Wang
I was born and raised in New York City by immigrant parents. Helping my parents translate medical jargon into basic Mandarin words sparked my desire to try to understand the complex U.S. medical system and look for ways to improve it. After graduating Barnard College, I took that interest and sought to understand the business side of healthcare as an Investment Banking analyst at BMO Capital Markets. I helped small and mid-size biotech, pharma, and healthcare services companies raise capital and consider merger and acquisition strategies. Working with early stage companies inspired me to join an emerging startup called Criteo, an AI-based marketing technology company. As a strategic finance partner, I supported executives with analysis to determine which new product ideas to invest in. Being a part of these decisions gave me a better appreciation for the entrepreneurial journey. That appreciation informs the investing I do now at Medtronic's corporate venture capital arm. I invest in medical device startups from around the globe with a focus in cardiovascular, neuroscience, and oncology. I love learning about new technologies and working with founders to develop products that improve patient lives.
Kerone Wint, MD
I am a medical doctor with 8 years of clinical experience in Jamaica's public healthcare system, involving Family Medicine and Reconstructive Surgery. During my time there, I performed 700+ surgical procedures, interacted with the people of my country in some of their most vulnerable moments and enjoyed their friendship.
Kristin Wong
Born and raised in Long Island, NY, I moved to the West Coast to attend Stanford, where I graduated with an B.A. in Human Biology. I was initially pre-med and as a volunteer at Stanford's Emergency Department, I gained a first-hand account of the unmet needs of patients and connected them to local resources in the Bay Area to support them. After developing an interest in the business side of healthcare, I decided to work in life sciences strategy consulting at ZS Associates after graduation. In this role, I partnered with pharmaceutical clients by leading market research with providers and patients to inform business development and commercialization decisions. Through this experience, I strengthened my knowledge of market dynamics and consumer drivers and barriers to care across therapeutic areas, including viral and inflammatory diseases – most recently, I focused on developing data-driven marketing strategies to achieve and maintain competitive advantage in the COVID-19 treatment market. At ZS, I also executed strategic planning workshops with global clients to inform go/no go clinical trial decisions for pipeline assets.
Annie Xu
I grew up in the suburbs of Philly but have lived in Center City since graduating from college and recently moved to Old City. Throughout my time at Yale, I grew increasingly interested in the field of mental health both for academic and personal reasons. I began devoting my time as an undergraduate towards volunteering for our university's mental health hotline and becoming a first-year counselor. While I remained interested in the mental health space, I decided to first join BCG upon graduating to build up my analytical and leadership skills, where I gained experience working in the public sector and healthcare industry. Years later, I decided to return to school to pursue my long-term goal of supporting populations in need of quality mental healthcare. I am currently enrolled as a dual-degree MSW and MBA student so that I can both increase my clinical experiences as well as better understand what is needed at a systematic level to increase access to mental healthcare and improve its delivery. Over the previous school year and my summers, I worked at two mental health start-ups that tackled America's mental health crisis with different services and ideologies.
Laan (Rainbow) Yeung
I've moved a lot growing up, most recently spending the past two years with my family in Bethesda, Maryland. After college, I spent two years at McKinsey & Company launching and scaling healthcare organizations, where I helped bring one of the mRNA COVID vaccines to market (it was unbelievable being in the control tower at the time of our EUA approval!) and to help distribute it. I've also dabbled in projects relating to Aerospace & Defense and the public sector during this time. In this past year, I was a Strategic & Product Marketing Manager at Ruggable, as well as the founder of Odyssey Notebooks, a fine stationery company. I've always enjoyed building communities — taking on leadership roles within student government and groups, within McKinsey's Analyst Council and Boston Office, and in my free time — with a focus on STEM and the FGLI community. More recently, I am involved in Galvanizer, a startup incubator, and Dorm Room Fund's summer tracks to learn and explore more of the startup world.
Click on covers to see e-books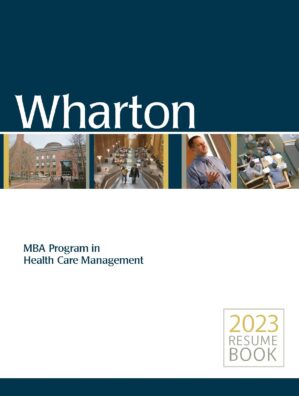 Resume Book 2023 (pdf)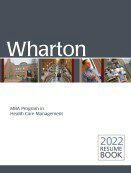 Resume Book 2022 (pdf)