HCM CLASS OF 2021 STATISTICS
Male:  58%
Female:  42%
Years Out of Undergraduate School
< 2: 0
2-4:  48 %
5-7:   48 %
8 <: 4 %
Undergraduate Majors
Liberal Arts and Social Sciences  20%
Sciences  25%
Engineering  18 %
Business and Economics  36 %
Pre-Professional  1%
Graduate Degrees Held
MD: 3
PhD: 1
MPH: 1
MS: 1
MA: 1
Joint MD/MBA Program: 9
Joint JD/MBA Program: 2
HCM CLASS OF 2021 PROFILES
79 students
Monica Adibe
After growing up in East Lansing, Michigan, I headed to the west coast to attend Stanford University, where I graduated with degrees in Political Science and Human Biology. During college, I spent a lot of time thinking about the intersection of healthcare and public policy, which culminated in internships for a US Senator and at the Department of Health and Human Services working on the implementation of the Affordable Care Act during my junior year. After college, I moved to Washington, D.C. and became an analyst in Mercer's Government practice, where I assisted states with the design and implementation of their public welfare programs. I then worked at Oliver Wyman as a management consultant and gained project experience across healthcare, financial services, and retail. With a desire to apply my consulting background towards mission-driven healthcare, I moved back to the Bay Area to work at the digital healthcare start-up, Doximity. For the past three years, I've worked in a variety of strategy and business development roles focused on building out the company's commercial analytics and marketing strategy for hospital and pharmaceutical partners.
Emily Arfman
I grew up in Syosset, New York and graduated from Northwestern University cum laude with a Bachelor of Science in biomedical engineering in 2015. I spent the first three and a half years of my career at Deloitte Consulting, where I focused on customer and innovation strategy for providers, health plans, pharmaceutical companies, and medical technology clients. After consulting, I pivoted into the startup world and joined a healthcare venture studio called Oxeon Ventures. While at Oxeon, I focused on developing a new company, Eleanor Health, which aims to increase access to evidence-based, whole-person recovery care for patients with opioid use disorder amid the nation's opioid crisis.
Chiaka Aribeana
I was born in Delaware, and raised in Pompano Beach, Florida. I graduated from Harvard University in 2012 where I received my B.A. in Molecular and Cellular Biology. After graduation, I moved to Philadelphia where I conducted stem cell research at the University of Pennsylvania/CHOP Stem Cell Core. My research focused on utilizing stem cell-based technology to model juvenile leukemia and discovering therapeutic interventions for the treatment of this disease. I then moved to Palo Alto, California to start medical school at Stanford School of Medicine. While at Stanford, I had the opportunity to conduct translational research in cardiothoracic surgery, as well as delve into the study of health disparities. Additionally, I worked to improve diversity efforts at Stanford as an administrative Diversity Liaison and coordinated healthcare outreach opportunities in underserved communities around the Bay Area as a co-President of the Stanford Student National Medical Association. As the Manager of Stanford's Cardiology Free Clinic, I learned how to address the unique issues within the healthcare system affecting uninsured patients and their access to care, and I gained experience in optimizing the allocation of resources to provide quality care to our patients.
Graham Attipoe
Raised in Lake Stevens, Washington, I left the Pacific Northwest to attend Duke University where I majored in Biology with a concentration in Anatomy, Physiology & Biomechanics. While an undergraduate, I published my first case reports in academic journals as first author. Following graduation in 2017, I matriculated at the Vanderbilt University School of Medicine (VUSM) as a Cornelius Vanderbilt Scholar. At Vanderbilt, I organized Tennessee congressional support for medical student bills and initiatives as chair for National Affairs for the VUSM chapter of the American Medical Association. I have conducted basic science and clinical research, with most of my background in the use of genome editing systems to manipulate Hepatitis C binding proteins.
Brett Baker
I grew up outside of Boston in Wayland, MA and attended Washington University in St. Louis.  I majored in Biomedical Engineering and graduated as valedictorian in 2015.  I moved back to Boston to stay near the coast and family, and joined The Boston Consulting Group (BCG) full-time after a summer internship.  At BCG, I have worked on projects spanning industries including financial institutions, retail, industrial goods, and technology, but have focused largely in healthcare (medtech and pharma). In my healthcare projects, I have worked in a variety of functions, including org design, data strategy, and product strategy.  During my time at BCG, I also participated in a year-long Secondment at the Partners Healthcare Center for Clinical Data Science, where I was Product Manager for machine learning-based technologies used to automate radiology diagnostics. It was here that I developed a deep interest in using rich data sources and new(ish) technologies for streamlining and improving healthcare processes.
Ibrahim Bengali
I am a Chicago-boy, born and raised. I went to Northwestern University to pursue a degree in Industrial Engineering and a Kellogg certificate. I also had the opportunity to do a co-op program, working with United Airlines and Coca-Cola, delaying my graduation to 2014. Immediately after, I began consulting with Oliver Wyman. After I helped plan our annual Health Innovation Conference (OWHIC), I joined the healthcare practice. As a manager, I led the development of enterprise strategies on innovation and value based care for multiple regional and national clients.
Ben Berman
I grew up in Portland, Maine and graduated from Tufts University in 2015 with a BA in Political Science. Since graduating, I've worked for Deloitte Consulting in our Strategy & Operations group. My work has focused on Patient Support Services for new product launches; I've spent the bulk of my time helping clients design and stand up programs to help patients get on and stay on life-saving therapies and innovative digital interventions. At Deloitte, I've also been fortunate to work with clients such as the United States Golf Association and a national nonprofit working to bring connect kids to healthy eating in schools.
Karlos Bledsoe
Born and raised in St Louis, Missouri, I moved to the east coast to attend Princeton University as an undergrad (where our rugby team faced off against Penn more than a few times). In college I majored in Ecology and Evolutionary Biology and had an abiding curiosity to learn more about the US health system. Upon graduation I accepted a role with Trinity Partners consulting firm in Boston. At Trinity, I focused on strategic projects for pharmaceutical and biotechnology clients across a variety of corporate stages (including several early-stage rare and orphan disease companies).
Logan Brock
I attended the University of Colorado at Boulder for undergrad, where I majored in neuroscience, minored in economics, and graduated summa cum laude. After finishing at CU, I enrolled at the Perelman School of Medicine at the University of Pennsylvania, where I have been since. While in undergrad and medical school, I have worked for medical device startups – specifically, at an oncology device startup called Innoblative Designs, Inc. as a strategy associate and at an orthopedic device startup called EDGe Surgical as an advisor. At Innoblative, I helped prepare the financial projections and pitch materials used to raise venture rounds and investigated novel uses for our RFA technology, which led to development of a novel medical device. At EDGe, my work has focused on creating the economic case for our devices for presentation to hospital purchasing committees.
Ross Brown
I was born and raised in Des Moines, Iowa. I moved to New Hampshire to attend Dartmouth College, where I graduated magna cum laude and Phi Beta Kappa with an A.B. in Government in 2014. After graduation, I joined Deloitte Consulting's Federal Strategy & Operations practice in Washington, D.C., where I worked mainly on healthcare strategy projects. At Deloitte, I supported and led engagements across the Federal health ecosystem, including the VA, CDC, CMS, and HHS, among others. My work ranged from helping the VA address the appointment wait time crisis to developing a growth strategy for the CDC's National Diabetes Prevention Program. I also worked in an internal capacity, helping Deloitte's Corporate Development team evaluate potential acquisitions and investments in new products.
Catherine Bryt
I was born and raised in Manhattan, NY, attended boarding school at Phillips Exeter Academy in NH, and then studied at Dartmouth College where I graduated cum laude in 2015 with a double major in Neuroscience and Economics. I then joined a women's professional clothing startup, MM.LaFleur, as the 15th employee and helped grow the company to 200+ employees through two rounds of funding. After 2.5 years, I decided to go back to my roots and pivot into healthcare. For the past 1.5 years I was Chief of Staff to the CFO/CEO of Brighton Health Plan Solutions, a third party administrator and network in the Tri-State Area. The company is part startup, part turnaround of a legacy health plan business. The startup arm, Create, is a new health plan and tech platform that creates competition between health systems at the point of employee enrollment to drive down price and improve quality. I was involved across the business, from external deals with health systems, strategic planning, and health care economics to budgeting and sales compensation packages.
James Buxton MD
I grew up in London, England and I graduated from University College London on the Dean's List with a 1st class BSc in Surgical Sciences in 2011 and my medical degree in 2014. Having completed my early medical training in South West London I started a fellowship in Cardiothoracic Surgery at a major trauma center, where I developed a passion for value-based healthcare. Having participated in the first doctor's strikes in 60 years and being exposed to the demand, supply and financial pressures of the NHS, I joined a health-tech start up as the second employee, which focused on improving temporary medical staffing and patient safety. I focused on strategy and operations helping to launch the UK's first virtual collaborative staff bank. Following a successful Series A, I started my surgical training in London with a focus on Cardiothoracic surgery and I became a member of the Royal College of Surgeons in 2018. Along side clinical work I have been part of a doctor's leadership group, set up a simulation teaching program and I've conducted research into reducing peri-operative risk using pedometers and into reducing the prescription of opioids in surgery.
Frank Cai
I grew up in a small town outside of Boston, MA before I made the trek down south to attend Duke University (Go Devils!), where I graduated magna cum laude with a BS in Evolutionary Biology back in 2015. At the time, I was a confused pre-med student who had only been exposed to the business side of healthcare as a rising senior while interning at Bayer. Ultimately, I decided to use none of my science background by joining Accenture as a management consultant in the Clinical Operations Performance Improvement group in New York. Over the past 4 years at Accenture, I have focused on large-scale care management transformations that leverage technologies and analytics to help providers deliver better outcomes while transitioning to value-based care models. This past year, I have also taken on a side-project to scale a digital health start-up called FrontDoor, whose mission is to deploy assistive technologies/smart homes that allow elderly populations to live more independently and serve as an alternative to traditional nursing homes.
Cody W. Carpenter
I grew up in South Pasadena, CA and spent 6 years earning a B.S./M.S. degree from UC San Diego in the Department of Nanoengineering. My master's thesis focused on the development of red blood cell membrane-cloaked nanoparticles for drug delivery in the Zhang Research Group at Moores Cancer Center. Following graduation, our lab received Phase I & II Small Business Innovation Research grants from the National Science Foundation and a direct to Phase II grant from the Department of Defense to fund our startup company, Arytha Biosciences, LLC. As the first employee (Scientist), I led scale-up manufacturing and testing of our formulation as a universal anti-venom which led to securing a Series A round of funding ($6 m, $30 m valuation). In 2016, I returned to UC San Diego to pursue a PhD in Nanoengineering under the guidance of Prof. Darren Lipomi. My research in the Lipomi Research Group focused on stretchable electronics for human-machine interfaces. I received the Chancellor's Research Excellence Scholarship as well as the Chancellor's Interdisciplinary Collaboratories grant for my work as the Principal Investigator on studies that combined materials science and human subject testing to study the sense of touch.
Sandy Cheung
Born and raised in Chicago, I graduated from Northwestern University with a B.A. in Biology and Economics. During this time, I participated in research at our university's Inorganic Biochemistry department, studying the effects of intracellular zinc on signaling pathways. After graduating in 2015, I started working at Accenture as a management consultant. During this time, I became interested in digital technologies and transitioned to Digital Strategy consulting with a focus on data and analytics. During this time, I have worked across a wide variety of healthcare projects, most notably related to supply chain and human capital analytics.
Anna Chou Irving
I was born and raised in central NJ but have been based out of Los Angeles, CA for the past five years. After graduating from Rutgers University (summa cum laude, Phi Beta Kappa) in 2014 with a self-designed major in Ethics, Economics, and Politics and minors in Art History and Public Policy, I joined PwC's management consulting practice. Progressing from Associate to Manager, I was dedicated to working with payors, providers, and academic medical centers on various projects such as enterprise transformation, growth strategy, strategic sourcing, and disease management systems. Pre-MBA, I was traveling throughout southern Africa with the Clinton Health Access Initiative (CHAI) to develop a sustainable financing plan for malaria elimination in Namibia.
Ernie Doherty
I grew up in Woburn, MA, about 20 minutes outside of Boston, on a unique family compound where my three neighbors were my aunts, uncles, cousins, and grandmother. I graduated cum laude from Harvard in 2015 with a BA in Human Developmental and Regenerative Biology, and a secondary in Neurobiology. As an undergrad, I studied novel breast cancer therapies in a lab at Dana Farber, which sparked my passion for health care. After college, I worked at Illumina in San Diego on their Next Generation Sequencing platforms, focusing on product management of their oncology gene panels. In 2016, I returned to Boston to join Putnam Associates,  a pharmaceutical consulting firm, where I worked on dozens of projects for biotech clients, spanning disease areas like oncology, rare diseases, cardiovascular diseases, CNS, and vaccines. My favorite project was a 10-month externship for a client in South San Francisco, where I got to experience the world of pharma first-hand.
Michele Dragoescu
After growing up outside of San Jose, CA, I went to Stanford University and graduated in 2012 with a major in Materials Science & Engineering with a focus on Bioengineering. After graduation, I inched slightly further north to San Francisco to work on molecular biology research and automation to make synthetic spider silk (yes, sort of like Spiderman) as the eighth employee at Bolt Threads. After a couple years at the lab bench, I realized I was more excited about the human impact of scientific advancements than I was about pipetting. I transitioned into marketing at Bolt's Portland, OR office and loved translating scientific jargon into English and helping the world learn about the wonders of biomaterials.
Jillian Dunne
I grew up in a small town in the suburbs of New York and graduated from Dartmouth College in 2013 with a B.A. in Neuroscience. After college, I moved to Boston to work at a life sciences strategy consulting firm, Artisan Healthcare Consulting. Over the past six years at Artisan, I have worked with clients at top 10 pharmaceutical companies as well as emerging biotech startups on strategic commercial projects, including new product planning, portfolio prioritization, and revenue forecasting. I have spent most of my time working in oncology and rare disease markets and have developed a strong interest bringing innovative therapies to patients.
Chuka Esiobu
I graduated from Harvard College in 2016 with a B.A. in Neurobiology, cum laude, and a minor in Economics. Post-graduation, I joined The Boston Consulting Group focused on corporate development and strategy across various industries (healthcare, tech, public sector, and energy). Seeking an opportunity to work for a fast-growing company in the value-based care space, I joined the Clinical Innovation and Strategy team at Evolent Health. As an Associate Director, I managed the development and implementation of new clinical initiatives and supported corporate development in M&A targeting and due diligence. Most recently, I interned with the Healthcare team of Bessemer Venture Partners, sourcing new opportunities, conducting due diligence for both venture capital and growth equity investments, and developing market roadmaps for future investment opportunities.
Tiffany Fan
I grew up in San Diego, CA before leaving the perfect weather for Yale University, where I graduated in 2014 with Distinction in Economics. After graduating, I worked as a management consultant in the Boston Consulting Group's Washington D.C. office, primarily with healthcare and social impact clients, including a yearlong stint with a veterans' charity setting up a PTSD treatment program at four academic hospitals. In 2017, I was seconded as a program manager for the Bloomberg Philanthropies Mayors Challenge, a yearlong innovation competition for city governments, where I assisted cities in tackling urgent public health challenges, such as the opioid crisis and climate-related disease. I am now pursuing a joint Master in Public Policy with the Harvard Kennedy School of Government; at HKS, I am a member of the health policy professional interest council and was a TA for a course on using experiments in managerial settings.
Haley Fitzpatrick
I grew up in Millburn, New Jersey, a suburb outside of NYC and frequented the Jersey Shore most summers during my childhood. After high school, I moved to the Bay Area to attend Stanford University from which I graduated in 2015 with a BS in Biology and a minor in Feminist, Gender, and Sexuality Studies. Following graduation, I moved to San Francisco to work at a boutique life-sciences strategy consulting firm called Health Advances, where I developed commercial strategy for pharma, biotech, medical device, and diagnostics companies. Outside of Health Advances, I became an active member of the San Francisco chapter of the Healthcare Businesswomen's Association (HBA). I also invested significant effort in a social impact organization called YCore, which mobilizes young professionals in the Bay Area to utilize design-thinking to address the needs of local nonprofits.
Alex Flick
Born and raised just north of Baltimore, Maryland, I graduated from Boston College in 2013 with a B.S. in Finance. Following graduation, I joined the Healthcare Investment Banking coverage group at Jefferies as an Analyst in New York. While working at Jefferies, I advised on debt, equity, and sell-side M&A transactions across a variety of healthcare sectors, but I predominantly worked with healthcare services companies. After two years at Jefferies, I moved several blocks down the street and joined Consonance Capital Partners, a $500 million private equity fund investing exclusively in middle-market healthcare companies. During my four years at Consonance, I evaluated and executed investment opportunities across a range of healthcare services sectors, such as laboratory, behavioral health, pharmacy, and rehabilitation.
Michael Gawlik
I am from Indianapolis, Indiana originally and graduated cum laude from the University of Southern California with a double B.S. in Accounting and Finance.  For two years I worked at Jefferies in the Healthcare Investment Banking Group in New York and worked on a range of M&A and capital markets transactions in the healthcare services and pharma spaces.  Following my time at Jefferies, I joined WindRose Health Investors, a middle market private equity firm focused exclusively on making control investments in healthcare services companies.  During my three years as an Associate at WindRose, I worked on two platform deals in the outsourced pharma services and the clinical documentation improvement sectors and worked closely with portfolio companies in sectors which include fertility, payor services/capitated risk models, substance abuse, and consumer payment bundling.
Tory Gentry
Born and raised in Greenville, SC, I moved to Nashville, TN after high school to attend Vanderbilt University. I graduated, magna cum laude and Phi Beta Kappa, from Vanderbilt in 2015 with BA in Medicine, Health, and Society with Honors. After graduating, I joined Deloitte Consulting in the Government and Public Services practice. For the last four years, I have worked with our Federal Health clients, mostly with the Department of Veterans Affairs in the Veterans Health Administration. My experience includes training design, development, and implementation, change management strategy, and strategic communications planning and implementation. My recent work focused on piloting the VA Women's Health Transition Training nationwide to increase the number of women Veterans enrolling in VA health care and utilizing women-specific health care services to promote better long-term women Veteran health outcomes. I also worked on a pro bono project with the U.S. Chamber of Commerce to improve Veteran employment.
Joshua Gertsman
I was born and raised in Ottawa, Canada and graduated high distinction from Carleton University in 2015 with a Bachelor of Commerce, majoring in finance and accounting. Upon graduation, I started as an Investment Banking Analyst on BMO Capital Markets' M&A team in Toronto. After one year at BMO, I moved to New York to join Dyal Co, a newly formed M&A advisory boutique, as its 10th employee. At Dyal, I had the exciting opportunity to work on some of the world`s largest and most impactful transactions, on an incredibly lean platform. During my two year tenure, I worked closely with our large biotech and pharmaceutical clients to evaluate and execute strategic bolt-on acquisitions and transformative M&A, as well as to defend against public and private activism threats. It was through this experience that I developed an appreciation for the deep complexities faced by life sciences companies as they work to bring innovative therapies to market, as well as the structural barriers faced by companies and patients alike.
Poorwa Godbole
Born and raised in Pittsburgh, Pennsylvania, I moved to the West Coast in 2012 to attend Stanford University. There, I completed the pre-med curriculum and graduated in 2016 with B.A. in Economics. After graduating, I joined McKinsey & Company as a management consultant. I spent my first year at McKinsey serving clients across all areas of healthcare and eventually focused on health system strategy and operations during my second year. I was also heavily involved in Business Analyst recruitment. In 2018, I moved to Seattle to join the Health & Life Sciences team at Gates Ventures, the private office of Bill Gates. At Gates Ventures I helped execute the office's Alzheimer's Disease philanthropy strategy and research areas of interest within U.S. healthcare.
Radhika Gupta
Born and raised in Orlando, Florida, I graduated from Columbia University in 2016 with a BA in Economics.  Beginning Fall 2016, I joined PwC Strategy& (formerly Booz & Co.) as part of the healthcare strategy consulting practice. At Strategy&, I  worked with payers and integrated payer-providers to design strategic programs and develop business cases for initiatives spanning patient experience to care management programs. Following my work with Strategy&, I spent a year at Pfizer's Portfolio and Decision Analysis team. At Pfizer, I primarily supported Vaccines and Rare Disease categories to maximize the value of the R&D portfolio – ranging from franchise strategy and valuation assessments to refinement of strategic rationale / clinical trial design for Phase III investments.
Alex Halikias
I was born on Long Island, NY (we say "on" Long Island as opposed to "in") and attended SUNY Binghamton, where I graduated Summa Cum Laude with degrees in Mathematics and Economics. Subsequently, I joined Cigna Health in 2015 to start my career as a Healthcare Actuary.During my time at Cigna, I held a variety of widely ranging roles (both actuarial and non-actuarial). Specifically, I have worked on Mental Health and Substance Abuse product pricing and design, Predictive Modeling Microsimulations of the Healthcare buying market aimed at determining how people decide what kind of coverage/lack of coverage they want, Obamacare market analysis and corporate strategy, and Risk Optimization strategy and operations for Cigna's government businesses. In 2017, I became a Chartered Enterprise Risk Analyst (CERA), and in 2018 I achieved my Fellowship Actuarial Credentials (FSA) specializing in Corporate Finance and Enterprise Risk Management.
Sneha Hariharan
I was born in a tiny village, Kattupputhur in Southern India and grew up travelling across the country, attending 9 schools by the time I graduated High School. I went to Anna University for Undergrad (Major: Pharmaceutical Technology), graduating with a gold medal (equivalent of Summa Cum Laude). From there I went on to receive my Masters in Molecular and Cellular Biology from Penn State. I spent some time in academia advancing basic science research for congenital blood disorders such as Thalassemia and Sickle Cell Anemia. In an attempt to translate this work to industry, I transitioned to a startup in Boston, Rubius Therapeutics, where I worked on integrating my academic work with the organization's cellular therapeutic platform. Lastly, I transitioned to a Field Application Scientist position with Pall Corporation to develop my understanding of the business and marketing aspects of the biopharma industry (I got to interact with more humans than mice, which was a welcome change!)
Kyle Herman
I was raised in Richmond, VA and graduated from UVa in 2014 with Commerce (Finance) and Foreign Affairs degrees. After graduation, I joined Guggenheim Securities and spent 2+ years working on a variety of large and mid-cap transactions in TMT. Looking for a change of pace and industry, I joined The Advisory Board Company's corporate development team to help source and execute on acquisitions in both healthcare and higher education. Once the Advisory Board announced it was entering a sale process, I then joined NaviMed Capital, a private equity firm where I spent 2 years sourcing and executing investments across the healthcare industry.
Joshua Ho
I grew up in the San Francisco Bay Area and graduated from UC Berkeley in 2015 with a dual major in Integrative Biology and Social Welfare. After graduating, I worked on developing and bringing to market assessment tools for the education space at the Center for Effective Philanthropy in San Francisco. I also completed a fellowship aimed toward social sector development called New Sector Alliance. I then moved east to begin my medical education at the Perelman School of Medicine at Penn. In medical school, I've focused on unmet community health needs through serving as Operations Director of a student-run free clinic in West Philadelphia, and as a director of the Philadelphia Human Rights Clinic, which organizes medical/psychiatric evaluations for asylum seekers in order to support their asylum cases in court. I've also worked for the Centre for Infectious Disease Research in Zambia on an economic model for HIV and psychiatric services in the national prison system.
Vivien Ho
I was born in New York, and raised in Shanghai. I studied Industrial Engineering & Management Sciences at Northwestern University in 2016. I joined The Boston Consulting Group full time in Chicago after a summer internship. At BCG, I focused my time mostly on growth strategy and corporate development in Healthcare, Consumer and Tech practice areas. A few healthcare projects include strategy work in launching cell therapy product, Pharma manufacturing operational excellence, Provider/Payer M&A, and MedTech key account management strategy. I moved from Chicago to San Francisco when I spent a year on secondment at Airbnb in their Central Strategy team.
Phil Holsted
I grew up in Edmond, Oklahoma and graduated magna cum laude from Northwestern University in 2015 with a B.A. in Economics and Psychology. After Northwestern, I joined McKinsey & Company as a Business Analyst in Chicago. There, I worked on a variety of healthcare projects, including identifying new market opportunities for a US payor after a large merger and designing a go-to-market plan for a health-focused machine learning company. After my first 2 years at McKinsey, I pursued a year-long secondment on the polio team at the Bill & Melinda Gates Foundation. I helped create a post-eradication strategy for the global polio program and designed a financial assistance plan to ensure consistent access to the polio vaccine in low-income countries. After my year at the Gates Foundation, I returned to McKinsey as a Senior Business Analyst. My latest healthcare projects include a diligence on a potential partnership between a non-profit and a developing country vaccine manufacturer and designing a corporate strategy for a US payor.
Kelly Hsu
I grew up in Miami and graduated magna cum laude and Phi Beta Kappa from Yale in 2015 with a B.A. in Biology and Economics, with Distinction in both majors. In school, my research interests focused on health economics, specifically looking at how market dynamics could influence access to healthcare. After graduation, I joined McKinsey's New York office where I served healthcare clients on strategy and operations work. My work at McKinsey stretched across payors, providers, pharmaceutical and medical device manufacturers, public sector agencies and global public health nonprofits. After three years at McKinsey, I joined the Gates Foundation, where I worked in the Global Health division for the Maternal, Newborn and Child Health– Discovery and Tools team. The team is tasked with developing novel interventions in South Asia and Africa, and my role focused on mapping paths to market for high-priority interventions and identifying opportunities to accelerate time to impact.
Victoria "Vic" Huang
I grew up in Cincinnati, Ohio and graduated from the University of Chicago in 2015 with a B.A. in Biology. My original plan was to attend medical school, but an internship with the commercial sales team at GE Healthcare piqued my interest in the broader set of opportunities within healthcare. After graduating, I moved to Boston to work at L.E.K. Consulting. Although I was a generalist, I spent the majority of my time helping biotech, pharmaceutical, and medtech companies with key strategic issues such as market entry, portfolio analytics, product valuation, and brand strategy. After three years in consulting, I took a role at Sanofi within the Digital Catalyst Team where we piloted new and innovative technologies to reduce the time and cost in running clinical trials. Our pilots ranged from recruiting patients on social media to running virtual trials from the patient's home to implementing updates to back-end data management systems. My role was to collaborate with digital health start-ups and internal clinical operational teams to identify pipeline trials for pilots, drive the implementation process, and establish metrics for success. This role helped confirm my interest in digital health, which is an area I'm excited to further explore at Wharton.
Ulysses "Ace" Isidro, MPH
Born in Houston, TX, I attended Yale University, where I completed the 5-year joint BS/MPH program. In 2015, I graduated from Yale College with Distinction and with a BS in the Molecular, Cellular, and Developmental Biology (Intensive) major. In 2016, I graduated from the Yale School of Public Health with an MPH in Health Care Management and a concentration in Global Health. After Yale, I came to the Perelman School of Medicine at the University of Pennsylvania and just completed my third year. In college, I worked on projects for the Senior VP of Finance at Texas Children's Hospital and coded Meaningful Use queries in SQL for a start-up electronic medical records software company in Argentina. I also conducted biomedical and immunobiology research as well as co-founded and led multiple Yale chapters of an international student-run global health organization. Since college, I have assisted my parents in managing and operating two small family-owned health care businesses. During public health school, I traveled to the Royal National Orthopaedic Hospital in London, where I worked on a quality improvement project to increase the efficiency of their pre-operative assessment clinic. In medical school, I conducted health policy research on bundled payments.
Kenny Kasper
Raised in Sonoma County, CA (wine country to the west of Napa), I graduated from the University of Pennsylvania in 2015 with a B.A. in Philosophy and minors in chemistry and sardonic columns about the men's basketball team for the Daily Pennsylvanian. While at Penn, I spent two summers conducting research in bioethics at the National Institutes of Health (NIH), where I co-authored a peer-reviewed article on definitions of death and the ethics of organ donation. Post-graduation, I joined L.E.K. Consulting and transferred to San Francisco after a year in the Boston office. At L.E.K., I advised corporate and private equity clients across 30+ growth strategy and M&A advisory engagements, specializing in strategic advisory to pharma / biotech clients as part of the Life Sciences practice with additional experiences in healthcare services, tech, and more eclectic industry niches (e.g., Canadian mushroom farms, subprime truck financing, and more).
Jonathan Kern
I was born in Caracas, Venezuela and raised in Miami, Florida. I graduated from UPenn in 2013 with a BSE in Economics and Mechanical Engineering & Applied Mechanics. After graduating, I co-founded Vigo Technologies – a company developing products that help people track and manage their drowsiness. After receiving funding from HAXLR8R (a hardware accelerator), I spent several months living in Shenzhen, China as I worked on commercializing our first product. In January of 2014, I moved to NYC to join Accenture's Strategy practice where I started as a generalist and eventually transitioned to the Strategy Life Sciences practice. At Accenture, I spent most of my time on digital healthcare due diligence, growth strategy, and new business case development projects. Three and a half years later, looking to get experience building a healthcare company, I moved to San Francisco to join Syapse – a precision medicine start-up. At Syapse, I started as a Strategy Manager where I worked on special projects which included improving Syapse's molecular database and pricing new products. I then transitioned to a Product Manager role, where I teamed up with designers, engineers, and clinicians to build products for pharmaceutical companies and health systems.
Esther Kim
I grew up in Fairfax, Virginia right outside of D.C. and received my bachelors in 2013 from Princeton with a major in Ecology and Evolutionary Biology and certificate in Global Health and Health Policy. After stints working for a medical technology company and a healthcare public policy group, I decided to build upon these experiences and pursue a masters degree at MIT to study the impact of healthcare technology and innovation on society. During my masters, I researched business models to accelerate drug development for rare diseases as well as worked as a healthcare investment associate for GE Ventures focusing on the IT and services sectors. After graduating, I dove deeper into healthcare services at Aetna in NYC, evaluating and executing value-based provider partnerships, spanning hospital system joint ventures to risk arrangements with primary care providers.
Kang (Michael) Kim
Born and raised in South Korea, I graduated summa cum laude from Washington University in St. Louis in 2015 with majors in finance and math. For the past 4 years, I've worked at Bain & Company, where I advised clients to action in pharmaceutical, tech, and retail sectors and completed a rotation in Bain's private equity group focused on commercial due diligences. During my 3rd year at Bain, I pursued a 6-month finance & strategy externship at Axcella Health, a biotech startup based in Boston.
Austin Kipp
I grew up in an Air Force family, lived all over the U.S., and graduated summa cum laude from the University of Oklahoma in 2014 with a degree in Management Information Systems. After a year in IT, I pivoted to investment banking at Credit Suisse in New York where I worked on capital markets and M&A transactions for healthcare services, life sciences, and medical technology companies. In 2017, I joined Thomas H. Lee Partners, a private equity firm in Boston, where I was responsible for the evaluation of investments in healthcare and consumer retail companies as well as monitoring and ad hoc assistance for several of the firm's portfolio companies. I concurrently worked for FSAC, a special purpose acquisition company sponsored by a THL affiliate, and along with funds committed by THL and other co-investors, helped to acquire Agiliti Health, a medical equipment solutions provider. During my time in New York and Boston, I was active in organizations focused on providing access to high quality education for underprivileged children.
Alex Kondziolka
I grew up in Pittsburgh and attended Georgetown University for undergrad, where I graduated cum laude with a BSBA in Finance and Accounting in 2014.  My first experience working in healthcare was with Elekta in the summer of 2011, where I joined the business development team working to bring Elekta's radiotherapy devices to African oncology centers.  I followed this up with an internship and then a full-time role with Credit Suisse's investment banking healthcare coverage group, where I predominantly worked with pharmaceutical and medical device companies.  After two years at Credit Suisse, I moved to San Francisco to join TA Associate's healthcare private equity group, where I led sourcing and origination efforts (at one point or another) in life sciences tools and diagnostics, managed care, payor services, specialty providers, PBMs, and labs.  I helped TA invest in a manufacturer of plasmid DNA for gene and cell therapy-focused biotechnology companies, as well as a provider of behavioral health services specializing in treatment for autism spectrum disorder.  While in San Francisco, I volunteered my time with the Peninsula College Fund, helping low-income, first-generation college students graduate school and obtain jobs.
Catherine W. Lancaster, MD
After a childhood split between Washington, DC, Cairo (Egypt), and New Delhi (India), I attended Boston College and graduated Summa Cum Laude with a B.S. in Biochemistry in 2012. I went on to obtain my M.D. from the Emory University School of Medicine, graduating Magna Cum Laude as part of the class of 2016. I then continued my clinical training as a General Surgery Resident at the University of Pennsylvania. For these last three years, I have been actively engaged as a physician on the front lines of patient care, both on the wards and in the operating room.
Robert "Bob" Lou
After spending the majority of my childhood in North Carolina, I moved to New York for undergrad at Columbia University. There, I graduated magna cum laude with a BA in Mathematics and Computer Science. I then spent a year as a software engineer at MathWorks where I worked on the Statistics and Machine Learning Toolbox of MATLAB, a programming language and environment for numerical computing, or more succinctly, a really fancy calculator. I then started medical school here at Penn and have continued to work on machine learning projects. Specifically, I have been working on models to predict medical decisions using radiology report text. Naturally, I am broadly interested in the intersection of technology and medicine.
Alison Magruder
Raised in St. Louis, MO, I moved east to attend Williams College, where I graduated magna cum laude in 2015 with a degree in Economics and Psychology, played on the school's soccer team and tour guided, among other activities. Post-grad, I spent 2 years as an analyst in Morgan Stanley's Leveraged Finance division covering power, energy and transportation companies. During this time I also carefully curated a list of the best Seamless options, tying my love of food to everyone's unwavering fondness for Excel spreadsheets. I've spent the past 2 years at Montefiore Health System, pursuing my passion for healthcare and community impact, as an analyst in Strategic Planning. At Montefiore, I've worked on a variety of projects, most notably, developing market assessments and service line analyses for the system's 10 hospitals. I volunteer in a transitional housing community reading with children to improve literacy and hope to similarly engage with the Philadelphia community.
Gabrielle "Gabby" Manoff
Born and raised in New York City (yes, in Manhattan!), I graduated from Brown University in 2016 with a Bachelor of Science in Neuroscience with Honors and completed pre-med requirements. Following graduation (and a change in heart), I moved back to New York and joined PwC's Pharmaceutical & Life Sciences R&D Advisory practice. Over the course of my 3 years at PwC, I consulted pharma companies, biotechs, and clinical research organizations (CROs) on projects ranging from implementation of operational R&D tools to broad-stroke strategic assessments and organizational transformations. I also focused on improving our team culture, performance, and morale by acting as a liaison between the leadership team and staff.
Govind Mattay
I was born and raised in Mclean, Virginia. I graduated summa cum laude from Penn in 2016 with a Bachelor of Applied Science in Bioengineering and stayed at Penn for medical school. During college and my first year of medical school, I worked for TowerView Health, a start-up that developed a digital pillbox to improve medication adherence. I worked on several projects including creating patient focus-groups to guide the re-design of the pillbox and developing a strategy for patient enrollment onto the pillbox service at the Hospital of University of Pennsylvania. Since high school, I have been involved in a wide array of medical imaging research, from developing a new imaging platform at the Food and Drug Administration to using imaging to better understand how the human brain produces language at the National Institutes of Health. I am currently pursuing research with the Penn Radiology department in the field of medical informatics, investigating how communications between providers and patients affect the quality and cost of medical care.
Kira Mengistu
Having spent my early years in Belarus and Ethiopia, my parents and I immigrated to the United States when I was in grade school. I attended Harvard for college, where I studied Human Evolutionary Biology, Global Health and Health Policy and French. After graduation, I lived in London for several months before heading back to my home-state of North Carolina to start medical school at the University of North Carolina. After medical school, I continued my training at the Cambridge Health Alliance, a Harvard teaching hospital, where I completed a residency in Internal Medicine. During residency, I repeatedly encountered patients with various barriers (literacy, socioeconomic, language) to understanding and engaging with their health and navigating the healthcare system. The educational materials available to these patients were inadequate to meet their needs. This realization pushed me to co-found Docere LLC, a healthcare multimedia company that uses narrated animations as an educational tool to bridge the health literacy gap.
Natalie Miller
I graduated from Penn in 2015 with a BSE in Systems Engineering and a minor in Mathematics.  Like most lost undergrads unsure of what they want to be when they grow up, I started in consulting.  In my 2 years at McKinsey in NYC, I mainly worked with pharmaceutical companies and healthcare providers.  I then moved to Boston to join the strategy team of Boston Medical Center's Health System, which is comprised of its large safety-net hospital, the BMC HealthNet Plan, and provider partners across Massachusetts.  In these 2 years, I helped set up and manage the BMC Medicaid Account Care Organization (ACO), which launched in 2018 as a mandated component of MassHealth Medicaid reform.
Megha Motgi
A native Texan raised in Dallas, I left the lone star state to attend Georgetown's School of Foreign Service where I graduated cum laude with a degree in Science, Technology, and International Affairs and a concentration in Biotechnology & Global Health. Entering college with the intention of pursuing a career in politics, naturally, as a post-grad, I realized my true calling as a health care revenue cycle consultant and, in the fall of 2014, started working at The Advisory Board in Washington, DC. While at ABC, I identified and oversaw the execution of revenue cycle improvement projects at a number of hospitals around the country. I worked with Directors of Patient Access, Revenue Integrity, Quality and Coding, CFOs, and physician advisors to ensure each hospital was optimizing its technologies and staff to maximize reimbursement from patients and payers. After ABC was acquired by Optum in 2018, I moved over to the Physician Advisor Solutions department and served as a Director of Strategic Accounts managing a portfolio of hospitals in the south who utilized Optum's second-level review service to determine appropriate patient status.
Dan Nahum
Born and raised in Israel, I moved to New Haven, CT to attend Yale, where I earned a degree in Economics (with distinction) while specializing in network science and international trade. Before attending Yale, I completed the three-year-long mandatory military service in the Israeli Defense Forces, first as an Infantry Commander and later as an Executive Officer of an Education Corps unit. After graduation, I moved to Honduras to co-found EmpleApp, a social-impact, for-profit startup for large-scale recruiting in emerging markets, where I served as COO and established our HQ in the capital, Tegucigalpa. After EmpleApp, I returned to Israel, where I joined MEDX Ventures Group, a Boston-based investment and management company developing medical device technologies in Israel, where I led deal flow and due diligence for early-stage innovation, business development, and strategic partnerships.
Ryan O'Keefe
I grew up in Allendale, New Jersey, and after attending Northern Highlands Regional High School, I went to The College of the Holy Cross where I studied biological psychology and graduated magna cum laude in 2014. After that I worked for two years at the Massachusetts General Hospital as a research technician with a cancer lab. I was involved with optimizing a proprietary microfluidics device in which we could isolate circulating tumor cells from whole blood to further study cancer growth and genetics. Afterward, I came to Penn for medical school. Since enrolling, I've been involved with Penn HealthX, and will be Co-president of the group this year. I also started a podcast through HealthX focusing on innovative healthcare projects happening at Penn. I've also interned at RTW Investments and Rocket Pharmaceuticals, performing cost-analyses for future gene therapies, and working up biotech companies with pivotal trials on the horizon.
Brandon Pang
Born and raised in San Francisco, I attended UCLA in Southern California before moving back to San Francisco where I currently reside.  I graduated cum laude from UCLA in 2015 with a B.S. in Civil Engineering.  After graduation, I transitioned into consulting where I worked for Deloitte Consulting as a business analyst within the Strategy and Operations practice.  There I worked on a variety of strategy projects that leveraged my analytical background within the healthcare and technology industries.  Within healthcare the majority of my work has been on the provider side, from developing strategic pricing models and executing commercial due diligence to managing account teams within the revenue cycle.  I have also supported technology clients in the Silicon Valley within their marketing and analytics groups.  I am passionate about mentorship and social impact and most recently served as a regional director of Inspire Inc., a national non-profit consulting group composed of pre-MBA consultants with 23 chapters around the US.
Liz Pecan
Born and raised in Philadelphia, I graduated cum laude from Penn with B.A. in Anthropology with Honors. After graduating, I joined BluePrint Research Group in NYC, where I was staffed as an onsite consultant for Merck Oncology. At Merck, I helped design and plan for the launch of major oncoloytics, including Keytruda and a new biosimilar portfolio. My time at Merck cemented my passion for oncology care. In 2017, I moved to Haiti to create and implement a data & analytics program at a national cancer center run by Partners in Health and Dana Farber Cancer Institute. While in Haiti, I also served as Director for a Gene & Cell Therapy Symposium hosted by the Leonard Davis Institute. When we were kicked out of the country in December, I decided to fulfill the millennial dream of being a 'global nomad' and have been on the road ever since. Currently, I work as a remote program manager for the newly formed Penn Center for Cancer Care Innovation, which I will continue to help build through my time at Wharton.
Boris Pevzner
I was born in St. Petersburg, Russia and moved to the U.S. when I was five years old, first to Brooklyn and then to Fair Lawn, New Jersey. For undergrad, I received a BBA at the University of Michigan (Ross) in 2013. Following graduation, I joined RBC Capital Markets as an investment banking analyst in their healthcare group in New York City to work on services and pharma deals. After two years at RBC, I joined Comvest Partners, a middle-market private equity firm in West Palm Beach, Florida where we invested in healthcare services, consumer, and industrials businesses. In my second year at Comvest we acquired IMC Health, a primary care physician group focused on serving the Medicare Advantage population in Miami. In 2017, I decided to join IMC full-time to try my hand at operations in a healthcare delivery organization and eat Cuban food daily. Throughout my two years as IMC's Chief of Staff, I worked across the clinical, marketing, and center operations teams to increase staff efficiency and improve patient health outcomes.
Raphael Pransky
Born and raised in San Diego, California, I graduated magna cum laude from Penn in 2014 with a BA in Cognitive Neuroscience and a minor in Consumer Psychology. After graduating, I backpacked through South America for four months before joining Oliver Wyman as a management consultant in New York. Following a few projects with financial services clients, I joined the firm's Health and Life Sciences practice. There I worked with national health insurers and Blues, advising on their value-based care strategies and implementing enhancements to their medical management capabilities. After two years in consulting I joined American Securities, a private equity firm in New York, as a Strategy Associate in their portfolio operations group. At AmSec I split my time between commercial due diligence on acquisition targets across a wide range of industries, and strategy and operations projects with our healthcare portfolio companies (Air Methods and North American Partners in Anesthesia). Outside of school and work I enjoy mentorship and social impact programs, having served on the Executive Board of the West Philadelphia Tutoring Project while at Penn and the Associate Board of Minds Matter of NYC while in New York.
Mallika Prasad
I was born and raised in Bangalore. I come from a lively joint family of 13 people and we speak four languages at home. In 2010, I moved to IIT Kharagpur to get my degree in Engineering. After graduating in 2015, I started my career as a consultant at Parthenon where I worked on strategy and diligence projects across emerging markets such as Brazil, China, India, and South East Asia. With a keen interest to deep-dive into healthcare, I joined DaVita where I worked with the Asia-Pacific leadership team to grow our dialysis business across Malaysia, China, Singapore, and India. Most recently, I pursued a pre-MBA internship with Bessemer Venture Partners (BVP) where I built out the Indian Healthcare Investment Roadmap and worked on an exciting investment in the wellness space.
Noah Putter
I grew up in Upper Saddle River, New Jersey and graduated with high distinction from the Ross School of Business at the University of Michigan in 2014 with a B.B.A. After graduation I joined the Investment Banking Group of Leerink Partners, a healthcare-focused boutique firm, in New York and worked on a variety of M&A and capital markets transactions in the biotech, medical device and tools/diagnostics sectors. Following two years as an analyst at Leerink, I joined CRG, a healthcare growth credit firm. While at CRG, I evaluated investment opportunities across the healthcare landscape, completing four investments, and monitored multiple portfolio companies. I also worked on the team that led and executed the firm's leverage strategy of asset-backed securities.
Christopher Ragsdale
After growing up in Florida, I received my B.S. in Environmental Studies and Medical Humanities from Davidson College, where I also served as student body president. I moved to Washington, D.C. after graduating in 2014 and began working as a health policy consultant in the Center for Aging and Disability at The Lewin Group, a UnitedHealth Group company. In 2016, I joined the public sector advisory practice of PwC and provided management consulting services to the Centers for Medicare and Medicaid Services (CMS) and other federal and state agencies. Through my work at UnitedHealth and PwC, I gained expertise in alternative healthcare payment models, healthcare reform, and long-term care.
Nirali Sampat
I grew up in Scotch Plains, NJ and graduated from Columbia University in 2014 with a B.S. in Biomedical Engineering, concentrating in cellular and tissue engineering. Following graduation, I joined Strategic Research Insights, a boutique market research and analytics consultancy focused on the pharma and biotech industries. I led US and Global projects for multiple therapeutic areas including CNS Disorders, Vaccines, Cardiology, Gastroenterology, and Nephrology. In 2017, I moved to Boston and began a forecasting and analytics role at EMD Serono, focusing on their Fertility franchise (IVF drugs and technologies). Last fall, I transitioned to a similar role at Sage Therapeutics, where I worked on the commercial launch of ZULRESSO, the first FDA approved therapy for post-partum depression.
Chris Seitz
I am originally from Germany but moved to Houston, Texas when I was eight years old—talk about a cultural transition. I graduated from Williams College in 2015, majoring in Biology and German, and played on the men's varsity soccer team. For one of my summers, I interned with ZocDoc in marketing and business development functions, which spurred my interest in the intersection of healthcare and business. After graduation, I joined Health Advances in Boston, a boutique healthcare strategy consulting firm, advising clients in biopharma, HIT/digital health, diagnostics, and MedTech. After two years at Health Advances, I joined Excel Venture Management, a $250M life sciences and healthcare venture capital fund. At Excel, I sourced and led investments in digital health, medical device, biotech, and health services startups—investments include Virgin Pulse (sold to Marlin Equity), Openwater, ClearData, Molecular Templates, and NeoSensory.
Mosum Shah
I grew up outside of Houston, TX and moved to Chicago to attend the University of Chicago, graduating with a BA in Economics in 2016. While in school, I interned at the House of Representatives, focusing on healthcare policy, and at the Boston Consulting Group (BCG). After graduating, I continued at BCG, addressing topics such as transitioning payers to value based care and helping large NGOs improve care delivery. I pursued an externship with the Children's Hospital of Philadelphia's (CHOP) Strategy team to further delve into the nuance of healthcare delivery. In this role, I provided recommendations to create a more patient-centric experience and improve patient access. I returned to BCG in 2019 and focused on a large pharma M&A diligence where I assessed the strength and longevity of medical products across disease areas.
Victoria Shih
After spending my childhood in suburban Connecticut, I decided to stay in New England and attended Harvard College. I graduated in 2014 with a BA in Applied Math with Economics. Curious about investment banking but interested in working with public sector and not-for-profit companies, I joined Goldman Sachs' public finance group after graduation. I've spent the last five years with the Not-for-Profit Healthcare Team, working with national health systems, academic medical centers, integrated delivery systems and community hospitals on both financing and advisory/M&A transactions.
Patrick Shikani
Originally from Baltimore, I attended the University of Virginia, where I graduated with Distinction from the McIntire School of Commerce in 2014 with concentrations in Finance and Information Technology, a Quantitative Finance track, and a minor in French. After college, I spent two years as an analyst in the Mergers & Acquisitions group of Citi's investment banking division in New York. I then spent two years as an investment associate for Tinicum Incorporated, a middle-market generalist private equity fund also based in New York. After NYC, I moved to Philadelphia to become a full-time entrepreneur and the CFO & COO of Shikani Medical LLC, a medical device company that I had been working on with my dad since college and that is currently engaged in the design, manufacture and sale of innovative airway management products.
Benjamin Shuford
I grew up in Western NC until moving to Alexandria, VA for boarding school. I moved further North in 2009 to attend West Point for two years before transferring to UNC-Chapel Hill where I graduated from in 2013 with B.S. in Business Administration. After graduation, I moved to New York and joined Morgan Stanley as an investment banking analyst in their consumer-retail coverage group. Following two years at Morgan Stanley, I transitioned to Woodson Capital, a long-short hedge fund seeded by Tiger Management, where I focused on consumer, technology, and healthcare investments. In 2016 I left Woodson Capital to start my own company, Green Hill Recovery. Based in Raleigh, NC, Green Hill Recovery is a substance abuse treatment program designed to help young adults overcome their addictions and earn a college degree from one of the many schools in the Research Triangle area by providing therapeutic counseling coupled with supportive housing and academic advising services. Following a successful 2.5 years, I sold the business in 2019.
Neha Srivastava
I grew up in Short Hills, New Jersey with my parents and two siblings and graduated from Yale University in 2014 with a BA in Economics. Post-graduation, I worked on the foreign exchange derivatives and high-yield research desks at Citigroup in New York City for two years. Afterwards, I moved to Boston to join L.E.K. Consulting where I specialized in L.E.K.'s healthcare practice and worked on growth strategy and acquisition projects for payer, provider, and private equity clients. While at L.E.K., I did an externship at Maven, a Series B digital health startup that sells maternity-focused telemedicine platforms to employers. There I developed a data-driven fertility clinic partnership strategy and improved practitioner intake from a product and process perspective.
Chip Stine
After growing up in New Canaan, CT, I completed my first tour at Penn in 2012 as a Philosophy, Politics and Economics major in the College. Following graduation, I moved to New York where I spent over 4 years as a consultant in Aon's Strategic Advisory practice. Among other projects, I had the opportunity to work with one of Aon's largest clients to empower employees to make healthier choices and migrate the company's post-65 retirees to a private exchange. Eager to get closer to some of the challenges in the health care industry, I joined the Network team at Oscar Health in 2017. While overseeing Oscar's national network vendor partnerships (pharmacy, behavioral health, labs and DME, to name a few) as the company expanded into 10+ new markets across the country, I became particularly interested in mental health issues and led Oscar's Behavioral Health Subcommittee.
Philip Susser
Raised in New York City, I graduated from Cornell University in 2016 with a B.S. in Policy Analysis and Management. At Cornell, I published research on United States Sick Leave Policy, using statistical tools to better characterize access to sick leave in the US. As an undergraduate I also spent a summer conducting research on NYC sweetened beverage policy. After graduating, I began my medical training at Penn's Perelman School of Medicine. While at Penn, I was awarded the Alpha Omega Alpha student research fellowship and conducted research on the effects of anti-depressants on bone regeneration. I also founded the Healthcare Sustainability Group, a student group focused on improving sustainability efforts in the hospital. I also volunteered for the University City Hospitality Coalition, a free health care clinic in West Philadelphia.
Samuel Tang
I grew up in New Jersey and attended Princeton University, where I majored in Economics. After college, I worked in investment banking in J.P. Morgan's healthcare group and then private equity in Carlyle's healthcare group. For the past year, I have been a student at Penn Law as part of the JD/MBA program.
Jonathon Thierer
Born and raised in Chicago, I attended the Manhattan School of Music where I studied opera and received a Bachelor's Degree in music. Before graduating, I founded Venture Opera, a production company focused on evolving the business model of the industry. After two years building the company I chose to transition into healthcare and joined OptumRx, UnitedHealth Group's Pharmacy Benefits Manager. My first role at OptumRx was managing their Technology Development Program. I oversaw young software developers as they created product proof-of-concepts in areas such as medication adherence, prior authorization, and diabetes management. I later moved into an operational role in the OptumRx's core business of managing pharmaceutical cost and reimbursement. I was responsible for building financial and statistical models which simulated a health plan or employer's generic drug transactions and optimized the cost of those drugs in order to achieve discounts which we guaranteed to each client.
Craig Thompson
Born and raised in New York City, I graduated from Middlebury College, cum laude, with degrees in Mathematics and Economics in 2014. I spent three years in the Investment Banking Division at Goldman Sachs in New York focused on Health Care, where I advised companies across the Biopharma, Medical Devices, Contract Research and Health Care Services sectors. For the past two years, I have been a Private Equity Associate at KKR on the Customized Portfolio Solutions (CPS) team, which manages approximately $6 billion in AUM, where I worked as a generalist made co-investments and private equity fund investments across geographies and industries.
Sam Tucker
I was born in Santa Monica, California, and moved to Westchester, New York as a kid. Because I had seen both the coasts, I decided to try somewhere new for college, and graduated from Washington University in St. Louis in 2014 with honors with a B.A. in Political Science and Psychology. During my summers in college I worked for Westcoast Connection, a teen travel company, leading adventure trips for 30+ high school students. I have traveled with teens in over 10 countries and am heading out West this summer to direct another trip. After college, I worked at a startup focusing on cybersecurity in healthcare. After a year, I joined Deloitte Consulting and quickly found my way into the healthcare strategy group, working across payer, provider, and pharmaceutical companies. I have worked primarily in M&A strategy and growth strategy, including new concept development, patient experience strategy, and medication adherence.
Sandy Varatharajah
I graduated in 2014 from Georgetown University, where I majored in Biology and minored in Science, Technology, and International Affairs. Most recently, I worked at Cityblock Health, a Series B risk-based provider serving Medicaid and low-income Medicare beneficiaries. There, I stood up new multi-market programs such as pharmacy/med adherence across our polychronic membership. Previously I worked at Zocdoc, a Series D health tech company enabling millions across the US to access near-term care. I led enterprise implementations; was the first hire to Zocdoc's commercialization team where I helped launch the company's new business model and first-ever B2B product portfolio; and helped manage strategic partnership discussions and federal/state government relations as Chief of Staff to Zocdoc's founder & CEO. Before Zocdoc, I was a Consultant focused on EMR and coding optimization at The Advisory Board Company.
Karl Wang
I grew up in Winchester, Massachusetts. In 2012, I graduated magna cum laude from Tufts University with a major in Quantitative Economics and minor in Entrepreneur Leadership. After college, I joined Putnam Associates, a strategy consulting firm serving the pharmaceutical and biotech industry. As a Consultant (project manager), I managed a team to deliver strategic insights around pricing and contracting, commercial opportunity assessment, etc. to our biopharma clients. After Putnam, I joined Reify Health, a seed-stage health IT company in the clinical research space, as the 6th employee. My responsibilities changed annually but prior to leaving, I built and managed the Customer Success Associates, a team that executed product implementation and business operation improvement projects.
Hannah Williams
I grew up in the Brecon Beacons in Wales before studying Natural Sciences (Biomedical Sciences and Neuroscience) at Cambridge University, where I also rowed and competed for the university modern pentathlon team.  After graduating in 2013, I interned across marketing, venture capital, and small biotech firms, and having enjoyed the intersection of biology and business I went on to study the fundamentals of drug discovery and development during my masters in Neuroscience and Translational Medicine at Queen Mary, University of London.  Upon graduating in 2015 I joined The Dementia Discovery Fund, a specialist venture capital fund managed by SV Health Investors, and initially contributed to building the fund brand, network, investment strategy and processes.  As our team grew, my role evolved and I conducted competitive intelligence and scientific landscaping research projects, triaged investment opportunities, contributed to due diligence and investment decisions, and organised our Scientific Advisory Board meetings.  In the last two years I have driven company creation projects in areas of emerging biological understanding for dementia.
Merry Xiao
I grew up in Belle Mead, NJ (about 10 mins north of Princeton), and went to Northwestern University. I graduated from Northwestern in 2014 with a BA in Economics and Mathematical Methods in the Social Sciences, with a Kellogg Certificate in Financial Economics. I have been working in healthcare strategy consulting since graduation, with Booz & Company/ PwC Strategy& (in Chicago and then in SF). I worked across all sectors in healthcare, including payor, provider, pharma, medtech, and PBM, but largely specialize in the whole life cycle of payor/ provider M&A strategy (from partnership strategy/ strategic options through deal evaluation/ negotiation through post-merger integrations). Two of the publicized deals I helped bring to life were the Prime Therapeutics/ Walgreens specialty pharmacy JV and the Blue Cross NC/ Cambia strategic affiliation.
Vincent Jan Ying Yeh
I grew up in the SF Bay Area, CA and graduated summa cum laude from UC Berkeley in 2013 with a B.S. in Chemical Engineering. After college, I attended Stanford University to pursue a Master's degree in Chemical Engineering with an emphasis in biodesign. Following graduate school I ventured into the medical device industry, joining Stryker as a Design Engineer in its Research and Development group. At Stryker I worked on developing minimally invasive surgical treatments for brain aneurysms and stroke. Over the course of four years, I helped launch and commercialize two stent platforms through leading cross-functional teams in engineering and technical management roles. For the most recent product launch, I spent three months in Europe supporting the first human clinical cases (over 100 patients in nine countries!).
Kelly Zhang
I was born in Orem, Utah but grew up in Singapore. I graduated from Columbia University in 2014 with a degree in Chemical Engineering / Applied Math Minor, magna cum laude. After graduation, I joined Credit Suisse in its investment banking healthcare group and covered clients across the full healthcare spectrum. After 2 years at Credit Suisse, I joined H.I.G. Capital, a middle-market private equity firm, in New York. Over the last 3 years, I've managed portfolio companies within healthcare (ambulatory surgery centers and specialty infusion pharmacies), restaurants and government services industries; I've also evaluated new investment opportunities across all industries outside of real estate.
Click on covers to see e-books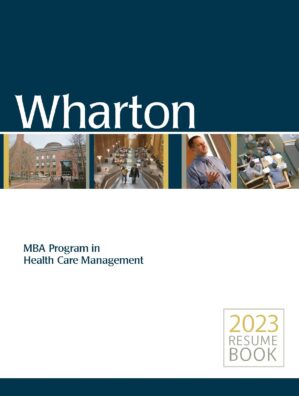 Resume Book 2023 (pdf)