HCM CLASS OF 2025 STATISTICS
Male:  59%
Female:  41%
Years Out of Undergraduate School
< 2: 0
2-4:  30%
5-7:  58%
8 <:  12%
Undergraduate Majors
Liberal Arts and Social Sciences: 19%
Sciences: 26%
Engineering: 8%
Business and Economics: 44%
Pre-Professional: 3%
Graduate Degrees Held
MD:  4
Joint MD/MBA Program:  7
Joint MBA/Law Program:  1
MA/MSE/MS:  3
PhD:  1
HCM CLASS OF 2025 PROFILES
73 students
Andrew Acker
I grew up in the Philadelphia area before attending MIT where I majored in mechanical engineering and played basketball. I became interested in biomechanics and decided to eventually pursue a medical degree. I played basketball in Germany the summer immediately following college and then played in professionally in Israel. Unfortunately, I needed back surgery putting an end to my short basketball career. I came back to Philadelphia in 2016 for four years of medical school at Penn. I stuck around in Philadelphia and started my residency in cardiac surgery here at Penn in 2020.
Emily Ashworth
I grew up in Houston, TX before attending the University of Texas at Austin to study Mechanical Engineering and Plan II (an interdisciplinary liberal arts degree). I knew I didn't want to take a typical engineering job but I had no idea my path would lead me to a passion for healthcare having limited exposure during undergrad. I started my first job as a business analyst at McKinsey (first in Houston and then moved to New York) and tried out several different industries before doing my first healthcare project, and after that I was hooked. I worked with clients across provider, payer, public sector, non-profit, health tech, and private equity. Getting this broad exposure to the industry helped me identify the area I'm most passionate about in value-based care and better aligning incentives between provider, payer, and patient to meaningfully improve and reduce the cost of US healthcare.
Abhishek Bhargava
I grew up in Canton, Ohio and went to Dartmouth for undergrad, where I majored in Political Science. After college, I spent two years working in New York at Lazard, an investment bank, focusing on industrials M&A. After two years at Lazard, I moved to Chicago to work in the Healthcare group at GTCR, a private equity firm; I spent two years as an Associate in the Chicago headquarters before moving back to New York for my third year.
Steven Bidwell
After Graduating from the University of Louisville in 2017, I continued my service with the US Army as a Medical Officer in Tacoma, Washington. I have had the pleasure of serving in several different roles, ranging from planning combat medical operations within an Infantry Brigade, managing medical logistics warehouses, but mostly as the supervisor to a team of specialized healthcare providers known as a Forward Surgical Team. During my time leading my team of Surgeons, Physicians and more, we spent nearly a year in Afghanistan working with Special Operations and a local national partner force. The experiences here solidified my love of healthcare and pushed me towards Wharton and HCM. Since my departure from the Military, I have been able to serve as a pre-MBA intern to the Owner and Operator of a PNW based nonprofit, RevUp. RevUp focuses on providing health education, after school care, sports coaching, and other services to underprivileged and low income-based children in the Seattle-Tacoma area. Learning the details to leading a nonprofit, while managing a normal day to day career as a small business owner, has been an invaluable experience leading up to Wharton and has helped to shape my post MBA goals further.
Sam Bogrov
After spending my entire childhood in Baltimore, I chose to leave the northeast and attend Vanderbilt University for undergrad. Originally intent on pursuing a career in real estate, I pivoted to a passion for M&A I developed while completing my senior thesis on the merger of two real estate firms. After earning a one-year master's in finance at Claremont McKenna College, I worked in Oppenheimer's M&A and restructuring group. Though I found much of the work interesting, I realized that instead of advising companies I wanted to actually take the hill with management to achieve an investment thesis. Therefore I moved into private equity, and over the next three years completed six acquisitions totaling over $6 billion, primarily in industrials and business services. I enjoyed conducting diligence to learn how a business works, and helping my portfolio companies improve their operations and strategically navigate their competitive industries. During my time in private equity, I developed a rare chronic pain disorder. In an ideal world, the primary care system would have properly funneled me to the right specialist who could diagnose and treat my condition. Once I realized this was not the case, I left my job to join Pediatric Associates, the largest provider of pediatric primary care in the country. As head of finance and M&A integration for the northeast region, I have overseen the company's expansion into four new states that now generate over $100 million in revenue.
Akshay Bothra
I grew up in New Jersey and and graduated from the University of Virginia in 2019. After graduation, I joined Bain & Company in the New York office. Over my four years there, I primarily worked with clients in tech, social impact, and healthcare. While at Bain, I dealt with personal health issues that made me want to further explore healthcare as a career post-consulting. I spent 6 months externing at Carrum Health, a series A value-based care startup focused on providing high-quality care while reducing total surgical spend.
Bailey Burt
I was born and raised in Charlotte, NC before attending UNC, where I majored in business, minored in chemistry, and competed for the varsity swim team. While at UNC, I developed a strong interest in the business side of healthcare. I worked in investment banking at Fidus Partners, where I focused on mergers and acquisitions across various sectors. After Fidus, I worked for NovaQuest Capital Management, where I spent nearly three years in life sciences investing.
Christian Caliboso
Born and raised in CT and NY. Entered and persevered through most of my undergrad with a pre-med mindset. As such, had a variety of wet lab research positions and public health internships. What changed my mind away from medical school (aside from finding the MCAT way too difficult) was how little I understood about healthcare delivery overall, outside of just provider / patient interactions. After graduating, I went to on to working the Boston Consulting Group. For the first year I worked on a variety of medtech / digital health growth strategy projects. In the latter years, I found a huge interest in the private equity practice and went on to support a dozen or so commercial due diligence. Topics here stemmed across specialty service networks, medical equipment / solutions, and medical benefits management to name a few. Now coming to business school, I find myself interested in private equity and its place in healthcare, how it is rapidly developing in specific areas, and the benefits and potential risks that result.
movement.
Chip Chambers
I am a fourth-year MD/MBA student at the University of Pennsylvania's Perelman School of Medicine and Wharton Business School. I studied biology and economics at the University of Georgia where I was first introduced to the field of patient safety through the work of IHI. My work has included various quality improvement initiatives and health policy research with Emory Healthcare, the Greater New York Hospital Association, Penn's Center for Health Care Innovation, and with former directors of CMS.
Chris Corbett
After growing up in Portsmouth, RI and then attending college in Baltimore, MD, I left the comforts of the east coast for a job at Epic in America's Dairyland (Madison, WI). I started as a Technical Services Analyst, working as a technical and operational support person, specializing in one of Epic's many applications, and debugging and writing code to help fix problems with the software. Later, I advanced to the Technical Coordinator role, acting as the overall technical lead for a medium-sized multi-hospital health system, responsible for the success of the health system with the software and managing a team of 30 Technical Services Analysts. When I started to get bored of that, I thought I might want to do more software development and programming, so I earned a professional certificate in Computer Science from the University of Wisconsin in the evenings, but ultimately decided I liked working with people too much to become a full-time software developer. Most recently, I've worked as a technical implementation lead for Epic's Payer Platform product, which connects health systems with health plans to share information with the goal of reducing administrative burden and increasing interoperability to achieve higher quality care at lower costs.
Rachel Corbin
I grew up in Atlanta, Georgia and graduated from Georgia Tech with a bachelor's degree in business administration, concentrating in information technology. After graduation, I started my career at Deloitte Consulting, where I have spent 6 years helping large payer and provider clients deliver best-in-class, digital sales and service experiences for their members and patients. I have worked on a variety of strategy and technology engagements, during which I have developed multi-year transformation strategies and implementation roadmaps, redesigned business operating models, and identified opportunities to use new technologies to advance existing processes. Most recently, I led the sales workstream for an engagement focused on modernizing the sales experience for a large health plan to achieve target membership growth across their Medicare Advantage and Individual lines of business. This included an evaluation of 10+ emerging digital front door vendors to help the client find the optimal partner to deliver a digital self-service health plan shopping experience. From improving patient-facing operations and rethinking patient scheduling for provider clients to transforming sales and service functions for health plan clients, I have developed a passion for enabling success in the health care industry's shift to be more consumer-driven through the use of technology.
Jacob Deel
After growing up in Appalachian Southwest Virginia, I attended the College of William & Mary to pursue my interest in public policy. My one and only post-undergrad job was in Deloitte Consulting's public sector practice, where I worked with a variety of Federal agencies. Inspired by the medical professionals in my family (my mother and grandmother were both nurses), I decided to try applying my consulting skills to projects providing data analytics support to military healthcare agencies. I found that I loved these projects, which allowed me to conduct analyses of topics from population health surveillance to provider workload management to medical supply distribution. Also at Deloitte, I worked in an internal rotation helping manage our thousands-strong public sector analytics & artificial intelligence practice.
Christian DiGiacomo
I'm a born and raised New Yorker. I went to Cornell University, where I was a member of the varsity heavyweight crew and pursued a Government major with a focus on international relations. I studied Arabic, lived in Amman, Jordan for a summer, and wrote my undergrad thesis on Saudi Arabia. While looking for jobs I found ZS Associates, a healthcare focused consulting firm, and spent almost 6 years with the firm. I spent my first two years in Philadelphia (Go Birds!) and then moved back to NYC to be closer to family and friends. I was initially drawn to ZS because of its focus on analytics, but became fascinated by the healthcare industry and hope to spend the rest of my career in the space. Early on at ZS I was exposed to work with orphan-designated drugs, and quickly developed a passion for helping to create patient-centric commercial organizations at pharmaceutical companies. This type of work became my focus, and I've helped to create the commercial models for roughly a dozen orphan-indicated products. In addition to that work, I've had the chance to do a little bit of everything within ZS's life science practice, including creating oncology provider account strategy, developing B2B marketing strategy, and designing internal HQ functions for growing biotech companies.
Sachin Doshi
I was born and raised in Toronto, Canada and went to McMaster University, majoring in biochemistry and health sciences. A significant part of my undergraduate experience was being a part of the campus response team, which piqued my interest in medicine. I attended the University of Toronto for medical school, during which I also completed a concurrent Master of Engineering, focusing on biomedical device development and regulation. This is also when I developed a particular interest in 3D printing and medical device research. I decided to pursue a residency in General Surgery, which is a 5 year program, with a particular focus in trauma surgery. I am putting my residency on pause after just completing my third year to attend Wharton and the HCM program. I hope to blend my interests in surgery, biotech, and leadership in the future.
Kavitha Eechambadi
I grew up in Charlotte, North Carolina and attended Emory University, where I double majored in Neuroscience & Behavioral Biology and Religion. After graduating, I moved to Boston where I began my career in life sciences consulting at Putnam Associates. Our clients at the time were primarily within the biopharmaceutical industry and the projects I worked on spanned the drug discovery lifecycle.
After about 2 years, I became interested in the intersection of healthcare and technology and was passionate about working at a mission-driven company. This led me to join Flatiron Health as an associate on the Life Sciences Partnerships team, where I focused on maintaining and building new relationships with our life sciences partners, with the goal of strategically working with clients to leverage our real-world data offerings and services to support cancer research. Towards the end of my 4 years at Flatiron, as an Associate Principal I managed account teams for two large pharmaceutical clients (>$15M in annual revenue) and was able to take on people management responsibilities.
Eric Erle
I was born and raised in New York City, and stayed in-state for my undergraduate at Cornell University, where I majored in Economics and Classics with a minor in Business, and had an exceptionally undistinguished one-year career on the varsity golf team practice squad. After Cornell, I spent the first six years of my career at Miraki Innovation, a Boston-based medtech venture development lab, where I helped start a number of companies across the healthcare industry. I enjoyed focusing my efforts on building teams and developing medical technologies around Miraki's mission to save lives, reduce suffering, and make healthcare more accessible. At Miraki, I was part of the founding team of new ventures in infectious disease, medical aesthetics, surgical robotics, rapid diagnostics, and biologically-inspired pharmaceuticals.
Isabel Glass
At Michigan, while majoring in Organizational Studies (a small but dedicated cohort that reminds me of HCM) and minoring in Business, I discovered a broad interest in business that led me to pursue consulting. While at ZS Associates, I bounced around industries a bit before finding a home in the "healthcare ecosystem" practice and honing a passion for the business of healthcare. I spent 3 years working with life science companies (ranging from large pharmaceutical to smaller digital health) on a variety of strategic projects (key account management, org strategy and transformation, customer engagement, and value creation). After ZS, I transitioned to an in-house role at MyEyeDr., a PE-owned Vision Care company with 900+ optometry practices / retail locations across the U.S. I joined a small strategy team where I've been able to create and implement strategic initiatives from end-to-end, including developing a new Ecommerce platform, launching Clinical Trials partnerships, and re-designing the Annual Planning process – all while learning more about the complex players across the healthcare industry, the unique blend of healthcare and retail, and the art of influencing leadership and investors to get from idea (to capital) to execution.
Aditya Goel
I pursued my Bachelor's degree at UC Berkeley, majoring in Molecular and Cell Biology and minoring in Bioengineering. After graduation, I joined a boutique life sciences consulting firm, ClearView Healthcare Partners, where I consulted for biopharma clients on product-level and company-level growth strategies. Subsequently, I transitioned to a role as a healthcare investment analyst at Bracebridge Capital, a hedge fund based in Boston. In this position, I invested in various life sciences companies (biotech, pharma, med devices etc.) across the capital structure. I worked on diverse deals, ranging from senior secured debt facilities to Series B equity financing. Moreover, I played a role in restructuring distressed companies, which involved evaluating new business plans and growth strategies, appointing non-executive board members and management teams, and observing board meetings.
Drew Goldberg
I grew up in the Philadelphia suburbs and have not ventured far, having completed both undergraduate studies and medical school here at Penn. I studied neuroscience in college where I was first introduced to patient care and clinical research, setting the stage for my medical school application. During my time in medical school pursuing a dual MD and MS in translational research, I developed an interest in the intersection of healthcare innovation and emerging medical technologies. I wrote about academic medical device development as well as joined a device team in the Penn Health Tech accelerator program. Additionally, during this time, I found my career path within general surgery and pivoted my healthcare management focus from devices to systems strategy, having identified critical needs within my own healthcare system while caring for patients. I am currently an aspiring academic general surgeon in the midst of residency training with an interest in the intersection of healthcare strategy, surgical systems development and operational innovation. During my time here, I look forward to utilizing Wharton's multidisciplinary resources to study and apply lessons in surgical care delivery and optimization. I look forward to working with a diverse set of classmates to further develop my passion and approach to healthcare innovation through the HCM program.
Lindsay Grossman
After growing up on Long Island, NY, I attended Cornell University as a Biology and Society major. While I always knew that I wanted to study medicine, my interest in large-scale healthcare delivery began during my gap year prior to starting medical school, where I worked in an administrative role for Northwell Health's Center for Global Health. I went on to pursue my MD at the Perelman School of Medicine here at Penn in 2020. I worked at the Penn Center for Healthcare Innovation, where my projects focused on text-message based monitoring of patients with COVID-19 to increase hospital capacity during the height of the pandemic, operationalizing vaccine distribution to the West Philadelphia community, and telehealth initiatives aimed at increasing healthcare access for patients. I am now taking a year out to pursue an MBA through the combined degree program, and I am looking forward to exploring healthcare through a different lens along with my classmates from many different industries.
Allison Hall
I was raised in the San Francisco Bay Area before moving to Atlanta, GA for high school. I attended the University of Virginia undergrad where I pursued a degree in Commerce, and specialized in Information Technology & Marketing. After graduating, I joined Deloitte's commercial management consulting practice in the Washington DC area. I spent the majority of my consulting career serving healthcare clients, including both plans and providers. My work centered around delivering operations transformations such as program development for Behavioral Health Care and implementation of new technologies. One of my favorite parts of my job as a consultant was working directly with clinicians to create operational change.
Ben Harris
Since graduating medical school, I have spent the majority of my time caring for medical and cancer patients in the UK and Australia. However, it became clear that by pursuing solely clinical medicine, my influence on individuals' care was limited to those patients who I came across in my clinical journey.
Seeking to expand my influence beyond individual patients, I turned to research, focusing on big data, bioinformatics, and machine learning through a Masters and PhD at Oxford. My foray into clinical academia resulted in 35+ articles with 400+ citations, and a professorship for innovation and patient engagement. Then leveraging my educational research and teaching in Oxford, I developed and commercialized a cutting-edge educational platform where novel pedagogical and machine learning approaches help healthcare students learn more efficiently. I hugely enjoyed scaling this platform to 10,000+ students across eight countries, giving patients a voice in healthcare education like never before.
Wendy Huang
My interest in healthcare started at Dartmouth, where my favorite classes were biology seminars focused on understanding human diseases, such as cancer and diabetes, by studying their underlying molecular genetics, biochemistry, and physiology. After graduation, I joined a boutique healthcare investment bank (founded by an HCM alum!) called Locust Walk. In this role, I advised early-stage life science companies on licensing, M&A, and financing transactions, which helped entrepreneurs develop novel therapies for many of the same conditions I had studied in school. From this experience, I took away a desire to join a startup myself (and a curiosity to have an MBA experience of my own one day). After Locust Walk, I joined EQRx, a mission-driven biotechnology company focused on expanding access by offering lower-cost medicines through drug commercialization innovation. As an early employee, I worked in many functions across corporate development, strategic finance, and program operations. My responsibilities included not only raising biopharma record-breaking high funding rounds and acquiring dozens of promising assets but also shutting down late-stage programs and re-defining the corporate strategy entirely.
Allison Hubert
I grew up in Princeton, NJ and headed south for college where I studied Economics and Decision Sciences at Duke. I made a point to get involved in the Durham community, including volunteering for Girls on The Run and Duke Children's Hospital (which should have been a sign I was interested in healthcare!).
I started my career in NYC as a consultant at Accenture, and quickly realized my passion for healthcare. After a year of delivering traditional consulting projects, I joined Accenture's Patient Experience Center of Excellence where I focused on business development, sales, asset creation, and thought leadership. I went on to sub-specialize in the life sciences industry and worked with numerous clients to reimagine their patient engagement strategies, ranging from clinical trials to commercialization. I was also a founding member of the Health Equity Center of Excellence. More recently I joined Accenture's Digital Health Ventures team, which invests in tech start-ups enabling Accenture to more readily bring innovation to clients. My team's responsibilities included start-up evaluation, relationship management, and business development.
Henry Jiang
After graduating from Swarthmore College in 2018, I spent three years in life sciences consulting at Charles River Associates advising companies on pricing, market access, and commercial strategy for their diagnostic and therapeutic assets. Following CRA, I spent some time in operating roles at healthcare technology startups including Kheiron Medical, a Series A company building AI/ML for breast cancer detection and Reify Health, a Series D company building software to accelerate clinical trials. Right before Wharton, I also had the chance to explore early-stage technology investing at Fusion Fund.
Nancy Jiang
I was born in San Antonio, Texas and grew up in Potomac, Maryland. I studied Policy Analysis and Business Management at Cornell, minoring in Health Inequality, and juggled conducting research at the Health Design Innovations Lab and playing ultimate frisbee. After graduating, I spent 2 years at JPMorgan Chase in New York in their corporate strategy rotational program, rotating through the Innovation Strategy, Credit Product Strategy, and Global Philanthropy teams. I then moved to BCG, where I've primarily focused on the Healthcare / MedTech and PE Operations industries.
Michael Karamardian
I grew up in Southern California, and my initial career plan was to go straight to becoming a doctor as efficiently as possible. Thus, once I got to Duke for undergrad, I was on the pre-med track and planned on going straight through to medical school. In college, that plan shifted as I studied economics, engaged in health economics research, worked on a couple medical mission trips, and volunteered at hospitals that showed me a lot more of the complexities and challenges in medicine. This led me to want to explore more of the operational and business sides of healthcare, and I pursued an Associate Consultant role at Bain & Co. After 2 years at Bain, I applied to medical school and started here at Penn in August 2020. While here, I've had the chance to work on multiple projects through Penn's Center for Healthcare Innovation and be a part of the Investment Team for the Penn Med-Wharton Fund for Health. These gave me opportunities to use the clinical education I am getting to tangibly improve patient health beyond the more usual doctor's responsibilities, and I'm excited to continue pursuing those kinds of opportunities through Wharton HCM.
Jackson Kelner
I was born and raised in Minnetonka, MN, a suburb of Minneapolis. I then attended Washington University in St. Louis, where I studied Finance and Chinese. Following graduation, I began my career as an Analyst at Moelis & Company, a boutique investment bank in NYC. While I worked across industries at Moelis, it was healthcare projects that I found most compelling and a family member's challenges with a rare disease that led me to want to pursue a career in the healthcare ecosystem. With the professional goals of learning more about the healthcare industry and helping to effectuate change as an investor, I moved to Boston to join the Healthcare team at TA Associates, a global growth-focused private equity firm. At TA, my role was focused on sourcing and evaluating new investment opportunities that supported our cost containment thesis and working closely with portfolio companies to help drive strategic growth. I worked across numerous healthcare sub-sectors, including healthcare technology, pharma services / life sciences, and value-based primary care – all areas that I look forward to exploring further at Wharton.
Anant Kesavan
I attended the University of Michigan, where I studied economics and mathematics. After graduating college, I joined PwC's technology consulting division, where I focused on the implementation of Oracle ERP solutions across multiple industries and geographies worldwide. After about two years of working at PwC, I started thinking more critically about where I wanted my career to go. While I enjoyed getting exposure to different industries and working with technology, I did feel the need to focus in on a sector that was more socially impactful. During my job hunt, I found that the mission statements of healthtech companies resonated with me the most, so I joined a patient education software company called Mytonomy. I was hired as Chief of Staff to the President & CEO. In this role, I rolled out a framework that to date allows the company to systematically track its goals and objectives each quarter. Additionally, I streamlined the company's hiring processes and migrated the business to an entirely new HR platform that our people operations team still actively uses to recruit candidates. After 10 months, the company had grown to the point where there was no longer a need for someone to serve as Chief of Staff. I therefore transitioned to a role entitled "Manager, Operations and Business Development." In this new position, I led the company's foray into new markets; expanded our sales team; developed a comprehensive intern program; built out our entire sales infrastructure and streamlined information exchange through the deployment of a company intranet.
Szu Kothari
I grew up in Seattle and graduated from Amherst College in 2017. I began my career as a consultant in New York, where I executed growth strategy and due diligence projects for private equity funds across Healthcare, Technology, and Aerospace & Defense. I transitioned to private equity after three years, first as an associate at Nautic Partners prior to moving to Berkshire Partners in Boston. Throughout the pandemic, I had the opportunity to invest in pharmacies, value-based PBMs, and multiple other platforms and found myself drawn to models that clearly inflected the cost of care and clinical outcomes of individuals. Notable investments included EmpiRx, Chartwell (CarepathRx), and Summit Pharmacy Solutions. This interest gradually evolved to include pharma services technology investments, including eClinical technology and Real-World Evidence. At Berkshire, I helped develop our pharma services thesis around real world evidence and am excited to continue pursuing investments that use this data to ultimately improve the speed, cost, and equity of clinical trials and commercialization.
Hannah Krapes
I grew up in the suburbs of New York City and attended Haverford College where I studied Economics, Health Studies, and Statistics. I was also a member of the women's soccer team. My studies along with my family dinner table discussions laid the foundation for my interest in Healthcare, which I further developed through casework over the past four years at Boston Consulting Group (BCG). Much of my experience at BCG has been in strategy and operations within the payer/provider sector. Here, I have been exposed to the many gaps and opportunities in care delivery through projects ranging from developing operational solutions to reduce physician burnout to re-designing a health system's digital ecosystem. While at BCG, I spent 1 year on secondment with Teach for America, redesigning how the organization raises and spends money to be more impact-based. I hope to bring my learnings and equity orientation from this experience to the healthcare industry.
Brian Kuang
After spending my childhood in the suburbs of Detroit and graduating from the University of Michigan, I moved to Chicago and joined McKinsey in 2019. Cycling through a myriad of industries as a junior consultant – including trucking and mining – I found myself in life sciences. From there, I subsequently became fascinated in understanding the structural barriers to innovation and cost-effectiveness in the US healthcare system. My work has since focused on US market access for pharmaceutical companies, but has also ranged from R&D portfolio strategy to patient services; my clients have included multinational PharmaCos and pre-IPO startups. Leaving my comfort zone (and also a lifetime of Midwestern winters), I also went on an extended rotation to my firm's Tel Aviv office during the latter part of my McKinsey tenure. While in Israel, I focused on building McKinsey's relevance to the digital health and biotech ecosystems of Israel and Europe.
Abhinav Kurada
I come to Wharton from the Medical Technology practice of the Boston Consulting Group, where I played a key role in shaping R&D and commercial strategies for Fortune 500 medical device and healthcare technology companies. Prior to BCG, I co-founded a MedTech startup, NeuroTrak, in the remote patient monitoring space. At NeuroTrak, I led the development of an NIH-backed wearable device for the detection of epileptic seizures. I hold a Bachelor's degree in Biomedical Engineering from Columbia University and have published 10 scientific papers throughout my research career.
Elise Laird
I grew up in San Antonio, Texas before attending Harvard, where I studied statistics and government. After pursuing a couple of political/government internships in 2016 and 2017, I started working for BCG as a Summer Associate in 2018, where I got my first taste of working in the healthcare industry, serving a non-profit HC client based in Texas. I returned to BCG full time as an Associate in Chicago in 2019, and have spent the last four years working primarily on healthcare projects, often at the intersection of healthcare and private equity. This experience has been spread across medical technology companies, HC providers, payers, and HC nonprofits, and has ignited my interest in healthcare, particularly with patient-facing organizations.
Brian Levine
After undergrad, I worked as a diabetes-focused journalist/consultant for 3 years. I then worked one year with Onduo, a Verily-owned telehealth chronic condition management company.
Jesse Liu
I grew up along the West Coast – Vancouver, Canada, Washington state, Alaska and then Southern California. I went to Penn undergrad and afterwards, I moved back to LA and worked at Bain & Company as an Associate Consultant. I worked primarily on cases in the utilities, consumer retail, healthcare and private equity space. Afterwards, I worked for my family's business in Alaska, before starting the JD/MBA program at Penn Law and Wharton. Most recently, I was a summer intern at Cedars Sinai Medical Center in their Business Development and Legal Departments, and as a Summer Associate at Gibson Dunn & Crutcher, a law firm based out of LA.
Sarah Maguire
I attended the University of Texas at Austin where I graduated with a degree in Biomedical Engineering. I began my career as a consultant at Accenture where I worked across various industries on operational transformation, near- and long-term value creation, and post-merger integration engagements. Driven by my desire to work in the healthcare, I took an operational role at Everlywell (now Everly Health). During my tenure I shifted into a health plan strategy role where I worked between the product and sales teams to develop commercial strategies. Combining my interest in payers and experience in consulting, I had the opportunity to join the growing advisory arm of Sandbox Industries, the firm providing investment services for the Blue Venture Fund.
Connor Mahoney
I am originally from outside of Philadelphia and graduated from Northwestern University in 2016. In 2017, I finished my final year of eligibility for football, completed my master's degree in public policy, and managed to drop 75 pounds. Following that, I joined the Marine Corps in 2018 and served as an infantry officer for four and a half years. During my time in the Marines, I deployed twice – once to the Middle East and once to Japan. After my second deployment, I transitioned out of the military and started working for Council Capital, a healthcare private equity firm based in Nashville, TN. In this role, I led business development and deal origination efforts for healthcare services and tech companies valued between 10 and 100 million dollars. Before Wharton, I completed a pre-MBA summer internship with Packaging Specialties, a company acquired by a Wharton alum through a search fund. This experience provided valuable insights into small business operations and confirmed my interest in pursuing Entrepreneurship through Acquisition (ETA) after graduation.
Charlie Manoff
I was born and raised in New York City and graduated from WashU in St. Louis where I double majored in finance and statistics. Upon graduation, I joined Centerview Partners as an investment banking analyst where I focused on M&A in healthcare services and TMT. I quickly realized I wanted to have a more tangible impact on these various companies we were advising and made the move to Warburg Pincus where, for the past two years as a private equity associate, I've had the opportunity to invest in early-stage climate tech companies that are leading the charge of the "Energy Transition" and various, critical decarbonization efforts. In my role at Warburg, I've had the opportunity to work with and help develop a new and growing investment team, think through the key themes behind which we want to invest and partner with brilliant entrepreneurs that have set out to solve, big global issues.
Alex Margulies
Growing up in Cleveland, OH, I always had a strong interest in the health care industry; however, as a child I thought the only path towards supporting patients was through medical school, and I began doing research at hospitals and shadowing surgeons. I applied to colleges with this goal in mind, but over time discovered that my interests were more aligned with the administrative side of health care than with wielding a scalpel. By the time I arrived at college, I settled on exploring the intersection between healthcare and quantitative problem solving and opted to pursue degrees in mathematics and finance. As such, I took internships positions within the health insurance and hospital administration sectors before landing where I currently work today at IQVIA. At IQVIA, my passion for working in this industry was further developed as I utilized data analytics to advise pharmaceutical companies in their strategic decision-making with a focus on market access. Over the past several years, I have risen to a Manager position and gained valuable experience leading engagements focused on public policy, gross-to-net preservation, and patient assistance program optimization across over a dozen clients.
Lindsey Mattila
I've spent the majority of my career thus far in the B2B digital health space. My first role in digital health I worked as the digital health partnerships manager for Collective Health and had the opportunity to oversee 90+ of the top digital health vendors in the market. Having a birds eye view of the landscape gave me insights into the top pain points in the market, and led me to join Modern Health to work on the mental health industry and see the company grow from 70 employees to 400+. Being in the scrappy health tech space, I've gained experience across different functions such as operations, strategy, provider networks, claims integrations, analytics, partnerships, and global expansion.
Guy McKhann
I grew up outside of Manhattan before making the cross country move to Los Angeles to attend UCLA. I entered undergrad with the goal of becoming a practicing physician, but eventually decided that I would like to impact healthcare from a business-strategic perspective instead of providing direct patient care. Post graduation, I spent my time in Denver working at DaVita to operationally combine dialysis care with the value-based care offerings of CMS and commercial insurers. In this role, I developed strategies to integrate the clinical interventions of numerous care teams and partnered closely with dialysis general managers to make value-based care part of their traditional operational focus. My time at DaVita allowed me to witness the immense value of value-based care for dialysis providers and patients, and also experience firsthand the many operational and financial complexities of this model.
Sara Meadow
I grew up in Jacksonville, Florida and attended Rice University where I studied Political Science, Environmental Policy, and received a certificate in Civic Leadership. After graduation, I joined Deloitte Consulting in their Houston office, where I worked with providers and payers on everything from improving clinical outcomes for patients to standing up a new population health strategy to revamping health equity initiatives. After two years in Houston, I moved to Deloitte's New York office, where I continued pursuing my long-standing interest in the social determinants of health, environmental health, and sustainability, and helped define the firm's perspective on climate resilient health and ESG in the healthcare industry. More recently, my work has focused on helping healthcare and life science organizations develop decarbonization and climate resilient health strategies. Throughout my time at Deloitte, I also led pro bono consulting projects related to food insecurity and education access.
Yaffet Menna
In my most recent role, I worked as part of a four-person team at the Pritzker-Vlock Family Office to deploy >$100M into innovative biotech and medical device companies over the course of 5 years. I was responsible for assessing each investment opportunity as well as supporting over 20 of our portfolio companies as they carved out regulatory and commercial strategies to bring several innovating drugs/devices to market. Prior to that, I worked in corporate development at Evolent Health, helping the company close several strategic acquisitions and develop go-to market plans for new service lines. Originally, I started my career in investment banking where I worked on mergers of physician groups in Emergency Medicine, Anesthesiology, and Ophthalmology. My initial interest in healthcare began in high school where I interned in my uncle's lab at the Lombardi Cancer Center at Georgetown University. I went on to study Neurobiology at Georgetown as a pre-med student and even spent a year of my time in undergrad working in a lab conducting a Memory and Cognition study in primates.
Blake Niehaus
I grew up in Greenwich, CT, and graduated from Dartmouth College in 2017. I began my career as a private equity analyst at Audax Group, a middle-market fund based in Boston, MA. After two years at Audax investing across a range of industries, I became interested in specializing to pursue investments in the healthcare sector. I was drawn to both the complexity and opportunities for innovation in the U.S. healthcare system to improve patient access and affordability to quality care, and ultimately, to better health outcomes. I moved to New York and joined Arsenal Capital Partners, a healthcare-focused private equity fund. At Arsenal, I evaluated and executed investment opportunities across various healthcare sub-sectors, including pharma services, payer services, and healthcare IT. I also collaborated with portfolio companies, including BioIVT, Lumanity, and OncoHealth, to drive strategic & operational initiatives and the execution of add-on acquisitions. Through my work in pharma services, I developed a particular interest in helping to accelerate the drug development and commercialization processes through the use of real-world data & analytics to give patients quicker access to innovative therapies, an area I hope to pursue further after Wharton.
Nmesoma Nwafor
I grew up in Dallas, TX. After high school, I attended Tufts University, where I majored in Biology and was a student-athlete on the football team. I was fascinated by the technologies, services, and policies that drove the evolution of the healthcare industry, so after graduating from Tufts in 2019, I moved to Chicago to join William Blair's healthcare investment banking group. At William Blair, I worked across various healthcare sub-sectors, designing comprehensive financial models and helping clients assess strategic options. After two years with William Blair, I transitioned to healthcare private equity as I wanted to work long-term and build alongside these healthcare companies. I moved to New York City and joined WindRose Health Investors. During my two years, I worked and strategized with healthcare founders in the US and provided capital for growth initiatives to scale their businesses. I actively supported various portfolio companies across many healthcare sub-sectors, such as pharma services, mental and behavioral health, and payor services.
David Olvera-Sanchez
I am a born and raised Angeleno and a proud product of a tight-knit Mexican-American family and strong single mother. After high school, I moved out to the East Coast to attend Harvard, where I was deeply involved in campus LGBTQ+, Latinx, and political student groups. Post-grad, I have spent the past 4.5 years as a management consultant with Oliver Wyman. As I began my consulting career, I completed a few financial services and transportation projects until ultimately project work within the Health and Life Sciences practice sparked my interest. I found the core ethos of the work (regardless of the project) to be the most motivating, increasing members' access and affordability of appropriate, high-quality healthcare. I have spent the majority of my consulting career partnering with and advising clients across the "health"-side of the ecosystem, including payers and PBMs, value-based providers, and retail pharmacies. My experience has mainly focused on the particular growth, operational, and cost management challenges and opportunities related to serving government-sponsored insurance populations (e.g., Medicare Advantage, Medicaid, etc.).
Whitney Pan
I was born in East Brunswick, New Jersey and grew up in the desert in Tucson, Arizona. For undergrad, I made my way back to the East Coast to attend Penn where I concentrated in finance and accounting. After graduating in 2018, I moved to San Francisco to start my career as an Investment Banking Analyst at Wells Fargo in the Healthcare Life Sciences group. This was my first foray into healthcare. I was drawn to the mission-driven nature of the industry and grew to appreciate its complexities as well. I became particularly interested in how adoption of technology can speed up advancements in healthcare, which led me to the corporate development team at Philips in Boston. On the corporate development team, I looked at acquisitions and investments to help in Philips' transformation from medical equipment conglomerate to healthtech player. After 3 years of higher-level strategy work, I wanted to get closer to the operations of the individual Philips businesses which led me to join the Ambulatory Monitoring segment where I helped manage integration projects for Biotel, a large acquisition made in the remote cardiac monitoring space.
Lipsa Panda
My origin story starts in a Mid-Atlantic Kaiser Permanente Hospital, where I was working as a project manager on several new service lines after graduating from Dartmouth. I realized that making a difference in healthcare now required an intimate understanding of data and how that data could be used to drive healthcare outcomes and process improvements. I transitioned into a technical role at a VBC company (all things data person) after teaching myself Python, SAS, Excel, Analytics, Data Science etc. At Remedy Partners, later Signify, I transitioned into a Analytics Lead managing a small team of data analysts. I decided to leave that role to run data at a much earlier stage startup as the first hire/founding engineer. It was a great opportunity to build a startup from the ground up, pitch to investors and build out a brand new product for the first time. I now want to take the experiences I have, using data to improve healthcare outcomes and operations, and transition into the venture/growth equity space where I can continue to work with early-stage founders but scale the impact I have with a larger swath of healthcare delivery companies interested in becoming data-driven.
Neil Pinto
Post graduating from medical university, I spent a year working as a doctor in both urban and rural hospitals. While touching upon individual patient lives in various clinical settings was a rewarding journey, the notion of impacting nations full of lives has always functioned as my north star. When Covid-19 struck in early 2020 and doctors struggled to find an appropriate treatment, I joined Glenmark Pharmaceuticals and was able to identify and launch a novel oral antiviral, Fabiflu (Favipiravir), that prevented mild patients from progressing to severe disease and went on to help 10M+ patients across India. Subsequently, when plasma therapy emerged as a promising Covid-19 treatment and families of patients were taking days (often weeks) to find a single plasma donor, I was able to build a centralized online platform, The Pint Network, that helped connect 13K+ families to donors in under 48 hours. Post launching a novel Covid-19 therapy at Glenmark and founding an online plasma network, I spent 2.5 years at BCG working across a variety of healthcare-focused projects. I started out in the public health sector, supporting Covid-19 vaccination efforts across 8 South Asian geographies. I also worked with India's leading health-tech startup (an online medicine delivery platform) and pharmaceutical companies on various revenue growth initiatives.
Malvika Ragavendran
I started my career in Healthcare Consulting at Crowe LLP where I worked with hospital systems to assess, implement, and track clinical revenue management. In 2021, I joined the Population Health team at Oak Street Health where I worked with value-based-care reimbursement models and developed care delivery programs for chronic condition screening & management.
Maithreyi Raman
I grew up across 7 countries – UK, Singapore, Malaysia, China, Vietnam, India, and Russia – which has fueled my desire to work and learn from diverse teams. I completed my undergraduate degree at Imperial College London majoring in Biochemistry, where I was an Amgen Scholar focusing my research on neurodegenerative diseases. Following undergrad, I took a leap across the pond to complete my Master's in Biotechnology at Columbia University. However, learning about the challenges in the US healthcare ecosystem inspired me to pivot away from bench research towards healthcare consulting where I've had the opportunity to help biopharma companies bring therapies to patients faster. Most recently, as a Project Leader at BCG, I have supported a variety of healthcare clients (vaccines & biologics, CAR-T, and generics) across their R&D, commercial, and supply chain functions. One of my most meaningful projects was when I was given the opportunity to support the US Federal Government to improve COVID-19 testing distribution in vulnerable populations at the start of the pandemic.
Akanksha Santdasani
I am returning to Wharton after a few years as a healthcare growth equity investor at TPG Growth in San Francisco. Having grown up across six different countries and coming from an extended family of doctors, I am excited to be able to explore the U.S. healthcare landscape through the lens of my international experiences. During my time at TPG I supported several portfolio companies, including by executing a successful realization, and diligenced new investment opportunities across the pharma services, healthcare IT, payor services, and provider sub-sectors. I began my career in investment banking on the founding team of Evercore's Complex Situations group within its M&A Advisory practice in New York. I appreciated the autonomy associated with the experience of building-out a new team while enhancing my domain expertise with execution experience across a range industries and various flavors of complex M&A including cross-border, RMTs, spins, splits, carve-outs, and JVs amongst others.
Chloe Schoen
I have spent 5 years at McKinsey, most recently as an engagement manager. I primarily led projects for clients in the Life Sciences, specifically MedTech, Pharma and Animal Health. I focused on strategy/M&A, organizational and commercial topics.
Medha Sharma
I was born in London, England but moved to Pittsburgh, PA when I was seven. I went to college at Penn, where I was premed and studied Biology. Minoring in Healthcare Management at Wharton made me really interested in healthcare delivery innovation and led me to work at the Penn Center for Healthcare Innovation. After graduating, I spent two years life sciences consulting at ClearView Healthcare Partners in Boston. There, I worked on biopharma strategy projects and helped build out our firm's digital health arm until Penn's amazing interdisciplinary culture drew me back for medical school. At Penn Med, I also became interested in impact investing, the startup world, and the social determinants of health by working at the Wharton Investment Venture Associates and Wharton/Penn Medicine Fund For Health. These experiences led me to co-found an accelerator for social determinants of health-focused startups with one of my fellow MD/MBAs, Michael Karamardian. I have also been working on health systems, health economics, and health equity research in oncology and dermatology, my major clinical areas of interest.
Thomas Startz
I was raised in North Dakota and attended Columbia University, where I studied Financial Economics. Following graduation, I joined AllianceBernstein, where I invested in publicly traded healthcare and consumer businesses as a member of the Strategic Equities team. Seeking to expand my operational and strategy knowledge of early-stage companies, I transitioned to Strategic Finance at Redesign Health. At Redesign, I oversaw the creation and launch of 20+ new businesses. Most recently, I worked with Together Senior Health, a Redesign operating company focused on dementia and Alzheimer's, to develop the commercial strategy and pricing for a new business line.
Craig Sturken
I am originally from a suburb outside of Atlanta, Georgia. When deciding where to go to college, I wanted to stay in-state and loved college football, so I attended the University of Georgia. At Georgia, I graduated with a double major in Finance and Economics, and after graduation, I joined Moelis & Company as an investment banking analyst in New York. At Moelis, I worked as a generalist across industries and products, but spent most of my time in Healthcare Services, Chemicals, and Restructuring. Within Healthcare Services, I worked with a broad range of providers including dental, ER staffing, and women's health. After 2 years in investment banking, I decided to transition to private equity to build a broader business toolkit and to help management teams create value throughout a company's lifecycle. I joined American Securities – a upper middle market, generalist private equity firm – in 2020. During my three years at American Securities, I have worked across a broad range of industries including healthcare, chemicals, telecom, and general industrials but have been most interested in investing in healthcare.
Justin Summers
I started my career at GLC Advisors where I gained experience working on corporate restructurings and special situation financings for start-ups. I was particularly intrigued by my work in the healthcare space and decided to join Athyrium, a healthcare investment firm. Taking advantage of Athyrium's open investment mandate, I supported various venture capital, growth equity and structured capital investments across the healthcare services and healthcare technology sectors. I took a strong interest in clinical trial technology. Through my role, I helped manage several investments in companies that provide exciting solutions to support clinical research such as pharmacovigilance, real world evidence data capture and clinical outcome assessments.
Justine Sun
I was born and raised in the Bay Area and attended college at the University of Chicago. Upon graduation, I began my career at J.P. Morgan within the healthcare investment banking group in NYC. During my two years there, I worked with biotech / pharma, medtech and healthcare services companies, helping them raise capital and think through IPO and M&A strategies. My most rewarding experience was taking Phreesia, a healthcare services company, public in 2019. After my time at J.P. Morgan, I transitioned to an operating role at a startup, Oscar Health, within their Corporate Development team. In my last three years, some of my key accomplishments have included helping with the successful execution of Oscar's $1.4B IPO and subsequent capital raises, implementing long-term business and capital planning strategies, and taking on a Finance Lead role within Oscar's Business Development team for our newer product, +Oscar Campaign Builder.
Alexandra Thaler
I have always believed in the need to integrate multiple disciplines to develop successful solutions in medicine. While pre-med at Harvard, I majored in Government with a minor in Health Policy. Before starting medical school, I spent a year working at One Brave Idea, a Google-funded precision medicine initiative based at Brigham and Women's Hospital. At OBI, I was involved with operations, strategy, and product management for projects spanning from translational research to software product design. The experience was formative in showing me the opportunities presented by academia-industry partnerships, and the value of a business understanding for a practicing physician. It also sparked my interest in pursuing an MD/MBA. Penn's tradition of excellence in interdisciplinary innovation in healthcare drew me to attend medical school here. Since starting medical school, I have been involved with the Agnew Surgery Society and PennHealthX. I am excited to start at Wharton this fall and gain formal training in converting innovative ideas into practical tools, scaling new technologies, and implementing products into clinical care.
Katie Tsui
Born and raised in Darien, CT, I moved to New York City to study neuroscience and economics at Columbia University for my undergrad. Throughout my time there, I explored a variety of positions in biotech equity research, academic scientific research, and healthcare marketing, all of which nurtured my interest in the intersection between business and healthcare. After graduation, I began working at BCG as a consultant, primarily within the healthcare practice area with some projects overlapping with the consumer and private equity spaces. In this role, I've supported both small biotechs and large biopharma companies on R&D strategy across a range of therapeutic areas, operations, and enterprise-wide transformations.
Michiel van Zyl
I started my career as an actuary at Humana, determining the ROI for healthcare interventions before developing a personality and pivoting to behavioral economics. As a behavioral economist, I incorporated nudges into healthcare interventions and ran a portfolio of tests and learns to show the impact of different healthcare ideas. After realizing that barely any ideas, whether internal or from a start-up, had an impact, I shifted to value-based care. As a payment innovation director at Elevance, I developed the parameters for primary care payment models and developed VBC contracts. Finally, I interned at a primary care start-up over the summer, creating financial models and implementing clinical operations.
Dan Varrichio
Started my career in leveraged lending, supporting sponsor backed transactions. Recently transitioned to healthcare-focused middle market private equity. Emphasis on provider businesses, behavioral health, and pharma services.
Kate Weiss
I grew up in Connecticut and attended Amherst College, where I studied math and was pre-med, with the intention of applying to medical school. After graduating, I spent two years at Memorial Sloan Kettering Cancer Center in New York, where I worked in a kidney cancer lab supporting clinical research projects and was published in seven papers as a co-author. After spending two years at MSK, I wanted to pursue an opportunity at the intersection of technology and oncology, and moved to Flatiron Health, a healthcare technology company. In that role, I spent time building custom data models for pharmaceutical companies for use in supporting real-world data research efforts in oncology.
Chris Wing
Improving health outcomes for people around the world is deeply important to me. I spent the last seven years building and launching healthcare products to help biologists and clinicians fight and cure disease. I most recently led software product management for instruments and platform infrastructure at 10x Genomics. Over the two and a half years I was there, my team launched and scaled new instrument products across single cell, spatial, and in situ biology. I also founded and led a new data science team to help inform our commercial strategy. Prior to 10x, I scaled the healthcare and life sciences divisions for Palantir Technologies in the United States, Germany, and China, sourced and invested in AI healthcare companies at Sinovation Ventures in Beijing, and launched novel PPE products to combat the COVID-19 pandemic at Avery Dennison Medical.
Ella Xue
Born and raised in Changzhou, China, I have witnessed various tragedies resulted from health care inaccessibility as I volunteered in a local hospital during high school. This experience helped form my early interest in health care. In 2020, I graduated from University of California, Berkeley with a double major in Statistics and Business Administration. After graduation, I continued to explore my interest in health care at McKinsey's Shanghai Office. I had the fortune to work on a variety of topics, ranging from developing pharma MNCs' 5-year strategy in China, transforming leading private health providers, to designing nonprofit initiatives that helps build drug regulatory system in Africa. Going forward, I hope to continue to explore ways to improve health care access, especially in underdeveloped areas.
Sid Yarlagadda
I grew up in Jacksonville, FL and moved north for undergrad at Harvard, where I majored in Human Evolutionary Biology and minored in Economics. My coursework mirrored my growing interest in understanding healthcare through both scientific and economic lenses. I interned at ClearView Healthcare Partners, where I had my first encounter with the biotech world through consulting. Eager for broader exposure, I joined Roivant Sciences – a biotech incubator – out of college. While at Roivant, I lived primarily in New York and rotated across multiple functions, including transactions and operations. I also was afforded the opportunity to rotate as a commercial analyst for Myovant, a biotech company that was at the time under Roivant's portfolio and based in San Francisco. After two years at Roivant, I felt I still wanted to center my healthcare career in clinical medicine and matriculated to medical school here at Penn. I am now through three years of medical school and excited to begin integrating my clinical knowledge with experiences at Wharton to better understand how I may help drive therapeutic innovation for patients in my career.
Elsie Yau
A proud born & raised New Yorker, I began my career with NYC's economic development agency as a member of the team launching the City's $1B life sciences initiative to grow the sector by investing in lab space, company funding, and talent. From there, I transitioned to a biotech investor relations consultancy, developing and implementing strategic IR programs for public and private companies across therapeutic areas and modalities.
Frank Yin
I was born and raised in Zhejiang Province, China. After graduating from Peking University with a BS degree in Chemistry, I pursued a PhD in Chemical Engineering at the University of Virginia. Following the completion of my doctoral studies, I worked six years as a research scientist at GSK, where my primary focus centered around leveraging machine learning and artificial intelligence techniques in the realm of drug discovery and development.
Sam Yoo
I grew up in New York City and graduated from UNC studying Business and Computer Science. After college, I joined Morgan Stanley in their Healthcare Investment Banking Division, where I started to learn more about the ins-and-outs of the US healthcare system and develop a passion for finding solutions for its shortcomings. Wanting to be more deeply involved with some of the innovation and companies I had been exposed to, I joined General Atlantic as an investment professional on the healthcare team. Since then, I've been fortunate to invest behind and work with companies looking to improve healthcare outcomes and inequities from many different angles, including provider platforms focused on certain cultural communities and provider-facing value-based technology.
Emily Zhen
I grew up in the Chicago suburbs in a city called Naperville. During high school, I had a few interests I wanted to explore further: medicine/life sciences and business. I ultimately went to Penn's Vagelos Life Sciences & Management program, where I studied biology and business. Over the summers, I worked at the Treasury Department, clinical research on opiate withdrawal treatments, and at Goldman Sachs. Upon graduating, I worked in Goldman Sach's healthcare investment banking group for 2 years before moving into healthcare venture capital at NEA. After 3.5 years at NEA, I am excited to go back to Wharton.
Alice Zhou
I grew up in a suburb of Atlanta, Georgia and moved up north for college at MIT, where I studied Management with a minor in Biology. At MIT, I worked as an EMT for our fully student-run volunteer emergency medical service where we responded to 911 calls in both the Cambridge and Boston communities. Here I got firsthand experience understanding what it was like to be at the frontlines of care delivery, witnessing how various structural, socioeconomic, and political factors affected a person's health journey. As I was always fascinated by the impact that can be created at the intersection of business and healthcare, I started my career as an Associate in the Boston office of Boston Consulting Group. Here I supported clients in a plethora of industries including insurance, retail, healthcare, transportation & logistics, and public sector across various org and strategy topics. BCG has given me the opportunity to learn so much from so many different industries, and I hope to apply those learnings to my pursuits in creating more equitable and accessible healthcare in the United States. I am also extremely passionate about DEI topics and have been working with the Board of Directors of DISCOVER, a non-profit organization aimed at developing and creating a diverse network in supply chain, over the last year and a half.
Eduardo Zulueta
I was born in Chicago, then moved to the Philippines, Singapore, Indiana, Hong Kong, and Japan, before moving back to the US to study Economics at the University of Chicago. While in college, I fortunately joined the healthcare group of an investment club. I have since devoted my career to the healthcare industry. I began my career in the Mergers & Acquisitions team of UnitedHealth Group (working with both Optum and UHC). At UnitedHealth, I worked on deals across most sub-sectors within Healthcare Services, including health insurance, medical groups, behavioral healthcare, digital health, and pharmacies, among others. After 3 years, I left UnitedHealth Group to join the Strategic Operations team of a relatively early stage (8 years old when I joined) pharmacy company called Shields Health Solutions. At Shields, I led strategic initiatives to grow existing client business in the New York market.
Click on covers to see e-books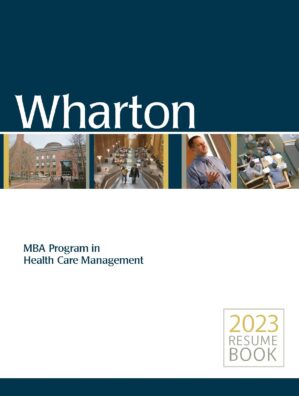 Resume Book 2023 (pdf)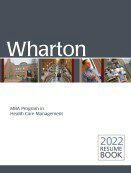 Resume Book 2022 (pdf)